Eric Garcetti will be Los Angeles' next mayor.
Garcetti tweeted a grateful message to voters shortly before 3 a.m.:
As the polls closed on Tuesday evening, the mayoral election appeared to be extremely close. After all the mail-in ballots had been counted, Greuel was leading 50.9 percent to Garcetti's 49.1 percent.
Unofficial exit polls conducted by Loyola Marymount University forecast a win for Garcetti, 54 percent to 46 percent. The survey was conducted by the Center for the Study of Los Angeles and questioned 800 people across 25 different precincts, KCET reported. The poll also included results from a telephone survey of people who voted by mail.
Greuel had initially vowed to wait until every vote had been counted before coming to any conclusions about the race, Patch Studio City reported. However, she gave a speech at her election party in downtown L.A. shortly before 11 p.m. Tuesday, in which she thanked volunteers, staffers and her big-name supporters like Bill Clinton and Magic Johnson for their work.
Greuel and Garcetti bested three opponents back in March to compete in Tuesday's runoff election, but as LA Observed notes, there were only ever two serious contenders for the job, and they've been campaigning in some capacity for the past two years.
Check out photos from Election Day 2013 in Los Angeles.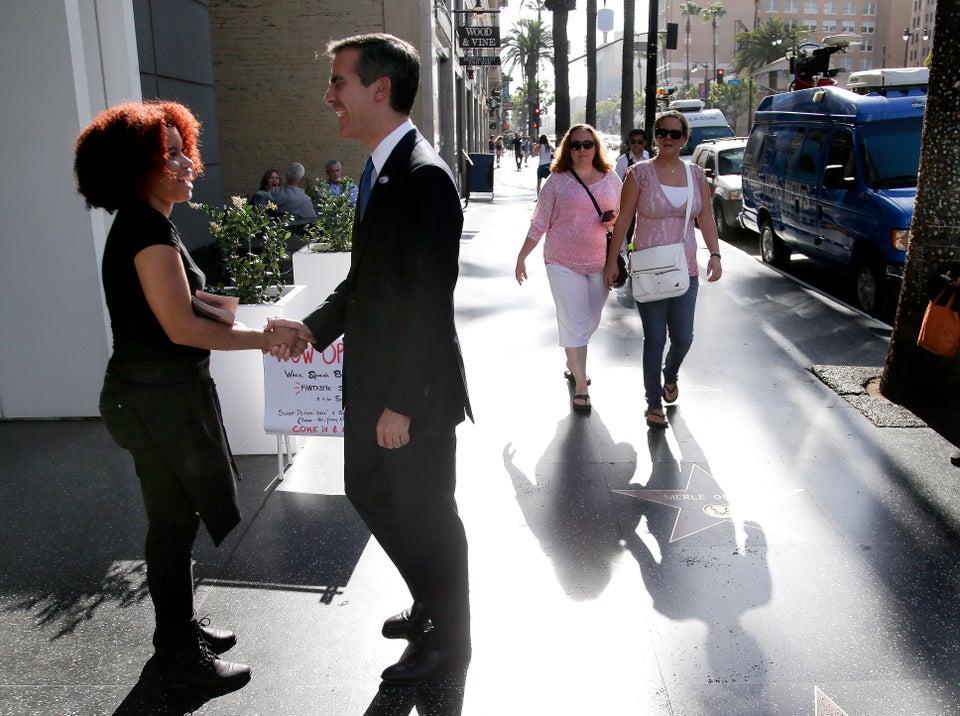 LA Votes For Mayor (2013)
Popular in the Community