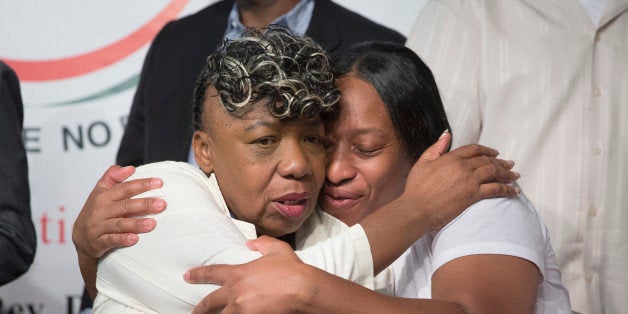 The family of Eric Garner, the 43-year-old man who died in July after police put him in a chokehold, is planning to sue New York City over his death, the New York Times reported.
The lawsuit also targets the New York Police department as well as several individual officers who were present when he died. According to the Staten Island Advance, family members are seeking $75 million in damages for wrongful death, among other claims.
On July 17th, Garner was arrested for illegally selling cigarettes. During his arrest, an officer named Daniel Pantaleo put him in a chokehold and pushed his head into the ground. He died minutes later of a heart attack.
A leaked video of the incident sparked massive criticisms of police tactics and cries for justice.
Last month, it was announced that a grand jury would be convened into Garner's death to determine if criminal charges would be brought against the officers involved.
Below is the Garner family's full claim:
Related
Popular in the Community