A day after the finalizing the agreement, Garner's mother, Gwen Carr spoke out at a news conference saying their struggle is not yet over.
"Don't congratulate us. This is not a victory. Victory will come when we get justice," she told reporters on Tuesday.
The settlement, which The New York Times suggested was aimed at giving the family closure and and saving money on legal fees, has raised many questions about the quest for justice in the case. Although Garner died following the use of a banned chokehold, a Staten Island grand jury chose not to indict the officer responsible.
"[The family expected] the justice system to kick into full gear and to properly prosecute officer Daniel Pantaleo," Black Law Enforcement Alliance director Marq Claxton told HuffPost Live on Wednesday.
Claxton, who was formerly an NYPD detective, went on to explain the specifics of the settlement and why the monetary sum doesn't represent full justice for the family:
The taxpayers have to realize that [the settlement is] coming out of taxpayer money, not directly out of a police budget. So, in essence, the citizens, the civilian population, even the Garner family members, have contributed towards paying for this settlement. It's time for reform of that kind of set up and [to] allow agencies to be penalized to supply their own compensatory and [punitive] damages. It would be more significant if that [money] came out of the NYPD's budget.
Accountability is the real goal of the family's legal battle, retired LAPD sergeant Cheryl Dorsey told host Caroline Modarressy-Tehrani.
"What families want is accountability," she said. "And so it's of little comfort to get a dollar figure when there's no change within that system, when the officer is not held responsible criminally, and then [the situation is] further exacerbated by no administrative allegations or adjudication."
Watch the full HuffPost Live conversation about the Eric Garner case here.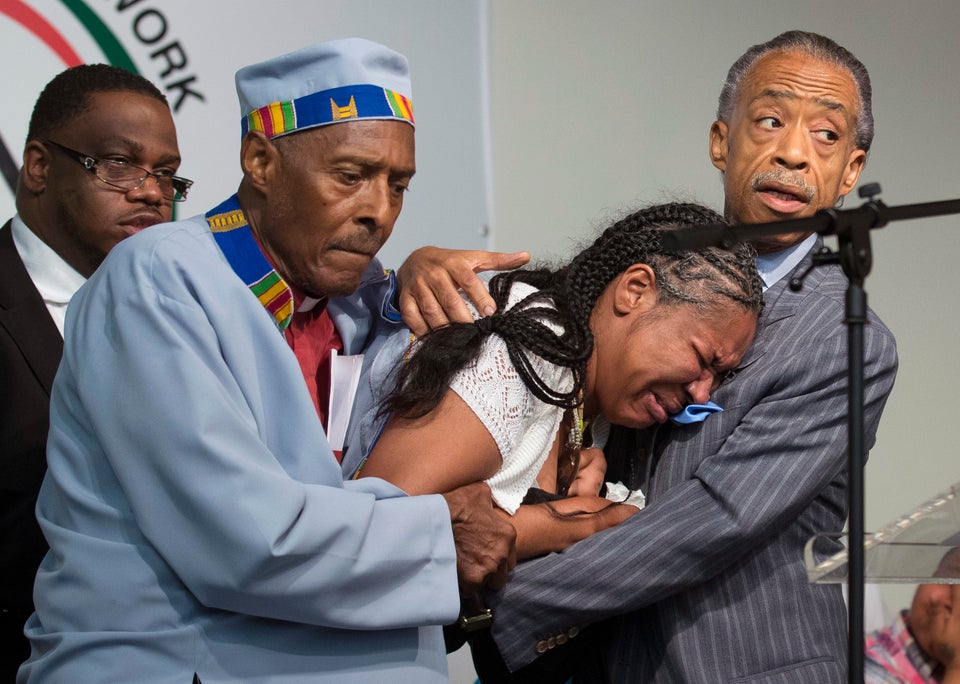 Eric Garner
Popular in the Community