STATEN ISLAND, N.Y. -- Dozens of New Yorkers gathered Tuesday near where Eric Garner died for a candlelight vigil in memory of the gentle giant whose videotaped death after NYPD Officer Daniel Pantaleo placed him in a chokehold has sparked citywide anger.
NYPD Commissioner William Bratton also visited the borough Tuesday in an effort to relieve tensions. But if the words at the vigil were any guide, the anger shows no sign of diminishing.
"I'm overwhelmed and thankful for everyone who is outraged just like we are," said Garner's sister, Ellisha Flagg.
Flagg said Garner came from a "great family" and was raised to respect the police. "He allowed them to take his breath and didn't fight back."
Elected officials, including City Council Speaker Melissa Mark-Viverito, talked about the need to improve police accountability. But council member Debi Rose, who represents Staten Island, seemed to capture the mood when she held up a simple sign. It bore words Garner speaks in the video of his death, as he complains about police harassment.
Dee Walton, one of several woman gathered nearby speaking about their own experiences with police, expressed gratitude for that haunting video.
"Thank God for that little brother who took the video, because if not, it would have been our word against the cop's word. It would have been a cover-up," Walton said.
The video shows Garner, who was about to be arrested for illegally selling cigarettes, refusing to put his hands behind his back to be arrested. One officer throws his arm around Garner's neck and presses him to the ground in what appears to be a chokehold. Garner says, "I can't breathe" repeatedly.
Garner's death on Thursday has become a lightning rod for civil rights leaders, including Al Sharpton, who led a rally with the family on Saturday. The head of the NAACP's local branch, Ed Josey, told the Staten Island Advance that Garner's death was a "modern-day lynching."
Bratton announced on Tuesday that every NYPD officer would be retrained on the use of force. The NYPD Patrol Guide explicitly prohibits the use of chokeholds, but as Bratton acknowledged, police nevertheless employed the tactic hundreds of times in the last year. The department has rarely punished officers for using chokeholds in response to civilian complaints.
Bratton said he did not believe race had anything to do with police treatment of Garner, who was African-American. Garner's viewing and funeral will be held Wednesday in Brooklyn.
Before You Go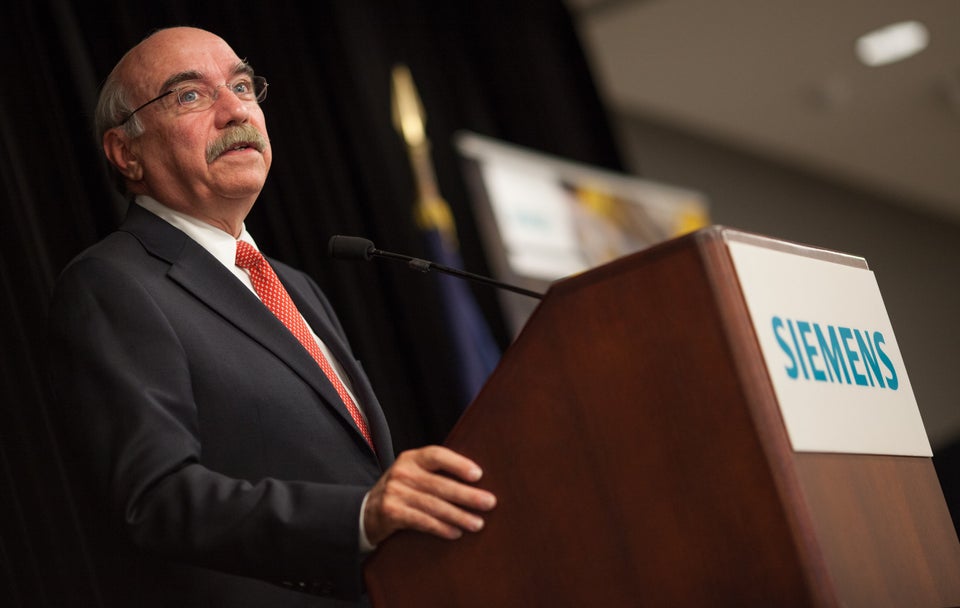 Mayors Of America's Largest Cities
Popular in the Community