A grand jury in Staten Island voted Wednesday not to indict New York City police officer Daniel Pantaleo in the death of Eric Garner, a black man who died after being placed in a chokehold.
Garner, 43, died July 17 while he was being arrested for selling untaxed cigarettes. In a video of the arrest, which has since gone viral, Garner screams "I can't breathe!" multiple times until his body goes limp. A medical examiner later said that he died of a chokehold, a move that is banned by the NYPD, and ruled his death a homicide.
Garner's attorney said Wednesday that the "family is very upset and disappointed that these officers are not getting indicted for any criminal conduct."
Pantaleo said in a statement Wednesday that he regretted Garner's death.
"I became a police officer to help people and to protect those who can't protect themselves," Pantaleo said. "It is never my intention to harm anyone and I feel very bad about the death of Mr. Garner. My family and I include him and his family in our prayers and I hope that they will accept my personal condolences for their loss."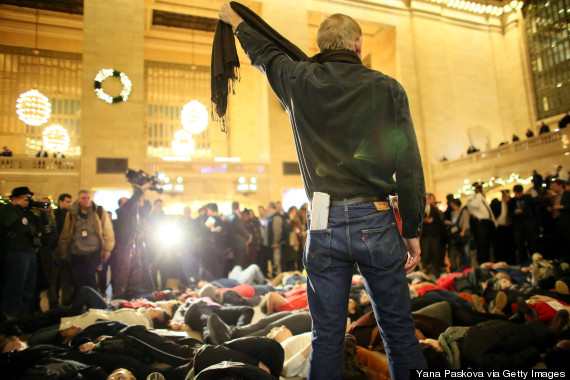 New York City Mayor Bill de Blasio called Garner's death "a terrible tragedy that no family should have to endure," and said he would continue to work to decrease the use of excessive force among officers.
"This is a subject that is never far from my family's minds – or our hearts," he said. "And Eric Garner's death put a spotlight on police-community relations and civil rights – some of most critical issues our nation faces today."
The decision in the Garner case comes just over a week after a grand jury in Ferguson, Missouri, declined to indict officer Darren Wilson in the shooting death of Michael Brown. A series of protests erupted nationwide immediately following the decision in Ferguson, and New York officials braced for similar protests on Wednesday.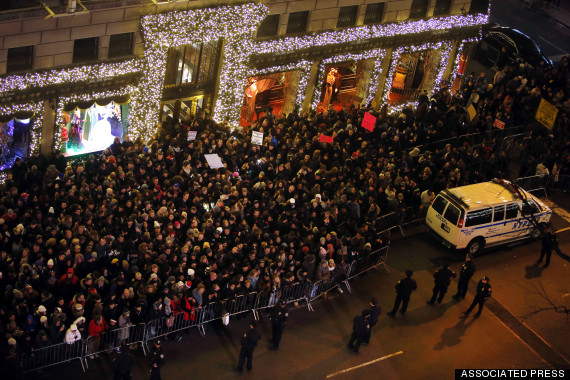 Heightened police presence is expected throughout Staten Island and across the city to help quell demonstrations as they unfold. De Blasio cleared his schedule once the decision was announced, and he is expected to go to Staten Island to meet with officials and activists.
The mayor acknowledged in his statement that many would be upset with the outcome, and encouraged protesters not to resort to violence.
"New York City owns a proud and powerful tradition of expressing ourselves through non-violent protest," he said. "We trust that those unhappy with today's grand jury decision will make their views known in the same peaceful, constructive way. We all agree that demonstrations and free speech are valuable contributions to debate, and that violence and disorder are not only wrong – but hurt the critically important goals we are trying to achieve together."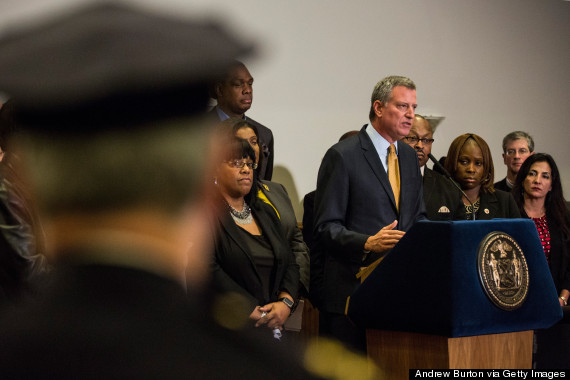 Civil rights leader Al Sharpton told The New York Times Wednesday that he had spoken with the Garner family and they were not surprised by the announcement. He also said that before the grand jury had reached its decision, he had met with federal prosecutors to ask them to take over the case.
"People thought we were being extreme,'" Sharpton said. "But now, I think you can see, we have no confidence in the state grand juries, whether in Ferguson or in New York, because there is an intrinsic relationship between state prosecutors and the police; they depend on the police for their evidence, they run for office and depend on the unions for endorsements."
State Assemblyman Karim Camara, chair of the Black, Puerto Rican, Hispanic and Asian Legislative Caucus, ridiculed the non-indictment as an "outrage," but urged peaceful protest from New York residents.
"District Attorney Donovan's failure to win an indictment against the police officer responsible for Eric Garner's death is an outrage," Camara said in a statement. "However, it's important that we first remember that Mr. Garner's life was lost and even an indictment would not have brought him back. Our thoughts and prayers should be with his family today."
The New York Civil Liberties Union, meanwhile, called for wholesale reform of the NYPD.
"The failure of the Staten Island Grand Jury to file an indictment in the killing of Eric Garner leaves New Yorkers with an inescapable question: How will the NYPD hold the officers involved accountable for his death? And what will Commissioner Bratton do to ensure that this is the last tragedy of its kind?," said NYCLU Executive Director Donna Lieberman.
"Unless the Police Department aggressively deals with its culture of impunity and trains officers that they must simultaneously protect both safety and individual rights, officers will continue to believe that they can act without consequence."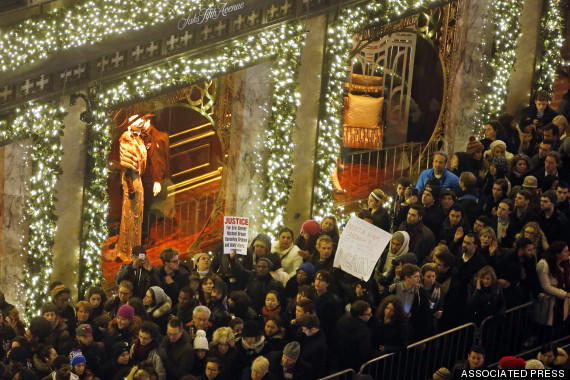 "Here we are, 20 years after the NYPD placed an absolute ban on chokeholds, and we still see that they are widely used and sometimes to used to deadly effect," City Council Member Rory Lancman told The Huffington Post in July. "Clearly, we need to do more to deter use of chokeholds and hold people accountable when they are used."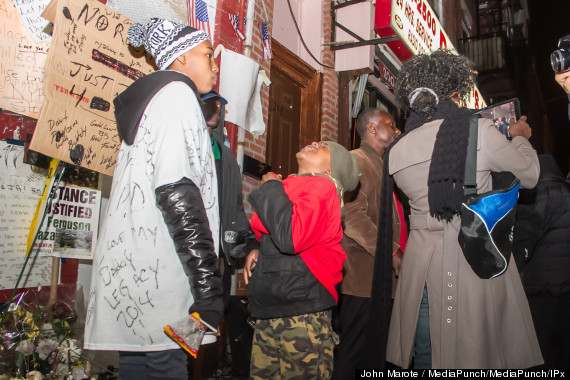 Popular in the Community