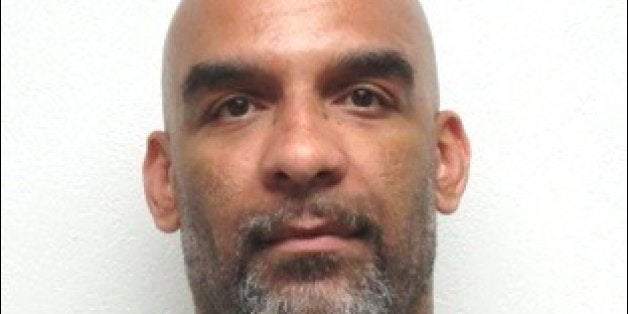 A sheriff's deputy in Tulsa, Oklahoma, unintentionally killed a suspected black market gun dealer, shooting him with a pistol when the officer meant to draw a Taser, the sheriff's office said Friday.
Eric Harris, 44, died Thursday after the deputy shot him once. Authorities wouldn't name the deputy, but the Tulsa World identified him as Robert Charles Bates, 73, a local insurance agent who also works as a "special deputy." Bates confirmed to the newspaper that he was the shooter, but declined to elaborate.
"The reserve deputy was attempting to use less lethal force, believing he was utilizing a Taser, when he inadvertently discharged his service weapon," the sheriff's office said Friday in a statement cited in local media.
The trouble began with a sting operation in which authorities said Harris sold a semi-automatic pistol and several hundred rounds of ammunition to an undercover cop in a parking lot, according to KTUL.
Officers tried arresting Harris, but he fled and reached into his waistband, according to the sheriff's statement. Harris was knocked to the ground, but resisted and refused to remove his hand from his pants, the statement said.
To help subdue Harris, the reserve deputy reached for his Taser, but actually grabbed his gun and fired before recognizing his fatal error, according to the sheriff's office. Harris died later at a hospital, Fox 23 reports.
The shooting evokes the killing of Oscar Grant in Oakland, California, early on New Year's Day 2009. A transit officer fatally shot Grant in the back, saying he confused the gun with a Taser.
The sheriff's office in Tulsa said it started investigating Harris for drug sales. Prior to the gun deal, he allegedly sold methamphetamine to undercover police, according to KOTV. During a drug deal, Harris said he could supply weapons too, police claim.
The Oklahoma Department of Corrections shows a lengthy list of convictions on Harris' record, including unauthorized use of a vehicle, escaping from a state penitentiary and robbery with a dangerous weapon.
Popular in the Community