While most of us just put election ads on "mute," Eric Hartsburg has learned to face them down. Literally.
That's because the Indiana resident has Mitt Romney's presidential campaign "R" permanently tattooed in a 5 by 2 inch space on his forehead. He had previously offered the spot for sale on eBay with a starting bid of $5,000, reports the Herald Argus.
Hartsburg tweeted his intentions, fully acknowledging the permanence of his offer -- and someone, presumably a Romney supporter, handed over the $5,000.
What was Hartsburg's motive? "I wish it could be a more noble cause than just saying, 'hey, let's have a good time'," he explained to ABC 57. "But you only live once, and I was born with a forehead, so why not?" Words that will live for posterity: I was born with a forehead.
According to RTV6, when Hartsburg isn't busy selling himself on eBay, he works as a professional wrestler.
Related
Before You Go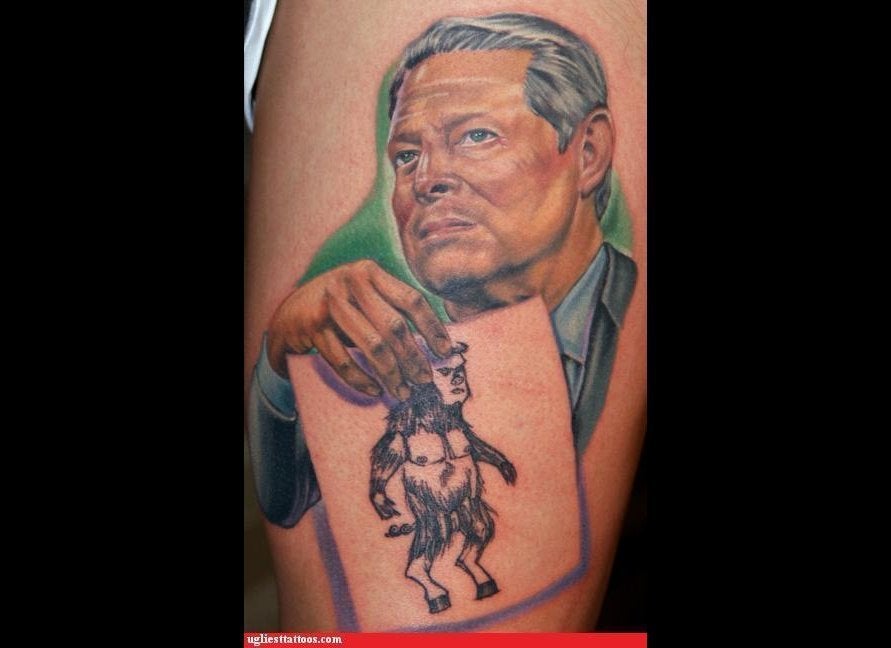 Political Tattoos That Really Suck