 That memo has resurfaced at a time when Holder, now U.S. attorney general, faces increasing criticism for the Department of Justice's reluctance to bring charges against white-collar criminals.
"There's all kinds of problems with the applications of this policy which began with the Holder memo and got more formalized," said John Coffee, a law professor at Columbia University and an expert in white-collar crime. "You are going to send a message that we don't really care significantly about misconduct within those institutions."
Although it brought only a modest change in the way prosecutors evaluate whether to bring criminal charges against corporations, Holder's memo laid the groundwork for subsequent policies that allowed for more leeway when going after large firms, Coffee said.
Adora Andy Jenkins, a Justice Department spokeswoman, wrote in an email to The Huffington Post that under Holder's leadership, "this Justice Department has stood firm in our approach that no person and no corporation is above the law."
In 1999, Holder highlighted the possibility of deferred prosecution -- an arrangement now common in the wake of the financial crisis -- whereby prosecutors essentially give defendants amnesty in exchange for paying a fine, enacting reforms and cooperating with investigators. But later officials published further memos, turning the option into more of a recommendation, Coffee said.
He said the policy was strengthened in response to the Arthur Andersen scandal of the early 2000s. After the government brought criminal charges against the consulting firm, the company failed, causing 28,000 workers -- many of whom likely had no role in any wrongdoing -- to lose their jobs. A court later overturned the charges.
Holder told the Wall Street Journal in 2006 that he drafted the memo in response to complaints that there seemed to be no uniform rules for deciding whether to bring charges in corporate cases.
"[I] didn't expect these issues would become as big as they were," Holder told the WSJ at the time. Indeed, they've only grown larger in the seven years since that interview, as the financial crisis wreaked havoc on the U.S. economy.
The government has yet to prosecute any big banks or major executives for their role in the meltdown, and critics have derided Holder and his Justice Department for using the collateral damage argument as an excuse for not doing enough to hold those institutions accountable. The DOJ came under fire last year after declining to prosecute HSBC for years of money laundering violations, saying that to do so would bring too much damage to the global economy.
"The government just backed down," Coffee said of that case. "There were reasons in 2008 to say maybe we shouldn't indict any bank we can because it will just add to the systemic risk. But we were in 2012 to 2013 with HSBC -- that risk wasn't there and we weren't dealing with something that was relating to the activities that produced the 2008 crisis."
Some have defended Holder's position, arguing that if big banks were criminally indicted for wrongdoing they wouldn't survive punishment, and ordinary workers who had nothing to do with the banks' actions would suffer as a result, as in the Arthur Andersen case. Others have noted that it's difficult for the Justice Department and other agencies to take on big banks until lawmakers do something to prevent such institutions from becoming "too big to fail."
Jenkins, the DOJ spokeswoman, said that while prosecutors weigh many factors, such as potential harm to shareholders or employees, such considerations are not definite bars to prosecuting corporate crimes. Collateral consequences "will not prevent the Justice Department from continuing to be aggressive and creative in pursuing prosecutions and seeking penalties in appropriate cases as we have been doing," she said.
Jennifer Arlen, a professor of law at New York University, argues that the 1999 Holder memo in fact provides a valuable tool to prosecutors, since it incentivizes companies to launch internal investigations and turn over information that may help bring charges against the individuals responsible, something firms were hesitant to do before.
"What the Holder memo did was announce publicly and officially that the focus of corporate enforcement should be on individual convictions, on getting the individuals responsible," Arlen told HuffPost. "The only way we can deter corporate crime is to get firms to help deter it themselves."
The public should be concerned, she said, only when the government either doesn't prosecute companies in cases where it's clear the firms are covering up wrongdoing, or in cases where officials enter into a deferred-prosecution agreement but do nothing to follow up or ultimately prosecute those responsible.
She pointed to the Walmart bribery scandal -- in which top-level Walmart officials were aware of wrongdoing but did little to stop it -- as a possible test case for the government policy.
"A lot of people are treating it as if we're letting corporations off," Arlen said. "People are right to be concerned that corporate crimes are happening and not enough people are being held criminally responsible, but they're focusing on the wrong problem. Our focus should be on making sure that those responsible for the crime are prosecuted."
Coffee also noted that there's nothing in the Holder memo to indicate that those responsible for corporate wrongdoing should be let off the hook.
"Whatever you think about the policy about indicting corporations, the original memo never said that you shouldn't indict [corporate] officers," he said.
Support HuffPost
The Stakes Have Never Been Higher
Related
Before You Go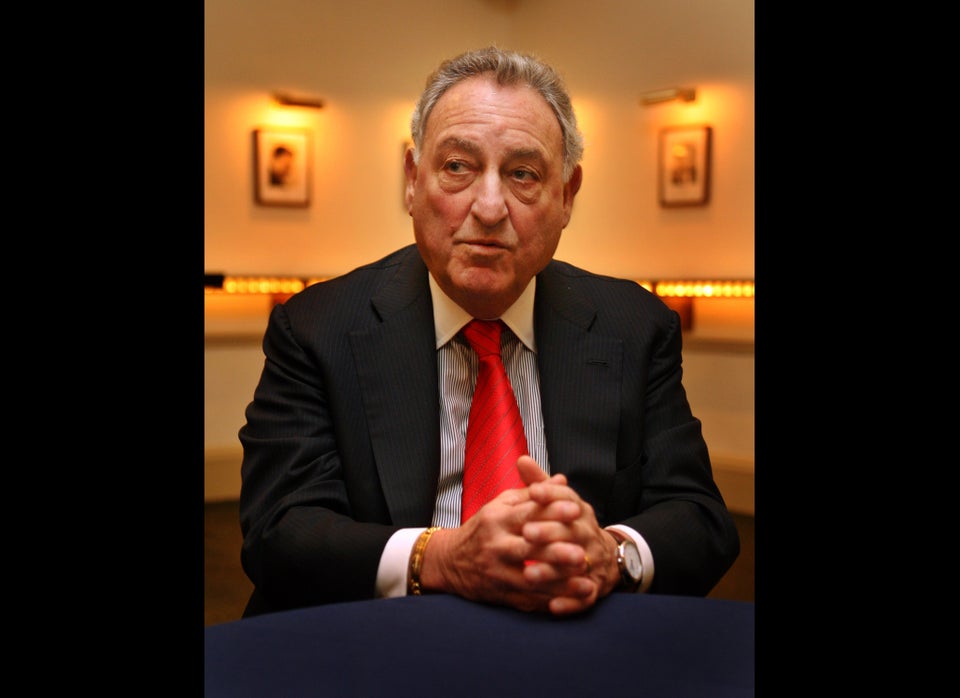 Bankers Who Want To Break Up Big Banks
Popular in the Community