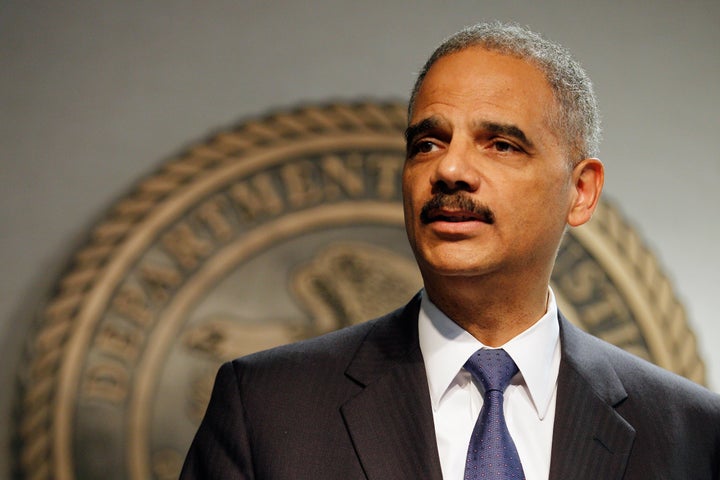 WASHINGTON -- Attorney General Eric Holder won't be prosecuted for being in contempt of Congress because he is insulated by President Barack Obama's use of executive privilege, White House Press Secretary Jay Carney said Friday.
House Republicans voted Thursday to hold the attorney general in contempt of Congress -- a historical first -- for failing to provide certain documents they sought relating to the Justice Department's botched Fast and Furious operation. The vote came after months of threats by Republicans warning they would make the dramatic move if Holder didn't give them the documents they wanted, without condition, a process that Democrats and the administration have dismissed as a political stunt. In the end, President Barack Obama invoked executive privilege and directed Holder not to release certain documents for legal reasons. The contempt vote happened anyway.
But for all the GOP fireworks, Carney said that Holder won't be prosecuted for the criminal charge.
"It is an established principle, dating back to the administration of President Ronald Reagan, that the Justice Department does not pursue prosecution in a contempt case when the President has asserted executive privilege," Carney told reporters in a gaggle aboard Air Force One.
"The assertion of executive privilege makes the contempt matter moot, if you will. I mean, I'm not a lawyer, so I'm probably not using quite the precise language. But it is my understanding, and I would refer you to the Justice Department, that dating back to the administration of President Reagan that prosecutions will not take place under this, in this circumstance."
A Justice Department spokeswoman echoed Carney's comments and pointed to a letter that was delivered Thursday to House Speaker John Boehner (R-Ohio) outlining the same argument.
"Across administrations of both political parties, the longstanding position of the Justice Department has been and remains that we will not prosecute an Executive Branch official under the contempt of Congress statute for withholding subpoenaed documents pursuant to a presidential assertion of executive privilege," reads the letter, signed by Deputy Attorney General James Cole.
Regardless of the Reagan-era tradition, it was already highly unlikely that Holder would have faced prosecution. The criminal charge refers the dispute to a District of Columbia U.S. attorney, who was appointed by Obama and serves under Holder, meaning he's not likely to seek action.
The House passed a separate, civil contempt charge that authorizes the House Oversight and Government Reform Committee to sue the Justice Department to try to force Holder to turn over more documents. But that effort could get tied up in court for years.
Carney again called the contempt vote "pure politics" and noted that Rep. Darrell Issa (R-Calif.), who led the 18-month investigation, said he had no evidence that Holder or the White House knew about the activities of Fast and Furious. Even former House Speaker Newt Gingrich (R-Ga.), who was "not a political friend" of President Bill Clinton, refused to hold Attorney General Janet Reno in contempt when some in his party wanted him to, Carney said.
Issa and House Republican leaders have "made a strategic choice to try to somehow make a political play here that I don't really think will be effective," Carney said. "Perhaps short of inspiring some small segment of the American electorate out there, I think it will turn off most Americans who just are sick of the political gamesmanship in Washington."
This article has been updated with a comment from a Justice Department spokeswoman.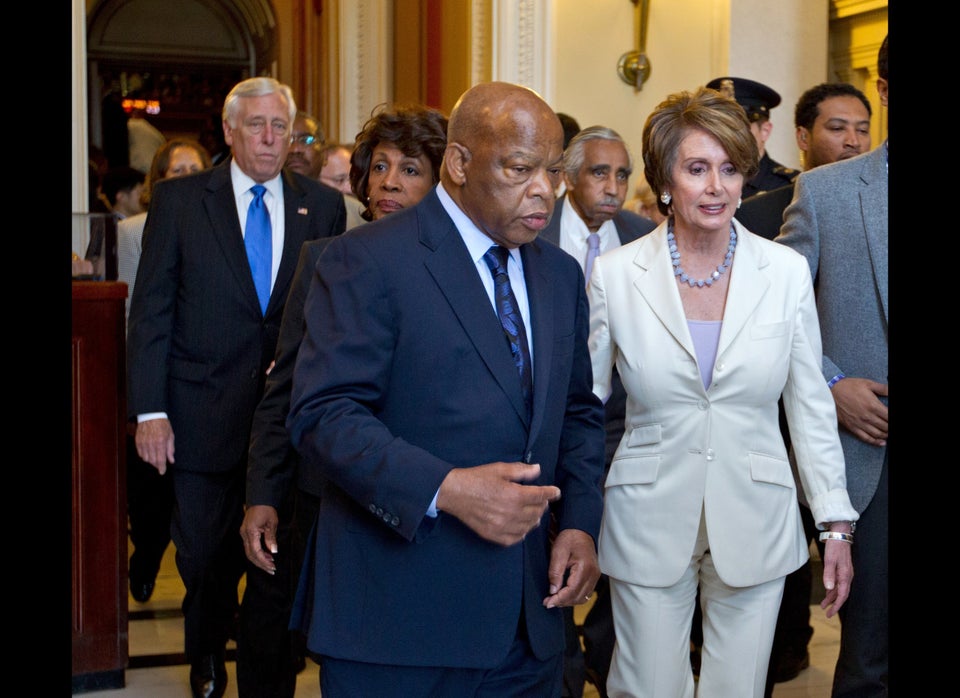 Photos From The Operation Fast And Furious Investigation
Popular in the Community