WASHINGTON, Aug 26 (Reuters) - Eight Democratic U.S. senators and congressmen have asked Attorney General Eric Holder to answer questions about a Reuters report that the National Security Agency supplies the Drug Enforcement Administration with intelligence information used to make non-terrorism cases against American citizens.
The August report revealed that a secretive DEA unit passes the NSA information to agents in the field, including those from the Internal Revenue Service, the FBI and Homeland Security, with instructions to never disclose the original source, even in court. In most cases, the NSA tips involve drugs, money laundering and organized crime, not terrorism.
Five Democrats in the Senate and three senior Democrats on the House Judiciary Committee submitted questions to Holder about the NSA-DEA relationship, joining two prominent Republicans who have expressed concerns. The matter will be discussed during classified briefings scheduled for September, Republican and Democratic aides said.
"These allegations raise serious concerns that gaps in the policy and law are allowing overreach by the federal government's intelligence gathering apparatus," wrote the senators - Tammy Baldwin of Wisconsin, Ron Wyden of Oregon, Tom Udall of New Mexico, Richard Blumenthal of Connecticut and Sherrod Brown of Ohio.
Holder, an appointee of U.S. President Barack Obama, is the country's top lawman as head of the Justice Department. The Justice Department is reviewing the congressional inquiry, a spokesman for Holder said on Monday.
The Reuters reports cited internal documents that show how DEA's Special Operations Division funnels information from overseas NSA intercepts, domestic wiretaps, informants and a large DEA database of telephone records to authorities nationwide to help them launch criminal investigations of Americans.
The documents show that agents have been trained to conceal how such investigations truly begin - to "recreate" the investigative trail to effectively cover up the original source of the information, raising questions about whether exculpatory information might be withheld from defendants at trial.

The internal documents describe the process of recreating the evidence trail to omit any reference to the Special Operations Division as "parallel construction." For example, agents said in interviews, they act as if a drug investigation began with a traffic stop for speeding or a broken taillight, instead of a tip passed from the NSA. An IRS document describes a similar process for tax agency investigators.
Justice Department officials have said they are reviewing the matter. DEA officials have said the practice is legal and has been in near-daily use since the 1990s. The purpose is to protect sources and methods, not to withhold evidence, they said.
The three congressmen - John Conyers of Michigan, the senior Democrat on the House Judiciary Committee, and Jerrold Nadler of New York and Bobby Scott of Virginia - wrote to Holder on Aug. 9, shortly after the original Reuters report.
"If this report is accurate, then it describes an unacceptable breakdown in the barrier between foreign intelligence surveillance and criminal process," the congressmen wrote.
On the CBS program Face the Nation on Aug. 18, House Judiciary Committee Chairman Bob Goodlatte of Virginia, a Republican, said the use of NSA intelligence to make non-terrorism cases should be scrutinized. "I think we need to have a very careful examination of this. I think that the trust of the American people in their government is what's at stake here," he said. (Editing by Howard Goller and Mohammad Zargham)

Before You Go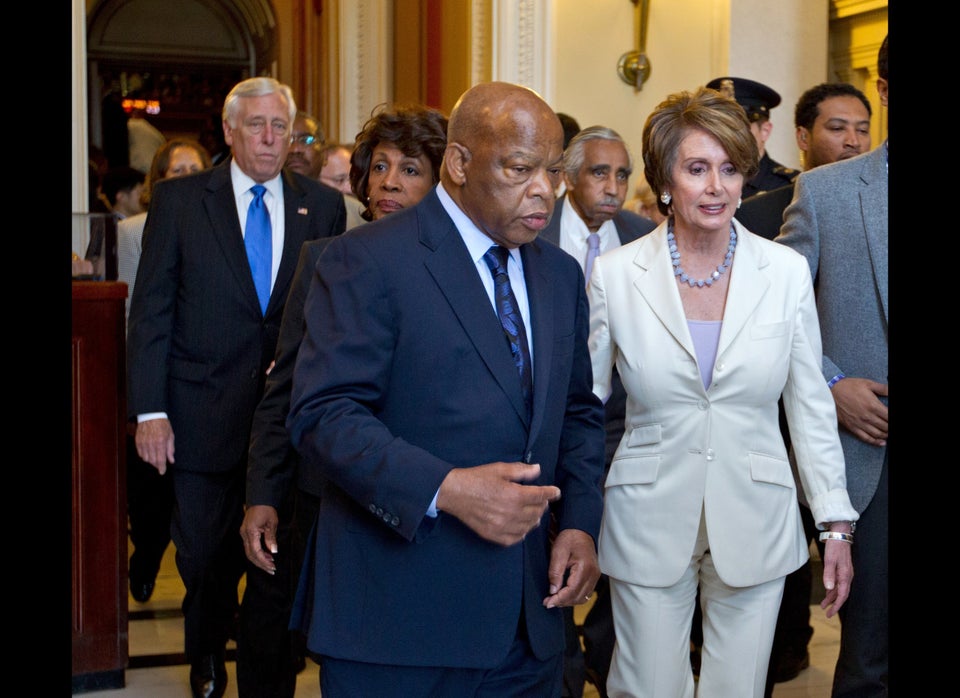 Photos From The Operation Fast And Furious Investigation
Popular in the Community