Attorney General Eric Holder will announce a new policy on Thursday that may shorten sentences for federal drug offenders as part of his "Smart on Crime" initiative.
Holder is set to testify in front of the U.S. Sentencing Commission on Thursday and endorse changes to the commission's Drug Quantity Table. The changes would mean a two-level reduction in ranges of sentences for people convicted of federal drug crimes. For example, someone convicted of trafficking more than one kilogram of heroin, five kilograms of cocaine or 280 grams of crack would now trigger a Level 32 sentence -- 121 months to 151 months. If the Sentencing Commission passes the changes, it would reduce that punishment to a sentence of 97 months to 121 months.
In the meantime, Holder is instructing federal prosecutors not to object to any requests for sentence reductions based on the guidelines being considered by the commission. That means people serving time for federal drug crimes who ask for a reduction based on the proposed guidelines should receive one.
The government said the proposed change will affect 69.9 percent of drug trafficking offenders and will reduce the average sentence of a drug offender by about 11 months, or 17.7 percent of the average sentence.
Before You Go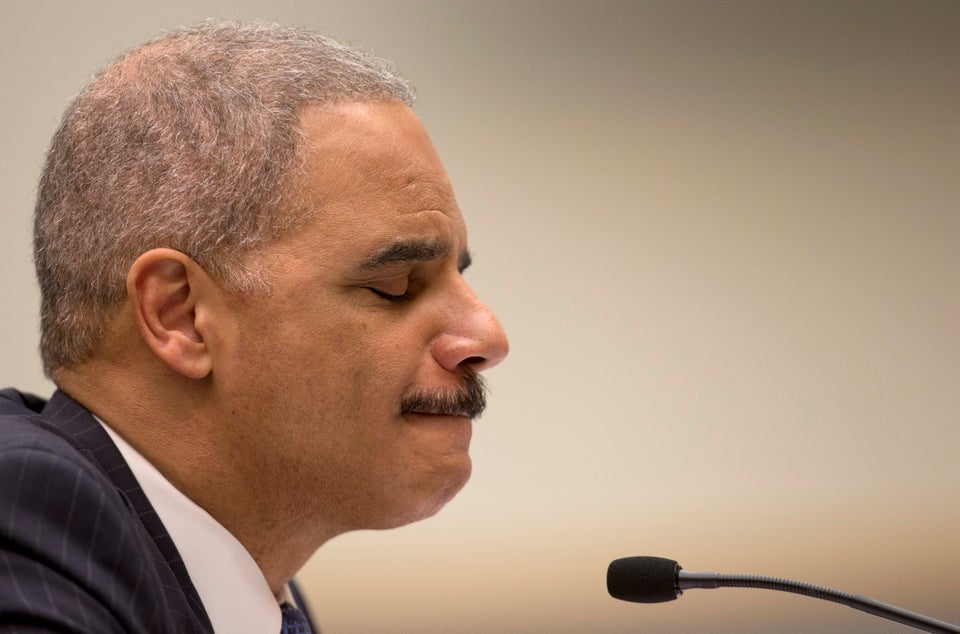 Eric Holder In The Hot Seat
Popular in the Community