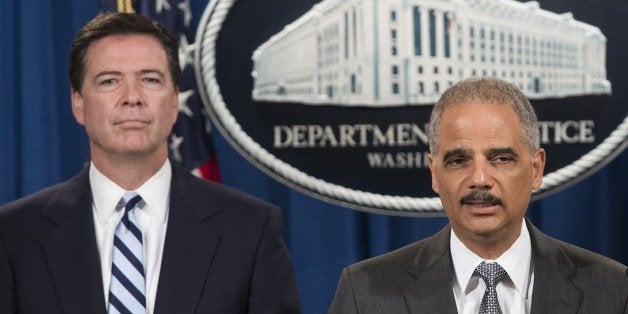 WASHINGTON -- Attorney General Eric Holder on Tuesday encouraged U.S. allies to follow the lead of the FBI with undercover stings that target extremists and use informants to entice suspects into developing terrorist attacks.
Holder, in a speech to Norwegian officials at the U.S. ambassador to Norway's residence in Oslo, laid out suggestions for dealing with the threat of radicalized people traveling to and from Syria. The speech came just over a month after an American man who grew up in Florida killed himself in a suicide bomb attack in Syria.
Calling the Syrian conflict a "global crisis in need of a global solution," Holder implored U.S. allies to adopt a pre-emptive counterterrorism strategy that can stop homegrown extremists before they travel to Syria. "If we wait for our nations' citizens to travel to Syria, to become radicalized, and to return home, it may be too late to adequately protect our national security," Holder said.
Holder called on nations to pass laws that criminalize "preparatory acts," similar to a U.S. material support statute used to prosecute people before they complete their plans. He said the FBI has successfully used undercover operations to prevent self-radicalized people from executing their plans.
"We have found undercover operations -– which the Federal Bureau of Investigation pioneered in fighting transnational organized crime -– to be essential in fighting terrorism as well," Holder said in the speech. "In the United States, the FBI has already conducted undercover operations that have identified individuals with intentions to travel to Syria. These operations are conducted with extraordinary care and precision, ensuring that law enforcement officials are accountable for the steps they take -– and that suspects are neither entrapped nor denied legal protections."
Holder didn't mention specific sting cases. The FBI in recent weeks has arrested Michael Todd Wolfe, 23, of Texas, saying he got new glasses and took up CrossFit so he could join extremists fighting in Syria (using his tax return to fund his family's travel). Agents also charged Shannon Maureen Conley, a 19-year-old Muslim convert from Colorado, saying she planned to meet with the terrorist organization known as the Islamic State of Iraq and Syria, or ISIS.
The FBI's terrorism sting operations have been controversial, and have been described by opponents as entrapment, though that defense hasn't been successful in federal courts. Holder has long defended the FBI's use of sting operations against homegrown extremists, calling them an "essential law enforcement tool in uncovering and preventing terror attacks."
A key feature of FBI terror stings has been to offer targets opportunities to back out before they go through with their plans, making an entrapment defense nearly impossible. In the case of the 19-year-old from Colorado, FBI agents made what they described as an "overt attempt to dissuade Conley," and tried to get her parents to intervene. She was arrested boarding a flight in Denver, allegedly planning to marry a 32-year-old Tunisian man fighting in Syria and to work as a nurse.
Before You Go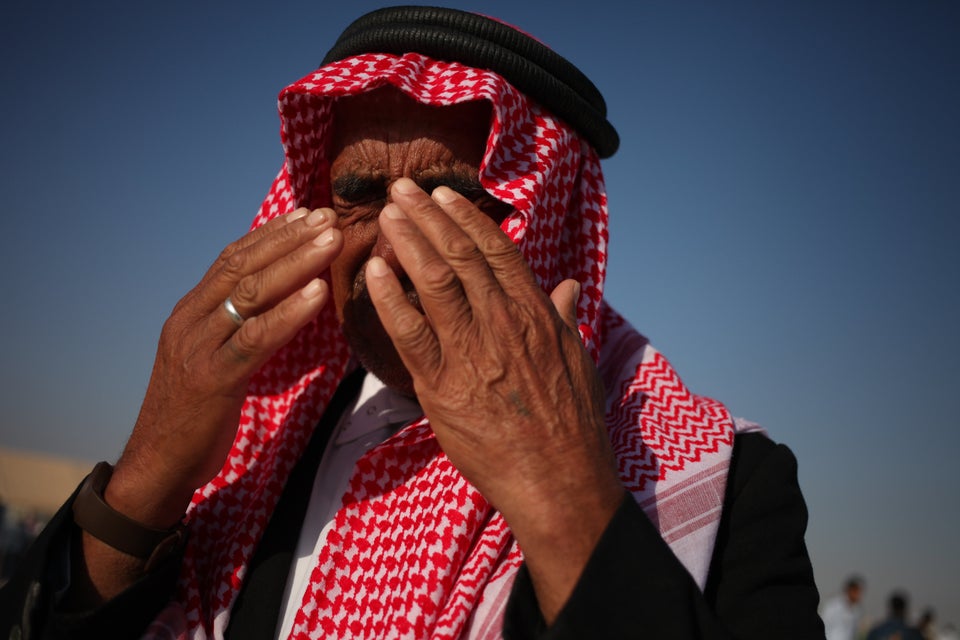 Syria War In August (Warning: Graphic Images)
Popular in the Community