WASHINGTON -- Attorney General Eric Holder on Thursday condemned the "cowardly" shooting of two police officers in Ferguson, Missouri, calling the attack "inexcusable and repugnant."
The officers were shot early Thursday morning just as protests were winding down at the Ferguson Police Department following the resignation of the city's police chief.
Holder said the shooting was a "senseless" act of violence which, along with other shootings of law enforcement agents, could "threaten the very reforms that nonviolent protesters in Ferguson and around the country have been working towards for the past several months."
"This heinous assault on two brave law enforcement officers was inexcusable and repugnant," Holder said. "I condemn violence against any public safety officials in the strongest terms, and the Department of Justice will never accept any threats or violence directed at those who serve and protect our communities -- from this cowardly action, to the killing of an officer in Philadelphia last week while he was buying a game for his son, to the tragic loss of a Deputy U.S. Marshal in the line of duty in Louisiana earlier this week."
Last week, Holder's Justice Department issued a scathing report on the Ferguson Police Department as part of a civil rights investigation launched into the city's practices following the killing of Michael Brown by a police officer in August.
Holder wished the officers "a full and speedy recovery" and said the Justice Department would offer to help with the investigation.
The attorney general remarked later in the day that the attack was a "pure ambush" by a "damn punk," saying it turned his stomach because he thought there had been important signs of progress since the release of the DOJ report on Ferguson. Holder suggested that the shooting may have been intended to unravel that progress, and said it was committed by someone who wanted to "stoke unrest."
This story has been updated.
Before You Go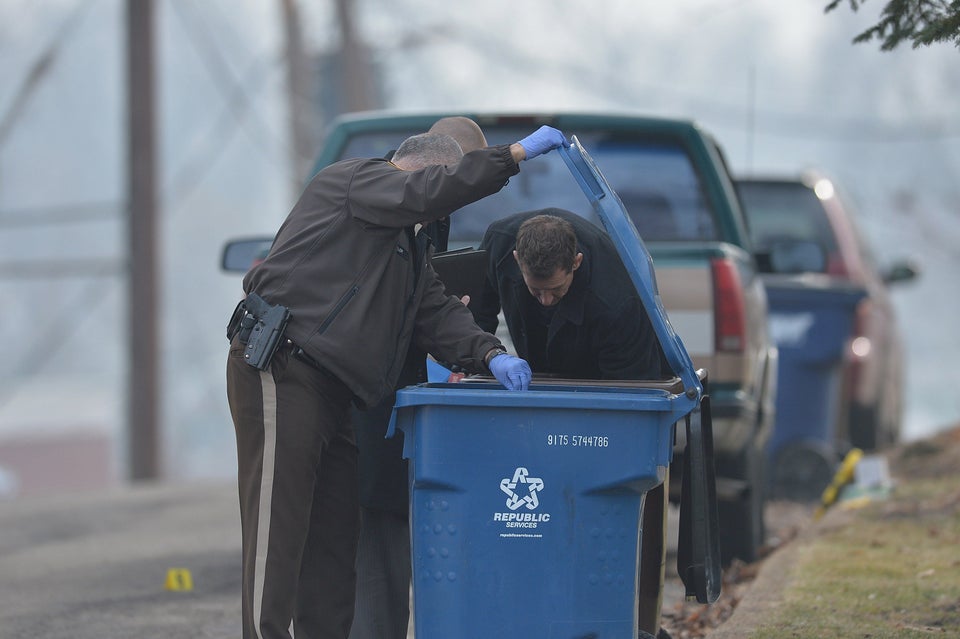 Two Ferguson Officers Shot During Protest
Popular in the Community