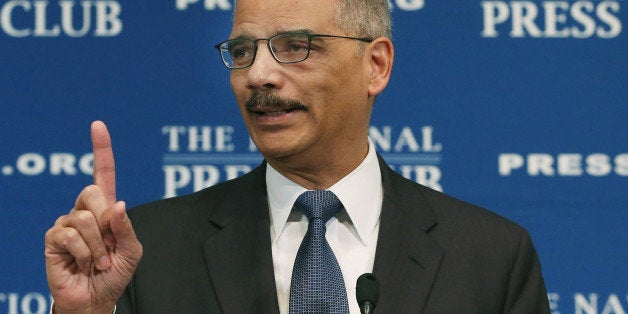 WASHINGTON -- Attorney General Eric Holder indicated on Tuesday that the Justice Department is wrapping up two separate investigations that stemmed from the shooting of Michael Brown in the St. Louis suburb of Ferguson, Missouri, six months ago.
Holder, speaking at the National Press Club, said he was "confident" that he would be able to announce the results of a civil rights investigation into the shooting of 18-year-old Brown by Officer Darren Wilson as well as of a broader investigation into the conduct of the Ferguson Police Department before he steps down as attorney general, which is likely to happen in the next few weeks. Holder intends to retire once his successor is confirmed. Loretta Lynch's nomination for the position is currently pending in the Senate.
"My hope will be, as I said, to make these determinations before I go," Holder said in response to a question about the probes, adding that he was briefed on the status of both of the investigations last week.
"I'm satisfied with the progress that we have made, and also I'm comfortable saying that I'm going to be able to make those calls before I leave office," Holder said.
Holder also said he was "confident that people will be satisfied with the results that we announce" and said that his prior comments about the need for wholesale change within the Ferguson Police Department would not impact the investigation being conducted by career Justice Department lawyers in the department's Civil Rights Division. Wilson is not expected to be federally indicted on civil rights charges in Brown's death, but many anticipate that the so-called "pattern or practice" probe into the Ferguson Police Department will find issues with the way the department operates.
Holder was also critical of the way that authorities in St. Louis County deployed tactical vehicles and weapons even during peaceful daytime protests back in August, but indicated that he saw it more as an issue of training rather than a question of whether local and state law enforcement organizations should have had the equipment in the first place.
"The deployment of at least some of that military hardware in Ferguson exacerbated what was a pretty difficult situation," Holder said. "On the other hand, if you're in New York City, and you have to deal with a terrorist incident, I think that some of the militaristic equipment that has been made available to state and local authorities in fact can be useful."
"Armored carriers and things of that nature I think can be useful if deployed in appropriate ways," Holder said. "If it looks like the military is in fact occupying American streets during civil disturbances, that, I think, is not a good thing for the American people or for the world necessarily to see."
Holder used the speech to highlight the effects that reforms he implemented have had on the number of federal drug cases brought by federal prosecutors last year.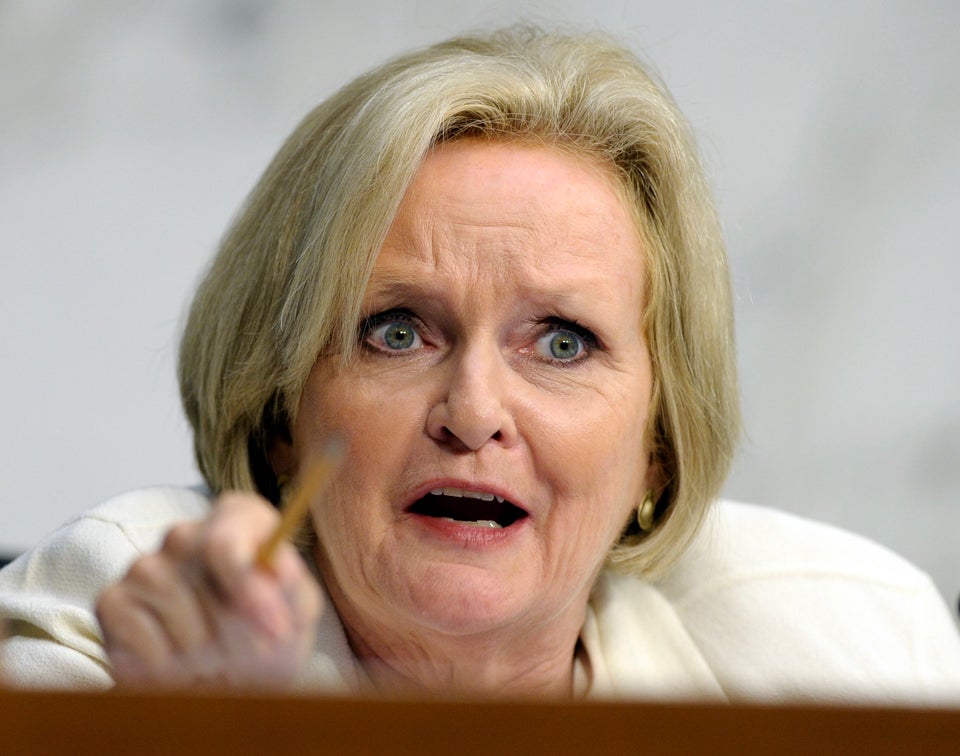 Politicians React To Ferguson