 WASHINGTON -- A new Department of Justice memo will instruct federal government lawyers to give same-sex marriages "full and equal recognition, to the greatest extent possible under the law," Attorney General Eric Holder plans to announce during a speech on Saturday.
The immediate effects of the memo include recognizing that couples in same-sex marriages have the right to decline to give testimony in a civil or criminal case that might violate their marital privilege; that same-sex couples can file for bankruptcy jointly, and that federal inmates in same-sex marriages can be visited by their spouses and receive all other benefits afforded to opposite-sex couples.
"This means that, in every courthouse, in every proceeding, and in every place where a member of the Department of Justice stands on behalf of the United States - they will strive to ensure that same-sex marriages receive the same privileges, protections, and rights as opposite-sex marriages under federal law," Holder will say in a speech at the Human Rights Campaign gala on Saturday. The speech was release earlier in the day to the media.
The decision also means that same-sex couples will be recognized equally in programs administered by the DOJ, including the Radiation Exposure Compensation Program, the September 11th Victim Compensation Fund, and the Public Safety Officers' Benefits Program. That means the spouses of all law enforcement officers and firefighters are entitled to benefits in the event of death or severe injury in the line of duty.
"This program is one way that we, as a country, stand by the families of those who put themselves in harm's way to keep our communities safe, and we must never do that selectively," Holder is expected to say. "When any law enforcement officer falls in the line of duty or is gravely injured, the federal government should stand by that hero's spouse - no matter whether that spouse is straight or gay."
Human Rights Campaign President Chad Griffin said in a statement that the landmark announcement would "change the lives of countless committed gay and lesbian couples for the better" saying it meant the nation is moving "closer toward its ideals of equality and fairness for all."
In his speech Saturday night, Holder plans to point to the legacy of former Attorney General Robert Kennedy and Kennedy's top deputy, Nick Katzenbach, who helped force the integration of the University of Alabama, allowing Holder's late sister-in-law to attend the school as one of its first black students.
"Just like during the civil rights movement of the 1960s, the stakes involved in this generation's struggle for LGBT equality could not be higher. Then, as now, nothing less than our country's commitment to the notion of equal protection under the law was on the line. And so the Justice Department's role in confronting discrimination must be as aggressive today as it was in Robert Kennedy's time," Holder is expected to say. "As Attorney General, I will not let this Department be simply a bystander during this important moment in history."
Before You Go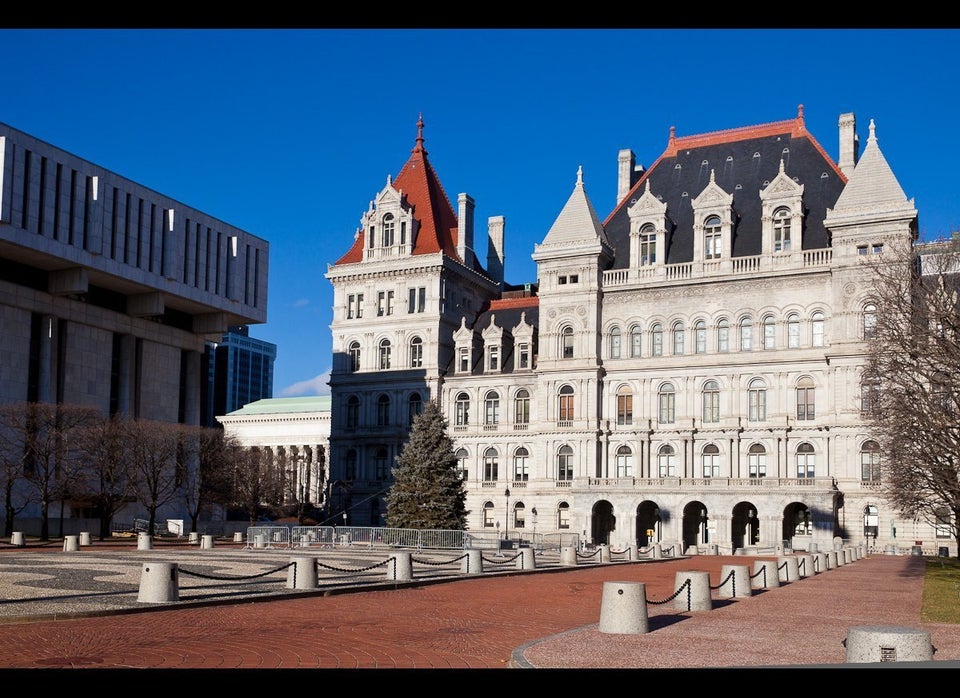 Gay Marriage In The United States
Popular in the Community