 Several dozen pro-marijuana protesters swarmed U.C. Berkeley's campus Saturday to protest the visit of Attorney General Eric Holder, on hand to address the graduating law school class.
Meanwhile, an airplane circled above the school's Greek Theater for more than two hours, flying a banner that read, "Holder: End Rx Cannabis War #Peace4Patients." As Holder's limousine turned toward the ceremony, demonstrators waved signs declaring, "Fight Crime, Not Cannabis."
"There's no doubt we got the A.G.'s attention," Dale Gieringer, president of the California chapter of the National Organization for the Reform of Marijuana Laws, told The Huffington Post. "He can't come to Berkeley and not be reminded of his department's bad faith with respect to medical marijuana."
In recent years, marijuana advocates have harshly criticized Holder and the Obama administration for the increased federal crackdown on the state's flourishing medical cannabis industry.
Though California legalized pot for medicinal purposes when voters passed the landmark Proposition 215 in 1996, the plant remains illegal on a federal level. Though Holder specifically stated he would not go after states that supported medical marijuana, in late 2011, the Justice Department reversed course, forcing dispensaries across California to close. Since then, hundreds of businesses have shuttered, leaving thousands without jobs.
Just days before Holder's appearance in Berkeley, federal prosecutors began proceedings to shut down the nearby Berkeley Patients Group, one of the oldest and most respected medical marijuana dispensaries in the Bay Area.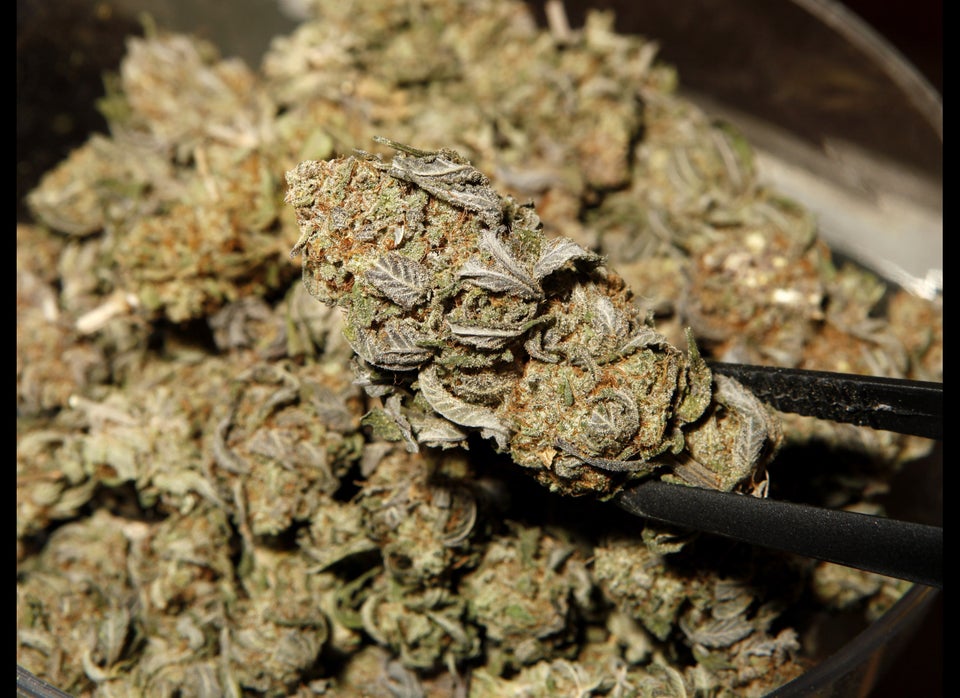 14 Reasons Why Marijuana Is Good For The Economy
Popular in the Community