Just as Attorney General Eric Holder prepares to step down from his post, he appears more open than ever to the argument for rescheduling marijuana as a less dangerous, more beneficial drug.
"I think it's certainly a question we need to ask ourselves, whether or not marijuana is as serious of a drug as heroin," Holder said in an interview with Yahoo global news anchor Katie Couric, released on Thursday. "Especially given what we've seen recently with regard to heroin -- the progression of people from using opioids to heroin use, the spread and the destruction that heroin has perpetrated all around our country. And to see by contrast, what the impact is of marijuana use. Now it can be destructive if used in certain ways, but the question of whether or not they should be in the same category is something that we need to ask ourselves and use science as the basis for making that determination."
Under the federal Controlled Substances Act, marijuana is classified as a Schedule I drug, along with heroin and LSD. Schedule I drugs, according to the Drug Enforcement Administration, have a "high potential for abuse" and "no currently accepted medical use."
The Schedule I classification hinders federal funding for further research into the benefits of cannabis. Columnist Jacob Sullum recently wrote in Forbes that moving marijuana to Schedule III or below could make it easier for university researchers to look into the drug's full potential.
While marijuana use would still be illegal under federal law, recategorizing it could also remove some of the financial burdens that state-licensed marijuana businesses currently face.
A provision of the federal tax code prohibits any business that "consists of trafficking in controlled substances," which include Schedule I and II drugs, from making tax deductions. Because of this, pot shops cannot deduct traditional business expenses like advertising costs, employee payroll, rent and health insurance from their combined federal and state taxes. Dispensary owners face effective tax rates of 50 to 60 percent -- and in some states, those rates soar to 80 percent or higher. The tax rule would no longer apply to pot businesses if marijuana were moved to Schedule III or lower.
To date, 23 states and the District of Columbia have legalized marijuana for medical use, while Colorado and Washington remain the only two states to have legalized it for recreational use.
On whether he thinks marijuana should be decriminalized at the federal level, Holder told Couric, "That's for Congress to decide."
"I think we've taken a look at the experiments that are going on in Colorado and Washington, and we're going to see what happens there, and that'll help inform us as to what we want to do on the federal level," Holder added.
"For you, the jury is still out?" Couric asked.
"Yeah," Holder said, "it is."
Holder's statements to Couric on the potential rescheduling of marijuana appear to follow a continuing evolution of his views on the drug. Under the Obama administration, the DEA and several U.S. attorneys have raided hundreds of marijuana dispensaries that were compliant with local laws in states like California and Colorado. But it was Holder who announced in 2013 that the Department of Justice would allow Colorado and Washington to implement their new laws legalizing and regulating the possession, use and sale of marijuana.
More recently, Holder said that the Obama administration would be "more than glad" to work with Congress to re-examine how cannabis is scheduled. He even said in April that he's "cautiously optimistic" about how the historic changes in Colorado and Washington were working out.
"It's refreshing to hear these remarks from the attorney general, especially since the science couldn't be any clearer that marijuana doesn't meet the criteria for being classified as a Schedule I substance," said Tom Angell, chairman of the advocacy group Marijuana Majority, after the Couric interview. "Numerous studies confirm marijuana's medical value, and if the administration is serious about taking an objective look at this issue, rescheduling is very achievable by the time this president leaves office. They can do this administratively without any further action from Congress."
Neill Franklin, a retired police officer turned executive director of Law Enforcement Against Prohibition, also praised Holder's comments. He said he hoped the attorney general's successor "will recognize the war on drugs for what it is: the single biggest problem afflicting our criminal justice system and the central civil rights issue of our time."
Before You Go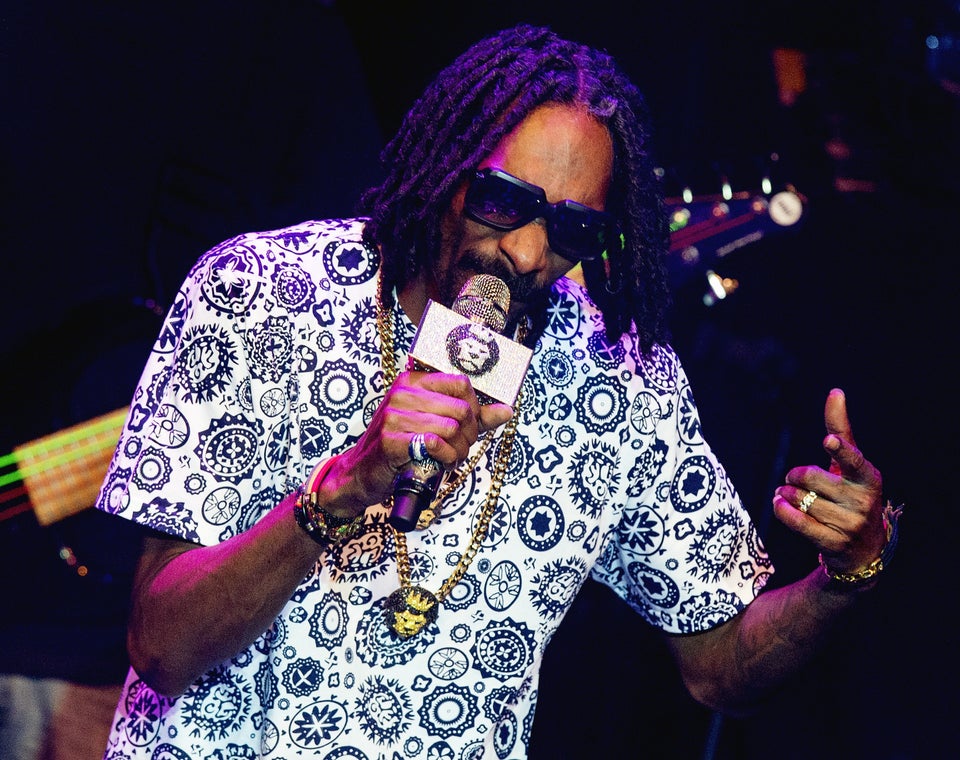 Top 50 Most Influential Marijuana Users
Popular in the Community