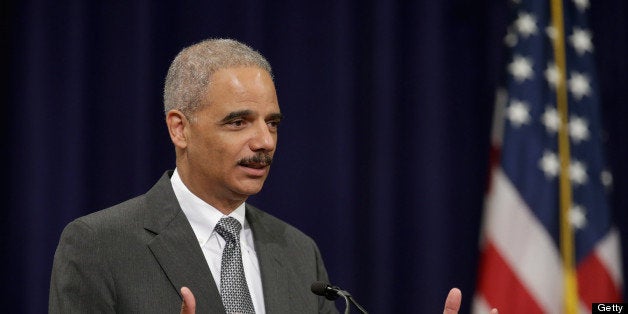 Eric Holder's off-the-record meeting with journalists on Thursday turned out to be more "off-the-recordish."
The attorney general held the first of two gatherings with reporters and editors to make amends for his department's widely condemned leak policies and to signal a shift in the way the investigations are conducted. Representatives from five outlets--the New Yorker, Washington Post, Politico, Daily News and Wall Street Journal--sat down with Holder. Their presence at the meeting was controversial, since many other organizations, including The Huffington Post, had declined an invitation because they would not be allowed to share details of the discussion with their audience.
Readers may have been surprised, then, to see in-depth reports of the meeting in places such as the Associated Press and Reuters. Both wire services ran lengthy pieces which featured quotes from journalists who had attended the gathering and discussed, in general terms, what Holder and his representatives said to them.
Apparently, the ground rules of the conversation shifted during the meeting. A piece in the Journal explained that the rules were "adjusted."
James Warren, the Washington bureau chief for the Daily News, wrote about his participation in the meeting on Thursday morning. He said it had been a strange experience to see reporters staked out in front of the Justice Department waiting for him instead of a politician. He went on to explain his reasons for attending, and how a slight level of transparency had been added to the proceedings:
Those who attended generally felt that a meeting presented an opportunity to articulate their concerns and thus represent journalists in general, even if not thrilled by restrictions imposed on them. Such sessions are commonplace in Washington.

The actual meeting was wide-ranging and concluded with an informal discussion and agreement about what generally could be reported publicly, namely the general topics and thrust of the gathering.
Before You Go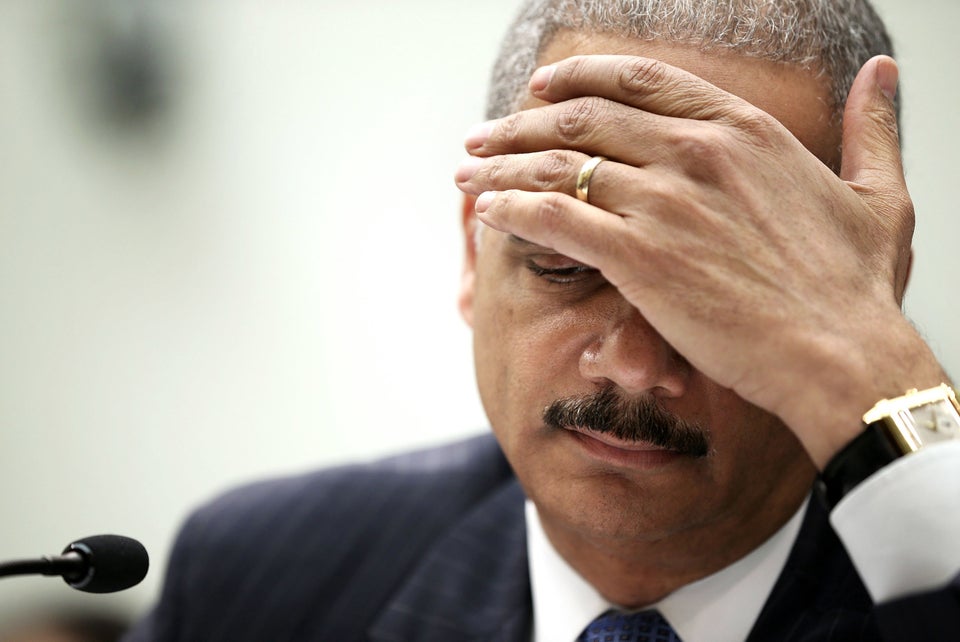 Sad Eric Holder
Popular in the Community