Attorney General Eric Holder avoided naming a specific terrorist organization as responsible for last week's attacks in Paris during a flurry of appearances on Sunday political shows.
"Well, at this point, we don't have any credible information that would allow us to make a determination as to which organization was responsible," Holder told ABC's "This Week" host George Stephanopoulos.
Stephanopoulos asked Holder whether the Islamic State or Yemen's al Qaeda affiliate were connected to the militant brothers Cherif and Said Kouachi, who are suspected of killing 12 people Wednesday in a targeted attack on the satirical newspaper Charlie Hebdo in retaliation for its controversial cartoons of the Prophet Muhammad. The brothers were killed by police later in the week.
"I think it's clear that both organizations pose a threat to the United States, as well as to its allies," Holder said.
Also in France last week, Amedy Coulibaly, the gunman who killed a traffic policewoman on Thursday and then shot four hostages at a Jewish supermarket on Friday, said in an interview with a French news channel before he was killed by police that he had acted on behalf of the Islamic State. French authorities believe his girlfriend, Hayat Boumeddiene, left France, perhaps bound for Syria, on Jan. 2.
French counterterrorist officials are investigating links between Coulibaly and the Kouachi brothers, how they obtained funding and weapons, and whether they were members of an extremist sleeper cell.
Holder said the United States would have to determine if any terrorist organization was directly responsible for the attacks before initiating any kind of retaliation.
"Bringing people to justice who are responsible for these acts is certainly something that we would work together with our French counterparts, and to the extent that there is something more than that, we will certainly consider whatever it is that they would propose," he said.
Holder attended a security summit hosted by the French Interior Ministry on Sunday, along with intelligence and law enforcement officials from across Europe and North America.
"I mean, one of the things that we have certainly gleaned from these interactions, is there's a greater need for us to -- to share information, to knock down these information-sharing barriers so that we can always stay on top of these threats," he said. "One nation cannot by itself hope to forestall the possibility of terrorism, even within its own borders."
French Prime Minister Manuel Valls said Saturday that the country is at war with "radical Islam," prompting Stephanopoulos to ask Holder whether he would make the same sort of declaration.
"I certainly think that we are at war with those who would commit terrorist attacks and who would corrupt the Islamic faith in the way that they do, to try to justify their terrorist actions," he said.
The White House announced Sunday that it would host a conference next month on efforts to counter violent extremism.
When asked if there are similarities between the security situations in the United States and France, Holder told Chuck Todd of NBC's "Meet the Press" that though Americans should feel secure, the prospect that there are undetected potential "lone wolf" attackers "keeps me up most at night."
Before You Go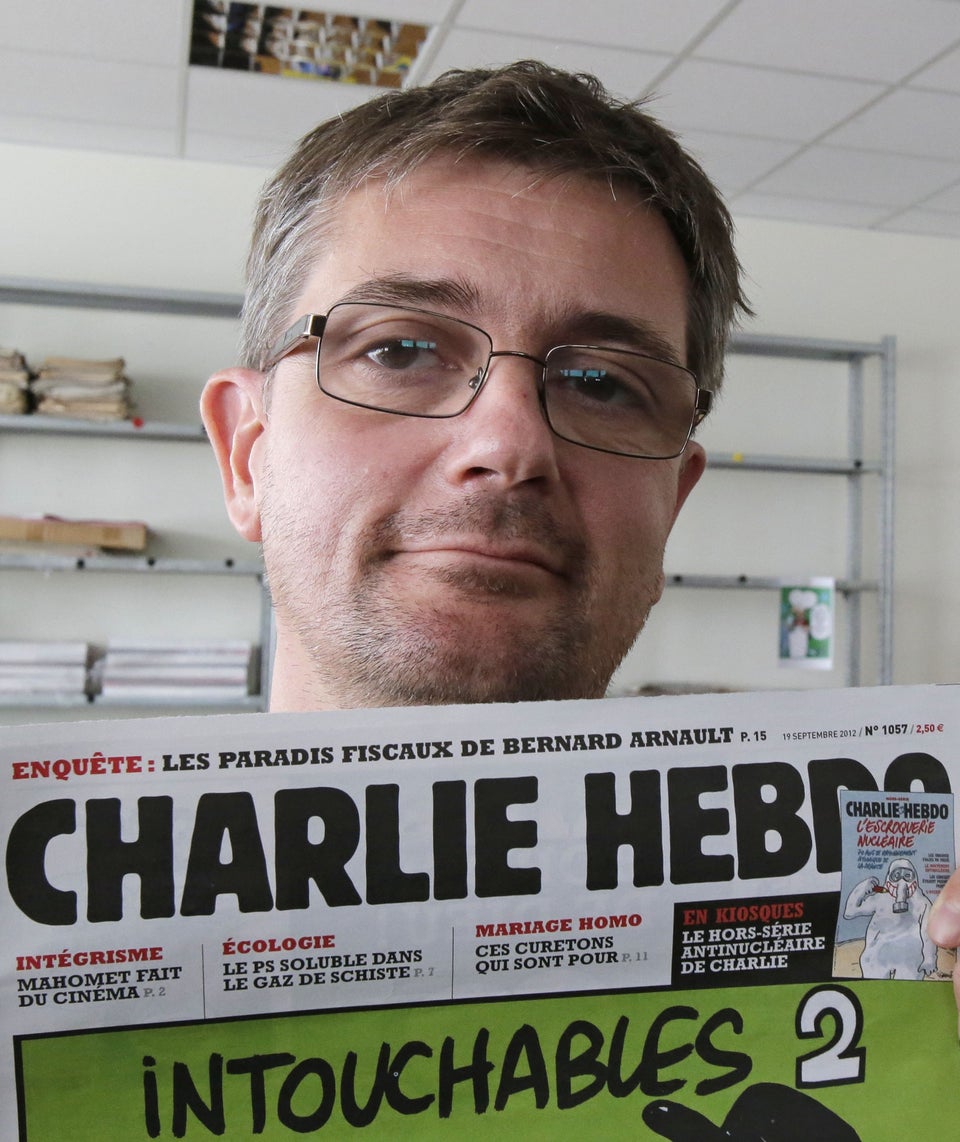 The victims of the Charlie Hebdo shooting
Popular in the Community