WASHINGTON -- Attorney General Eric Holder, under fire for tactics used by his Justice Department to investigate national security leaks, vowed Thursday not to indict any journalists for their reporting.
"The Department has not prosecuted, and as long as I'm attorney general, will not prosecute any reporter for doing his or her job," Holder told the Senate Appropriations Committee on Thursday.
DOJ's goal, Holder said, is to "identify and prosecute government officials who jeopardize national security by violating their oaths, not to target members of the press or discourage them from carrying out their vital work."
Holder mentioned that DOJ was updating its internal guidelines to "ensure that in every case the department's actions are clear and consistent with our most sacred values." He added that he believed the guidelines, not department personnel, were at fault for any problems that arose in the past.
In an interview on Wednesday with NBC, Holder had said he was "concerned that things have gotten a little out of whack" when it came to leak investigations.
Holder himself approved a DOJ search warrant application that treated a Fox News reporter as a co-conspirator in a national security leak case, while Deputy Attorney General James Cole signed off on the seizing of Associated Press phone records.
Holder said Thursday he has no plans to leave the Justice Department and is constantly going through a "self-evaluation" process.
"I have not done a perfect job, I think I have done a good job, but I am always trying to do better," Holder said. "When the time comes for me to step aside for my successor, I will do so."
Before You Go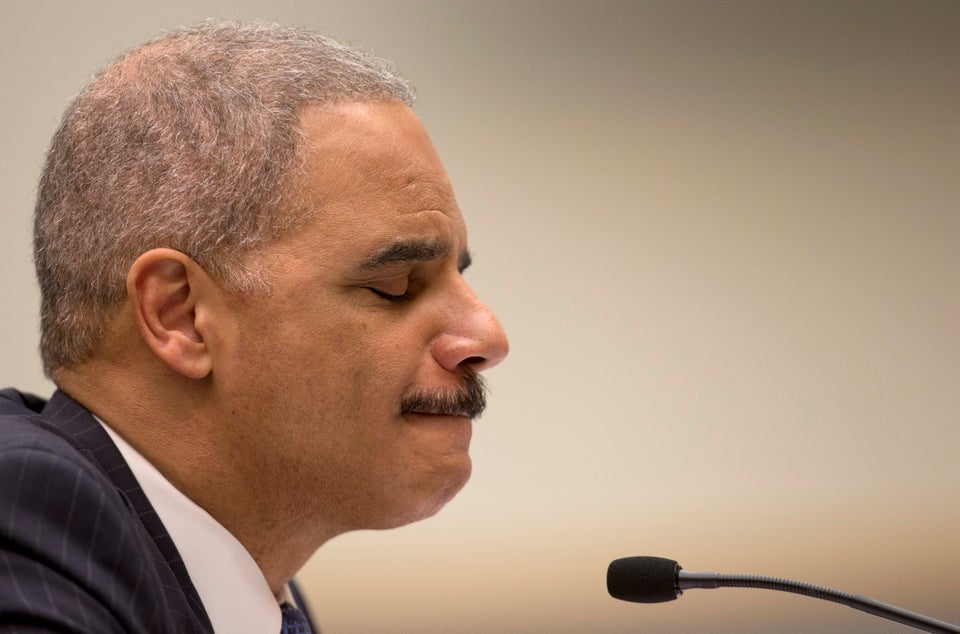 Eric Holder In The Hot Seat
Popular in the Community