Kansas officials are vowing to fight United States Attorney General Eric Holder's claim that the state's new ban on federal gun laws is unconstitutional.
Holder wrote Kansas Gov. Sam Brownback (R) in late April that the new law which would prohibit the enforcement of federal gun laws on all guns that are made and stay in Kansas violates the U.S. Constitution's supremacy clause and that the federal government would be willing to take Kansas to court over the law, the Associated Press reported Thursday. In April, Brownback signed the law, which is being described as the most pro-Second Amendment measure in the country. It says that any federal agent who enforces a federal gun law on a "made-in-Kansas" gun would face felony charges.
"Kansas may not prevent federal employees and officials from carrying out their official responsibilities," Holder wrote to Brownback. "And a state certainly may not criminalize the exercise of federal responsibilities."
Brownback did not return messages left for comment by HuffPost.
State Rep. Brett Hildabrand (R-Shawnee), a co-sponsor of the law, told The Huffington Post that he stands behind it and that it does not violate the Constitution. Because the bill only covers guns that stay within the state, it is not subject to interstate commerce, said Hildabrand. His defense is in line with a statement released Thursday afternoon by Kansas Secretary of State Kris Kobach (R), who helped write the law.
Kobach, a constitutional law professor, also accused the federal government of engaging in unconstitutional actions in its Fast and Furious and amnesty cities programs, and questioned why Holder is targeting Kansas.
"The Obama administration has repeatedly violated the United States Constitution for the past four-and-a-half-years," Kobach said. "That abuse cannot continue. The state of Kansas is determined to restore the Constitution and to protect the right of its citizens to keep and bear arms."
Kobach vowed that the state would fight Holder in court, if he chooses to take legal action against Kansas. It is unclear whether Kobach, who oversees elections and record keeping, has the authority to enter the state into litigation.
The Kansas law has bipartisan support, including Democratic co-sponsors state Reps. Jan Pauls (Hutchison) and Brandon Whipple (Wichita), who did not return requests for comments. In February, Pauls, a former judge, told HuffPost that it would be up to the courts to determine constitutionality.
The Kansas battle comes as lawmakers in neighboring Missouri are considering similar legislation, which has passed the GOP-controlled state House. Missouri state Rep. Stacey Newman (D-St. Louis) said that Holder's action would not stop her state, but said she is glad he is taking action.
"I am really thankful and glad that the attorney general is being direct with Kansas and saying that this is blatantly unconstitutional," Newman told HuffPost. "You'd think our own legislators would be paying attention."
Before You Go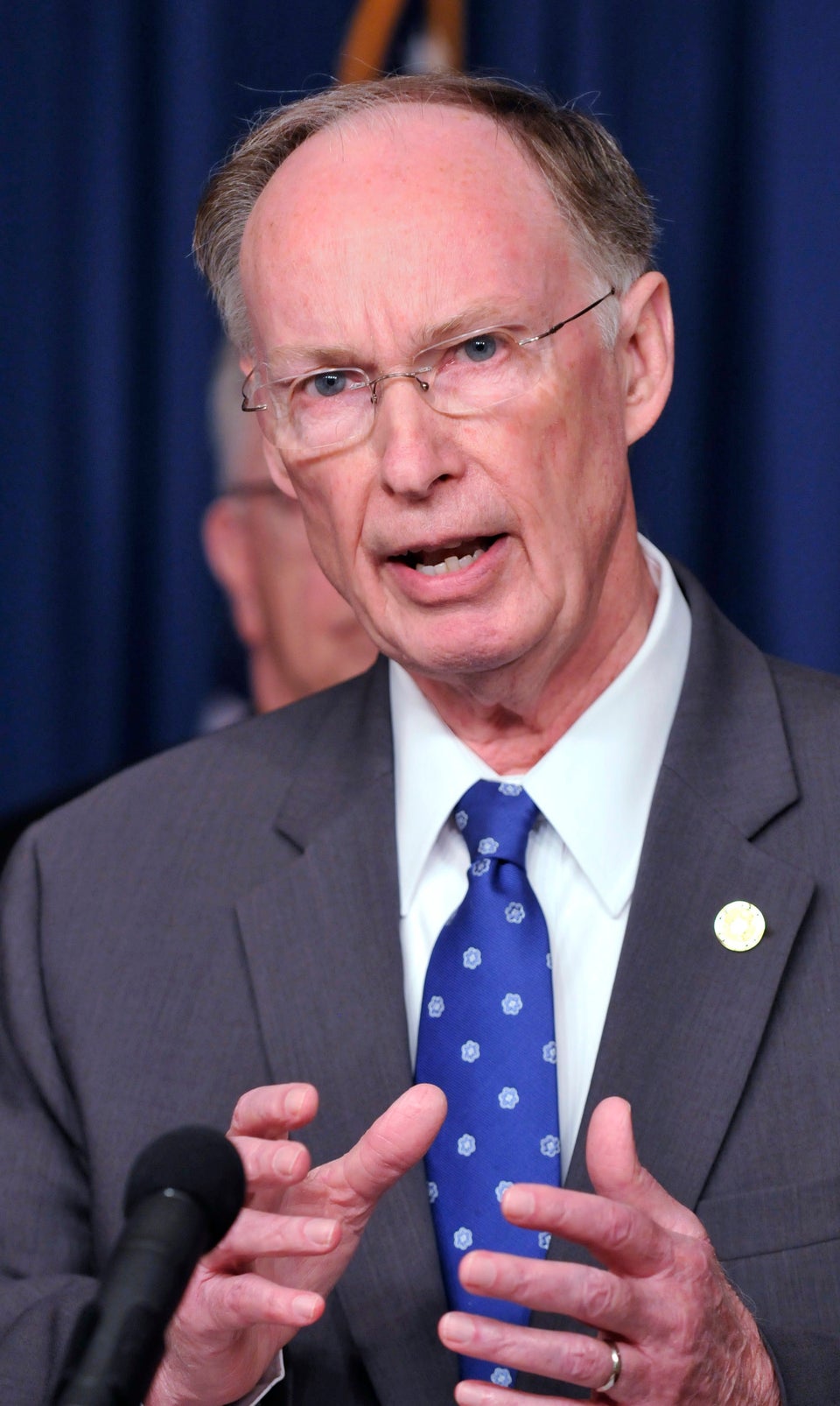 United States Governors
Popular in the Community