Attorney General Eric Holder signed off on the decision to seek the personal emails of a Fox News reporter by suggesting he was a "co-conspirator" in a criminal leak case, the Department of Justice confirmed in a statement on Friday.
The department "took great care in deciding that a search warrant was necessary in the Kim matter, vetting the decision at the highest levels of the Department, including discussions with the Attorney General," the DOJ said in a statement about the search warrant seeking James Rosen's emails.
The government is prosecuting Stephen Jin-Woo Kim, a former State Department official who is accused of giving Rosen, a reporter for Fox, classified information. The DOJ treated Rosen as a "co-conspirator" and told a judge it was considering charges against him in an effort to get his emails.
"After extensive deliberations, and after following all applicable laws, regulations and policies, the Department sought an appropriately tailored search warrant under the Privacy Protection Act. And a federal magistrate judge made an independent finding that probable cause existed to approve the search warrant," the statement on Friday said.
NBC first reported Holder's involvement on Thursday, the same day President Barack Obama told Holder to review DOJ policies on investigating journalists in consultation with media organizations. Holder will report back to Obama by July 12.
DOJ has said it does not anticipate filing any charges against Rosen.
"The Department takes seriously the First Amendment right to freedom of the press. In recognition of this, the Department took great care in deciding that a search warrant was necessary in the Kim matter, vetting the decision at the highest levels of the Department, including discussions with the Attorney General. After extensive deliberations, and after following all applicable laws, regulations and policies, the Department sought an appropriately tailored search warrant under the Privacy Protection Act. And a federal magistrate judge made an independent finding that probable cause existed to approve the search warrant."

"Attorney General Holder understands the concerns that have been raised by the media and has initiated a reevaluation of existing Department policies and procedures. This review will include extensive engagement with representatives of the media. The Department must strike the appropriate balance between its obligation to enforce the laws preventing leaks of classified information and First Amendment rights, and, through a new media shield law and appropriate updates to the Department's internal guidelines, we are committed to achieving that balance."
Before You Go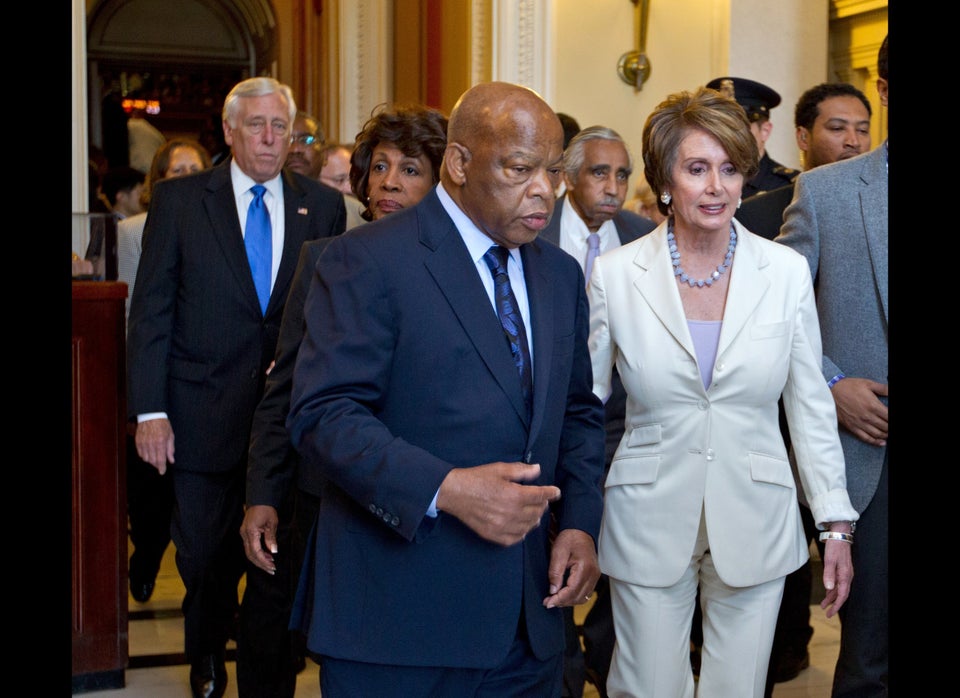 Photos From The Operation Fast And Furious Investigation
Popular in the Community