 WASHINGTON -- A tech company with ties to Wisconsin GOP Senate candidate Eric Hovde has not only benefited from federal stimulus money, but it has also boasted of a strong offshoring and outsourcing program.
Hovde currently sits on the board of the Virginia-based firm ePlus, a position he has occupied since November 2006. According to the Milwaukee Journal Sentinel, he received $133,200 in compensation as a director of the company, which offers computer services and products such as data centers to its clients.
Hovde also owns part of the company. He has boasted that he is the "second-largest shareholder," while his campaign has said Hovde "beneficially owns less than 15 percent, both directly and indirectly." According to his June 29 personal financial disclosure, Hovde owns between $5 million and $25 million in ePlus stock.
Unlike his three rivals in the GOP primary for a Wisconsin U.S. Senate seat, Hovde has no government experience. He has been building on his business and private equity experience to make the case to Wisconsin voters that he has the background needed to bring jobs to the state.
But as presumptive GOP nominee Mitt Romney has found out, such a background comes with both benefits and burdens. Romney has been dogged by reports that his firm, Bain Capital, invested in companies that outsourced jobs.
Teach company ePlus has also boasted of its ability to help companies outsource jobs. In early 2005, ePlus announced "a new approach to outsourced software development called AllShore," which, according to a company press release, "combines the best features of onsite, onshore and offshore development to optimize the costs of outsourcing for development projects of any size and complexity."
The firm stressed that "offshore development" would use ePlus' "foreign development resources for portions of projects that have stable requirements and require extensive coding," while project management and design functions would stay in the United States.
In July 2005, ePlus chairman, CEO and president Phillip Norton boasted of "a new long-term outsourcing program with our India-based partner" on an earnings call.
And in August 2007 -- after Hovde joined the board -- ePlus' website boasted of its "onsite," "onshore" and "offshore" resources.
"You get all the benefits of offshore outsourcing ... without the risks," read the site.
Tech companies outsourcing some operations certainly isn't unheard of, but it can be tricky politically when running for office and focusing on how to create jobs in the United States.
Neither Hovde nor ePlus returned requests for comment about the candidate's role and views, or whether AllShore still exists.
In late July, the Milwaukee Journal Sentinel reported that ePlus was also the indirect beneficiary of more than $2 million in federal funds from the stimulus, which Hovde has said he opposes. (Although in 2009, he said he backed some stimulus provisions as well.)
While former Wisconsin Gov. Tommy Thompson was an early favorite to win the GOP nomination in the Senate race, Hovde has been surging, thanks in part to his ability to use his own personal fortune to make up for the name recognition he initially lacked.
A recent survey by the Democratic-leaning firm Public Policy Polling had Hovde leading both Thompson and former congressman Mark Neumann -- a heavy favorite among conservatives like the Club for Growth and Sen. Jim DeMint (R-S.C.). Hovde is beating state Assembly Leader Jeff Fitzgerald (R-Horicon) by 15 points.
The winner of the Aug. 14 primary will face Rep. Tammy Baldwin (D-Wis.) in November.
Before You Go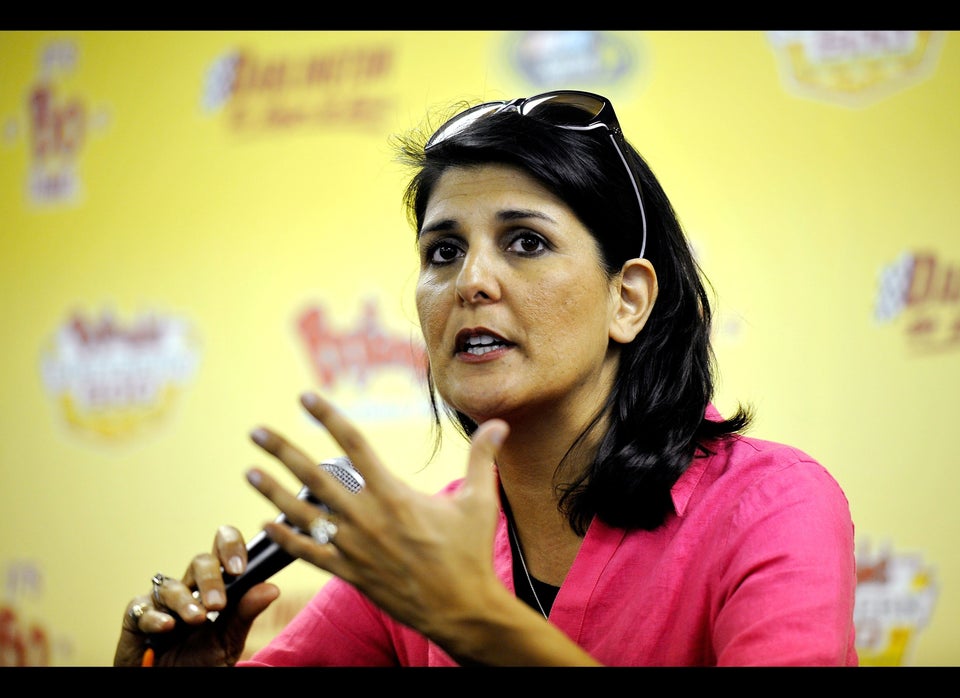 Republican National Convention 2012 Speakers
Popular in the Community