A published excerpt from a suicide note and comments made by friends at a memorial service are shedding new light on a gay teen filmmaker who took his own life earlier this month.

San Diego Gay & Lesbian News contributor Melanie Nathan, who attended one of several memorials dedicated to Eric James Borges (known as 'EricJames' to his friends), quotes from the note -- which includes references to friends and his favorite pop icon -- in her exclusive report.
"To my friends you gave me life and love, never think this was your fault," one segment reads. "To Lady Gaga, you have been a fearless relentless proud LGBT advocate..." The 19-year-old Borges, who worked as an intern for the lesbian, gay, bisexual and transgender (LGBT) youth advocacy group The Trevor Project, also expresses his gratitude to the organization: "I do not want my passing to reflect poorly on the Trevor Project," he wrote. "That organization was the best decision I ever made in my life."
The note concludes: "My pain is not caused because I am gay. My pain was caused by how I was treated because I am gay."
Borges' passing left friends and acquaintances confused, particularly as the budding filmmaker had produced an "It Gets Better" video in support of LGBT youth just one month earlier. Jennifer McGuire, with whom Borges lived after being kicked out of his own home, is quoted as saying, "By the time he got to us -- his real family -- he was so injured and so wounded that the triage we provided wasn't enough."
Take a look at other recent bullying cases and related news below:
Before You Go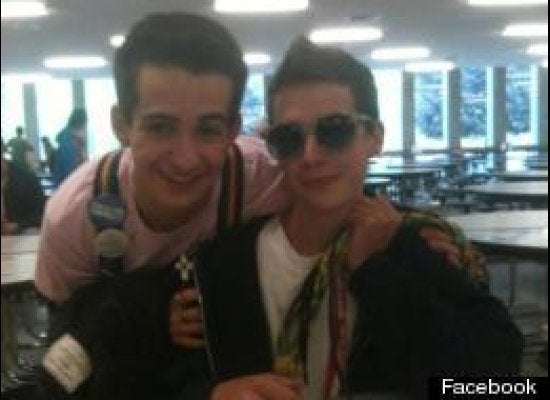 LGBT Bullying Reports & Videos
Popular in the Community