A king is getting his hands dirty for a royally awesome reason.
Eric Manu was working as a landscaper in Canada when he was unexpectedly crowned the chief of a tribe in his home of Ghana. After a brief stint back home, he's returned to British Columbia to work as a landscaper in order to send money home and improve the lives of his people, CTV reports.
And he doesn't have a king-size ego about it, either.
This is humbleness you understand. Anytime I'm in Canada, I'm proud to work for my boss.

Eric Manu
"Sometimes we go to the [job] site and they say, 'You are the chief. I saw you on TV. Why are you doing the landscaping?'" he told the news outlet. "This is humbleness you understand. Anytime I'm in Canada, I'm proud to work for my boss."
Manu, 32, wasn't always a lawn-mowing leader. In 2012 he moved to British Columbia from his Ghana community, the Akan tribe, to marry a Canadian woman. At the time he wasn't the Akan tribe's chief ― his uncle was.
But in 2013, his uncle died, and in the summer of 2015, Manu got a phone call from the Akan tribe informing him that he had been chosen as their next ruler.
"I wasn't really thinking that it was going to be me because I'm too young for that," Manu told Global News in 2015. But chiefs and others within the Ghanaian community were convinced it was his time to serve.
Manu had been working as a landscaper in Canada and decided he would go home and act as king to the Akan tribe's 6,000 people. He also hoped to continue living in Canada part time.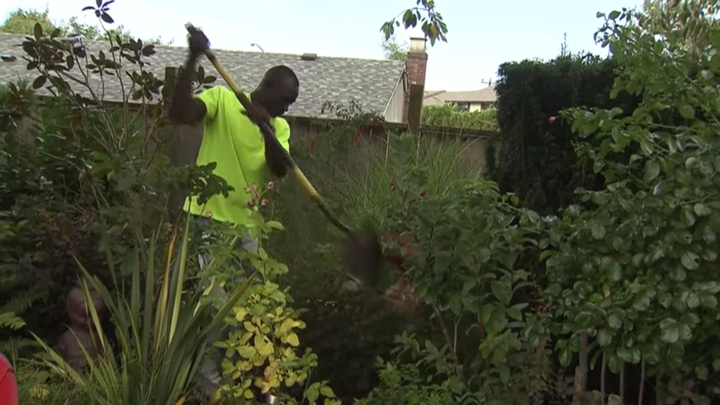 After making his up his mind, Manu told his boss, Susan Watson, about the news and invited her along to his coronation.
Watson accepted, but didn't want to go empty handed.
Watson told CTV that the Akan tribe is very poor.
"The clinic only has a midwife and a few nurses. There is no doctor on site," she told the outlet.
That's when Watson and Manu decided to start the nonprofit To the Moon and Back Foundation, which collects clothing, books, medical and school supplies, and ships them to Manu's tribe.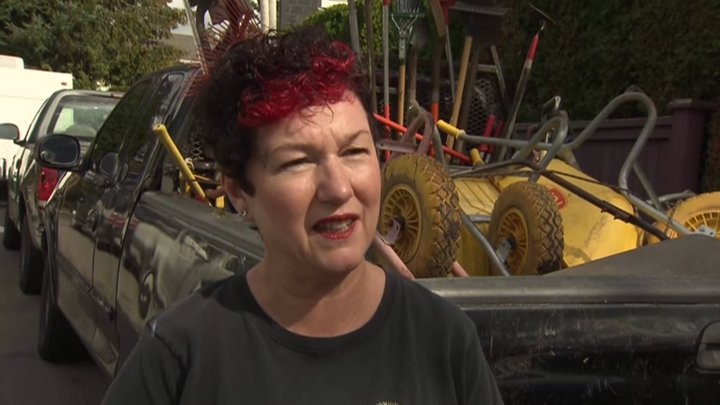 Manu and Watson hope to send a second shipment of supplies to Ghana soon.
But for the moment, Manu is back in Canada, landscaping and sending funds back to his people.
"I really want my home, my village, to be 'Second Canada.'"
Calling all HuffPost superfans!
Sign up for membership to become a founding member and help shape HuffPost's next chapter
BEFORE YOU GO
PHOTO GALLERY
Obama's Face Found Across Africa