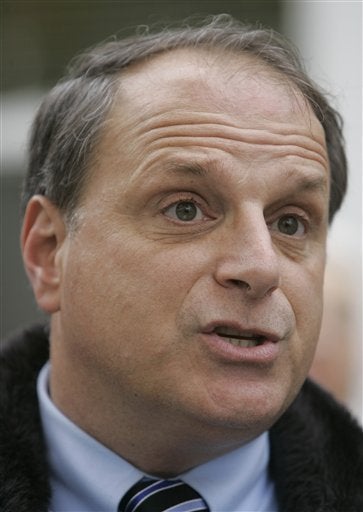 Rep. Eric Massa (D-N.Y.), who plans to step down on Monday afternoon, made an appearance on a WKPQ radio show this weekend to explain the events leading up to his ongoing ethics probe and to accuse the Obama Administration of conspiring to remove him from power.
According to Massa, the ethics probe arose from an incident that took place at a raucous wedding party on New Years Eve.
"One of them looked at me and as they would do after, I don't know, 15 gin and tonics, and goodness only knows how many bottles of champagne, a staff member made an intonation to me that maybe I should be chasing after the bridesmaid and his points were clear and his words were far more colorful than that. And I grabbed the staff member sitting next to me and said, 'Well, what I really ought to be doing is fracking you.' And then [I] tossled the guy's hair and left, went to my room, because I knew the party was getting to a point where it wasn't right for me to be there. Now was that inappropriate of me? Absolutely. Am I guilty? Yes."
Massa also spoke about what he sees as connections between the timing of the disclosure of these sexual harassment allegations and his reluctance to vote yes on health care reform.
"Mine is now the deciding vote on the health care bill," Massa said, "and this administration and this House leadership have said, quote-unquote, they will stop at nothing to pass this health care bill. And now they've gotten rid of me and it will pass. You connect the dots."

Popular in the Community