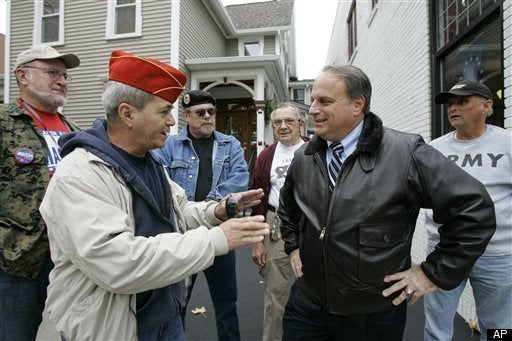 The Washington Post on Tuesday reported new details in the scandal that enveloped former New York Congressman Eric Massa, including allegations leveled by former staffers that Massa "touched them in a sexual manner, came up with reasons to have staffers travel alone with him on overnight trips, and expressed a desire to have sex with the men in the office."
From the Washington Post story:
"Both the Chief of Staff and the Deputy Chief of Staff attempted to rein in the Congressman, but their efforts were ineffectual and by the fall of 2009, Congressman Massa's behavior spiraled out of control," Debra Katz, attorney for one staffer who alleges he was harassed by Massa and has initiated a complaint against him, said in a statement. "This left my client and other gay men in the office even more vulnerable to Representative Massa's predatory behavior."
"It doesn't make any difference what my intentions were, it's how it's perceived by the individual who receives that action," Massa, D-N.Y., said on conservative commentator Glenn Beck's Fox News Channel show. "I'm telling you I was wrong. I was wrong. ... My behavior was wrong. I should have never allowed myself to be as familiar with my staff as I was."
Popular in the Community