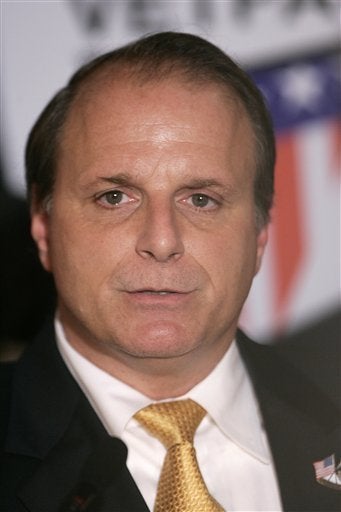 Politico reported that the House Ethics Committee has been told of allegations that Massa sexually harassed a male staffer, a charge that the congressman downplayed on a conference call with reporters Wednesday afternoon.
"There are blogs who are saying I'm leaving because there are charges of harassment against my staff," the New York Democrat said on the call. "Do I or have I ever used salty language? Yes I have and I have apologized to those where it is appropriate.
"But those kinds of articles -- unsubstantiated and without fact and backing -- are a symptom of what is wrong in this city," he added, a likely reference to the Politico story, which quoted anonymous sources discussing charges of harassment.
Massa also distanced himself from reports that he would be resigning from office immediately, telling reporters that he remained, "fully committed to helping the families of the 29th district."
The reason he was not running for reelection, Massa said, was a third re-occurrence of cancer, and subsequent orders from his doctor to tone down his intense schedule.
"This last December I underwent my third major re-occurrence scare," he said. "I was briefly hospitalized, kept it private to myself and my immediate family. It was a very intense and personal experience, especially in light of going through this before.
"I do not have the life's energy to fight all the battles all the time," he said of the charges of harassment and the intense partisanship in Washington. "I will now enter a final phase of my life at a more controlled pace."
The New York Daily Newsfirst reported that Massa planned to call it quits.