The FBI has added Eric Matthew Frein to its Ten Most Wanted Fugitives list.
Frein, the lone suspect in the deadly ambush of two Pennsylvania state troopers, was named to the roster Thursday.
"When law enforcement officers are violently targeted, we take it seriously -- and personally," Edward J. Hanko, special agent in charge of the FBI's Philadelphia Division, said Thursday in a press release.
The troopers, Alex Douglass and Byron Dickson, were ambushed outside the Blooming Grove barracks during a shift change, at about 10:50 p.m. Friday. Dickson was killed in the attack. Douglass remains hospitalized Tuesday.
Frein, a 31-year-old resident of Canadensis, was charged Tuesday with homicide of a law enforcement officer and attempted murder. He is also charged federally with unlawful flight to avoid prosecution. He is still on the loose.
CASE PHOTOS: (Story Continues Below)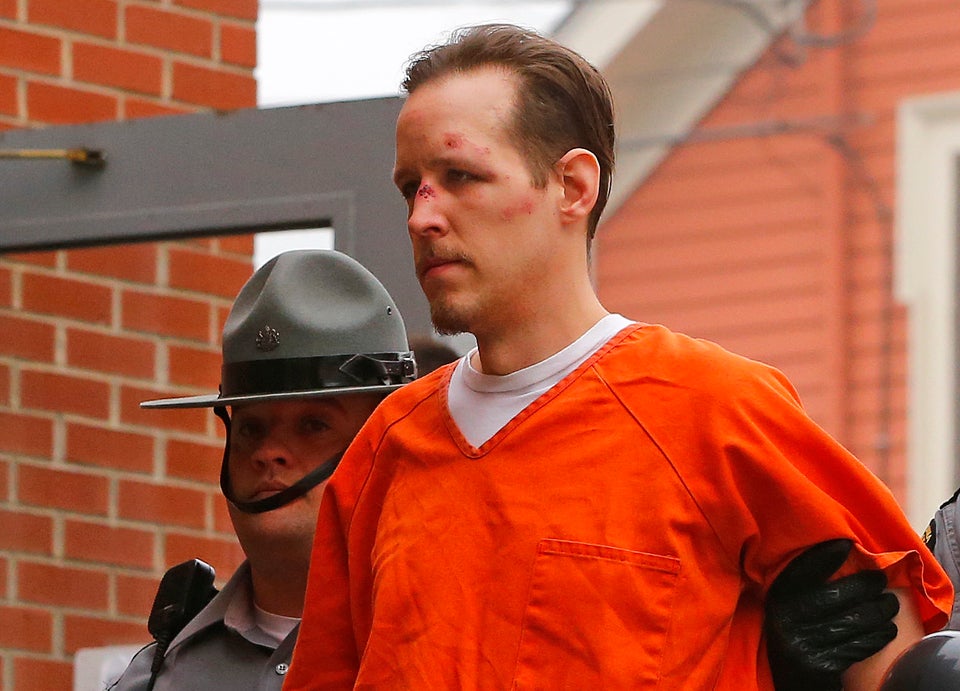 PA State Police Barracks Shooting
Authorities said Frein's jeep was found partially submerged in a wooded area, not far from the scene of the shooting. Additionally, ammunition casings found inside the vehicle matched casings found at the scene of the shooting, police said.
Frein, who has connections to Pennsylvania, New York and New Jersey, is a weapons enthusiast and a survivalist. He has participated in military reenactments and has studied the Russian and Serbian languages, police said.
FBI officials hope adding Frein to the Ten Most Wanted list will help aide in his capture. They are also offering a reward of up to $100,000 for information leading to his arrest. Officials warn he should be considered armed and dangerous.
"All of law-enforcement is committed to apprehending Frein, and we are dedicated to making sure that the danger to the public ends with his arrest," Pennsylvania State Police Commissioner Frank Noonan said Thursday.
The FBI describes Frein as white, 6-foot-1, and 165 pounds. He has brown hair, blue eyes and may have shaved his head on both sides.
Frein is the 503rd person to be placed on the FBI's Ten Most Wanted Fugitives list, replacing former fugitive Jose Manuel Garcia Guevara. The list was established in March 1950; since then, 472 fugitives have been apprehended or located, 156 of them as a result of citizen cooperation.
Anyone with information on the whereabouts of Frein is asked to call the Pennsylvania State Police at (866) 326-7256.