Eric Matthew Frein, the lone suspect in the deadly ambush of two Pennsylvania state troopers, has reportedly been spotted by authorities in the Pocono region.
According to The Pocono Record, police scanner broadcasts indicate authorities have cornered Frein and he refuses to surrender.
Authorities have yet to confirm the report.
Frein, a 31-year-old resident of Canadensis, was charged last week Tuesday with homicide of a law enforcement officer and attempted murder. He is also charged federally with unlawful flight to avoid prosecution.
Authorities say Frein, who was recently added to the FBI's Ten Most Wanted list, is responsible for the Sept. 12 shooting of Pennsylvania state troopers Alex Douglass and Byron Dickson. The troopers were ambushed during a shift change outside the Blooming Grove barracks. Dickson was killed in the attack.
Frein is a weapons enthusiast and a survivalist. He has participated in military reenactments and has studied the Russian and Serbian languages, police said.
The community has already had to suffer through several false alarms. On Friday night, officers rushed to Frein's former home -- possibly on a report of "shots fired" -- but the house turned out to be empty. A similar incident occurred on Saturday, and today's report of a Frein sighting remains unclear. His neighbors told HuffPost Crime that they're on edge, ready to call 911 over the sound of any crack in the woods.
This is a developing story. Check back for updates.
Before You Go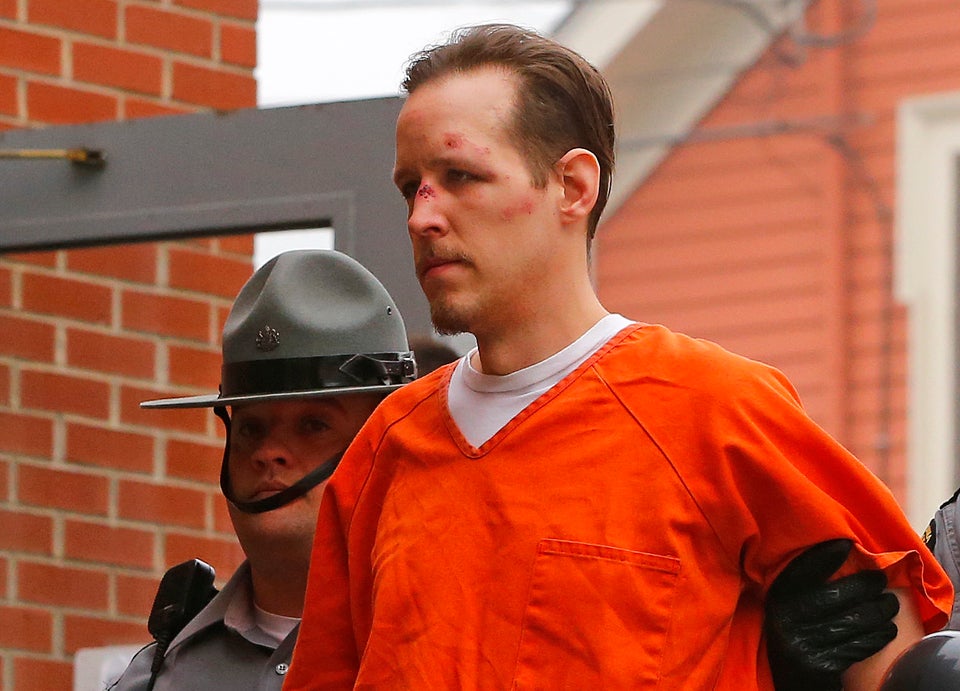 PA State Police Barracks Shooting
Popular in the Community