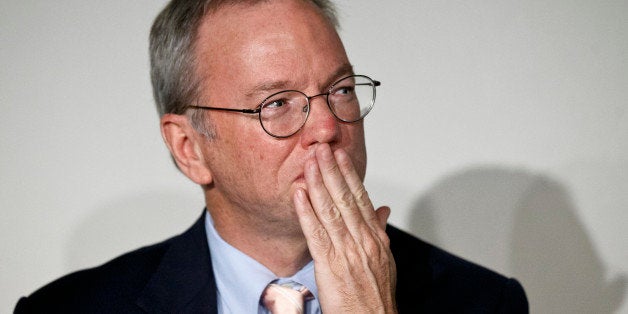 Google's executive chairman apparently can't figure out why more women don't work in the tech industry.
Speaking at the SelectUSA Investment Summit in Washington, D.C., Wednesday, Schmidt reportedly expressed his puzzlement over what might be keeping women out of "tech culture."
"There's something about the tech culture, the way we approach it, the incentives, that is driving women away," Schmidt said, according to Forbes. "Why are they not in tech? I don't think we know that. We're working on it."
Is it true that we don't know what the problem is? Not really. Here are just a few of the issues Schmidt might ponder as he "works on it":
• A pay gap that exists at higher levels in the industry.
• Promotions from major startups that portray adult women as sex objects.
• An overall "boys club" culture that punishes women for even speaking out about any of these problems.
But hey, the first step toward getting help is admitting you have a problem, right?