New York Attorney General Eric Schneiderman (D) announced legislation Wednesday that would protect access to free contraception even as Republicans move toward repealing the Affordable Care Act.
The Comprehensive Contraception Coverage Act would require all insurers governed by the state to cover the costs of FDA-approved forms of birth control, including male contraceptives and emergency pills such as Plan B. The bill would also allow people to get a full-year's supply of birth control at a time.
President-elect Donald Trump and congressional Republicans have made repealing the Affordable Care Act ― which contains a provision that guarantees full birth control coverage for most women ― a priority. On Wednesday night, hours after Schneiderman's announcement, Senate Republicans took the first legislative step toward repeal.
Rep. Tom Price (R-Ga.), Trump's nominee to lead the Department of Health and Human Services, has also said contraception coverage is unnecessary.
In a statement, Schneiderman said his proposal was directly aimed at protecting contraceptive rights should repeal go through.
"New Yorkers have a right to comprehensive, cost-free access to birth control. With the Affordable Care Act under attack in Washington, it's all the more critical that New York act now to protect these rights," he said. "[This bill] will ensure that all New Yorkers have access to the birth control method they need to stay healthy and effectively plan for their future – no matter what happens in Congress."
Schneiderman's proposal would need to pass both chambers of the state legislature and earn approval from Gov. Andrew Cuomo (D). While New York's assembly is controlled by Democrats, Republicans have the majority in the state Senate.
"Access to reproductive health care options is a basic right for all women and it must be protected against the stated goals of the incoming Trump Administration," said the state Senate's minority leader Andrea Stewart-Cousins. "I urge my colleagues on both sides of the aisle to work together to pass this bill and ensure no New York woman loses her rights due to actions taken in Washington, D.C."
Several states, including California and Illinois, have already adopted similar laws to protect birth control coverage. With Obamacare now under threat of repeal, states like Colorado and Minnesota are pursuing similar protections.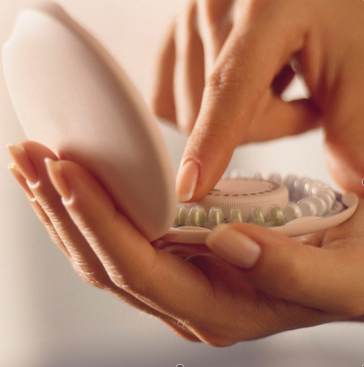 10 Things To Know About Birth Control