New York Attorney General Eric Schneiderman on Thursday took aim at the now-defunct Trump University, which has been accused of being a scam.
"In New York, we have laws against business fraud, we have laws against consumer fraud," Schneiderman said in an interview with ABC's George Stephanopoulos on "Good Morning America." "We have a law against running an illegal, unlicensed university. This never was a university. The fraud started with the name of the organization, and you can't just go around saying this is the George Stephanopoulos Law Firm/Hospital/University without actually qualifying and registering, so it was really a fraud from beginning to end."
Trump University, an unaccredited for-profit company launched by presumptive GOP nominee Donald Trump in 2005, offered courses in real estate and investment. Documents unsealed by a federal judge earlier this week pertaining to a lawsuit against the venture revealed how its salespeople were told to deliberately mislead potential customers, manipulate their emotions and ignore their concerns about parting ways with, in some cases, tens of thousands of dollars.
"It's fraud. This is just straight up fraud. It's like selling people something you say is a Mercedes and it turns out to be a Volkswagen," Schneiderman added in a separate interview on MSNBC's "Morning Joe." "And even if some people say, 'Well, I actually kind of like the Volkswagen,' it's still fraud, 'cause it's not a Mercedes. This is not a university."
He added: "Donald Trump's sole role was in marketing. He was the pitchman. We have the videos of him making these false promises. He was not involved in the curriculum. He never met or trained the instructors. But he was clearly in charge of pitching this scam university to people, convincing them that it was his personal secrets and saying things like 'come to the weekend seminar.' 'Learn what it took me a whole lifetime to learn in real estate.' 'You can get rich, too.' That was his role."
Democratic presidential hopeful Hillary Clinton had similar words about the venture on Wednesday, during a rally at Rutgers University in Newark, New Jersey. The former secretary of state claimed Trump would scam voters in the November election in the same way Trump University took advantage of its students.
"Trump and his employees took advantage of vulnerable Americans, encouraging them to max out their credit cards, empty their retirement savings, destroy their financial futures – all while making promises they knew were false from the beginning," Clinton said. "This is just more evidence that Donald Trump himself is a fraud. He is trying to scam America the way he scammed all those people at Trump U."
CORRECTION: This article incorrectly referred to Trump University as a non-profit. It was a for-profit company.
Before You Go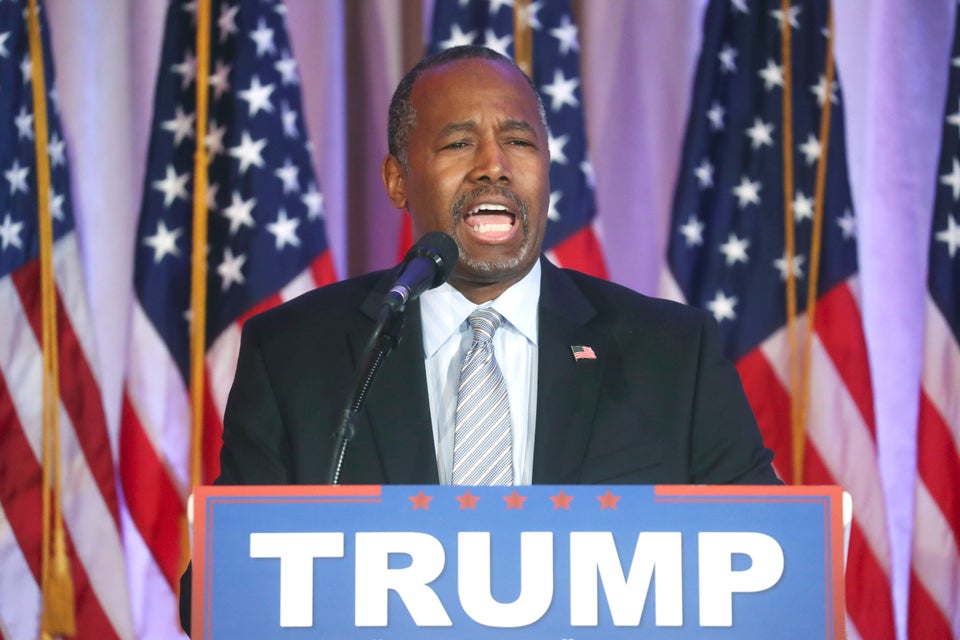 Potential Trump VP Picks
Popular in the Community