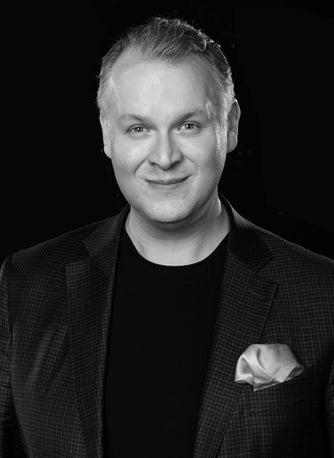 The 2017 edition of the Armory Show is introducing Platform, a curated exhibitor section that stages large-scale artworks, installations, and site-specific commissions across Piers 92 & 94. The inaugural edition of Platform is entitled An Incident and is curated by Eric Shiner.
Eric Shiner is Senior Vice President of Contemporary Art at Sotheby's. Prior to this, Shiner was the director of The Andy Warhol Museum in Pittsburgh from 2010 to 2016, and was the Milton Fine Curator of Art at The Warhol from 2008 to 2010. He has curated dozens of contemporary art exhibitions in cities around the globe.
In this conversation, Eric Shiner talks to us about his motivation to bring a new energy to the art fair model and engage the fair visitors. He also shares with us the concept behind the inaugural edition of Platform, its execution, and his process.
Lilia Ziamou: The inaugural edition of Platform is entitled An Incident. How did this come about?
Eric Shiner: When I was asked to curate a new section of The Armory Show highlighting performance, installation and site specific work, I immediately began to think of how I might break the by now all-too-familiar monotony of the art fair experience—ultimately to create moments, spaces and actions that might surprise, delight or challenge both viewers and vendors alike. An Incident grew from this idea, and took form as I explored how different artworks would engage with the venue.
Lilia Ziamou: What are you hoping to achieve with these "incidents"?
Eric Shiner: We in the art world are now very well-trained on what we do, what we see, who we interact with and how we navigate the art fair, one of the most important means of bringing much-needed income to artists and gallerists, the core helix of our creative industry. As important as art fairs have become, so too have they become standardized, calculated and ultimately, expected. With my selection of artists, I endeavor to present a series of incidents that start to change our relationship with the art fair—a series of happenings, interactive works, objects and images that make the viewer take pause, think, refresh, smile, and remember that art, by its very nature, is meant to provoke, incite and challenge. It is my hope that the artists and works included in An Incident will bring a new energy to the art fair model, encouraging visitors to share in the moment, and to enjoy the phenomenal offerings in vendors' booths with gusto.
Lilia Ziamou: Tell us about your conversations with the participating artists/galleries. How did they start? How did they evolve? What did they focus on?
Eric Shiner: As with any exhibition, I approached artists from a variety of angles, either directly or through their galleries. Sadly, two projects I very much wanted to include couldn't happen due to scheduling conflicts and a health issue, but we soldiered on despite those two disappointments. We also did an open call to galleries that had already been accepted to the fair and had an overwhelming response with over 80 submissions, of which I picked about ten percent. No matter how we landed on a project, I'm incredibly excited by the final 13 that we will share with the world during Armory week!
Lilia Ziamou: The project was conceived and executed away from the fair site. What were the challenges in doing that?
Eric Shiner: The venue presents both an incredible challenge and opportunity. It's been an adventure figuring out what artworks work and which ones might not. Over the course of the last few months, we have done a number of site visits with artists, including Patricia Cronin, Ivan Navarro, and Abigail deVille – the latter two created new works for the fair so there was more extensive back-and-forth about the location and venue.
The Armory Show runs from March 2, 2017 to March 5, 2017. Piers 92 & 94, 711 Twelfth Ave @ 55th street.
The transcribed text has been edited for length and clarity.
Lilia Ziamou is a visual artist based in New York
Calling all HuffPost superfans!
Sign up for membership to become a founding member and help shape HuffPost's next chapter
This post was published on the now-closed HuffPost Contributor platform. Contributors control their own work and posted freely to our site. If you need to flag this entry as abusive,
send us an email
.