May 7 (Reuters) - U.S. Veterans Affairs Secretary Eric Shinseki said on Wednesday he was "angry" over claims that as many as 40 people died while waiting for medical care in the veterans' healthcare system and wants a full investigation, but does not plan to resign.
"What I want veterans to know ... this is a good, quality healthcare system, not perfect, and when we stumble across our imperfections we're going to do something about it, we get to the bottom of it, and to the best of our abilities assure it never happens again," Shinseki said in an interview on NBC News.
Shinseki also said he was angry. Asked if he would resign, he said he serves "at the pleasure of the president."
Some Republican lawmakers have called for Shinseki's resignation. They include Kansas Senator Jerry Moran, a member of the Veterans Affairs Committee, who said on Tuesday the Veterans Affairs Department needed a "true transformation ... from top to bottom."
Veterans Affairs is the biggest U.S. healthcare system, with 1,700 hospitals, clinics and other facilities. It has nearly 9 million people enrolled.
The VA secretary put the director of a Phoenix hospital on indefinite leave last week while the department's inspector general probes whistleblowers' claims that up to 40 veterans may have died while waiting for medical appointments.
Two other hospital officials were also put on leave.
The American Legion, the biggest U.S. veterans group, and Concerned Veterans for America called on Monday for Shinseki, a former Army general twice wounded in Vietnam, to step down.
President Barack Obama has expressed support for Shinseki and the VA has defended his record.
Senator Bernie Sanders, an independent from Vermont and chairman of the Veterans Affairs Committee, said on Monday firing him "doesn't get us any closer to the truth or solve problems that may exist." (Reporting by Mary Wisniewski and Ian Simpson; Editing by Paul Tait)
Before You Go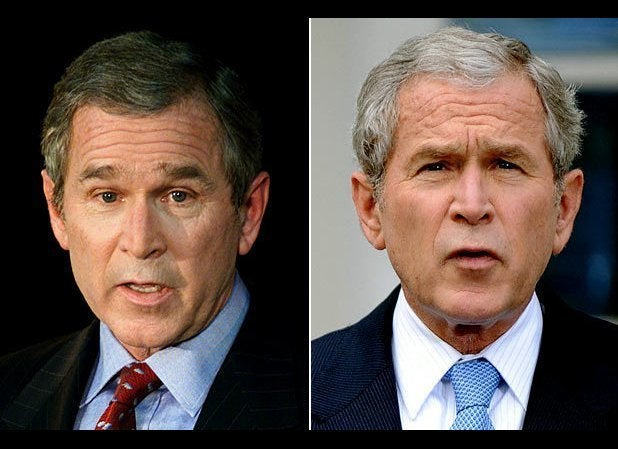 Aging in Office
Popular in the Community