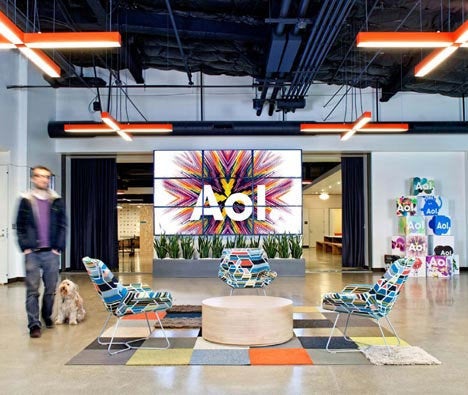 Everyone knows that employees at tech start-ups have a tendency to work long hours. Companies are short-staffed, entrepreneurs are hungry for success and that brilliant idea for a program that allows websites to code themselves isn't just going to code itself. So, after a long night of burning the midnight oil, sleeping at the office is a pretty common practice.
What's a little more uncommon is just straight up living at the office. Especially when said office isn't yours.
Like the founders of most young companies, Eric Simons started with an idea.
In a post on the website of ClassConnect, a business started by the 20-year-old entrepreneur, Simons noted that because students "learned better...using videos and websites," he could make education more engaging for students and more organized for teachers by giving "students the best possible content and...[letting] them work collaboratively using web tools."
The Chicago native moved to Silicon Valley soon after high school and quickly sunk all of his time, energy and money into ClassConnect, which realized his vision through the creation of easily sharable online lesson plans. He was accepted into the first class of Imagine K12, a tech incubator for companies working in education, at AOL's Palo Alto campus.
Entry into the four-month incubator came with $20,000 in venture capital. Simons was made great connections and learning a lot about the fast-paced world of tech start-ups.
There was only one problem: By the time the program finished, the money was gone, all of Simons's partners had gone back to college and the ClassConnect founder now suddenly had no place to live.
Simons weighed his options and, upon realizing his entry badge still worked, decided he would sneak back into the AOL offices and simply live there.
It's hard to blame Simons for wanting to spend virtually all his time inside of AOL's swank Silicon Valley digs. Designed by San Francisco's Studio O Plus A, it was recently named by Inc.com as one of the coolest offices in the country. (Full disclosure: AOL is The Huffington Post's parent company.)
More important to Simons than the complex's open floor plan and rustic, oriented stand board accents was that it contained everything he needed to survive and had enough non-AOL employees constantly flowing in and out that he'd likely escape detection.
"They had a gym there with showers," Simons told CNET, who originally broke the story of the young businessman's saga. "I'd take a shower after work. I was like, 'I could totally work here...They have food upstairs, they have every drink on tap. This would be a sweet place to live.'"
Simons managed to live out of the office for two months, storing all of his personal belongings in an on-campus gym locker. During his first month, he managed to only spend $30.
"The security guys would walk by and just assume I was working late--which, technically, I was," Simons explained to MSNBC. "They thought he's just working really hard and taking a nap before he goes back to work again."
Eventually one security guard got wise to Simons's scheme and woke the entrepreneur during an early-morning slumber. Simons was stripped of his security badge and forced to move out.
However, soon after leaving AOL, Simons secured $50,000 in funding from Ulu Ventures and venture capitalist Paul Sherer, some of which Simons used to start renting his own place in Palo Alto.
"Tenacity and commitment are key attributes of a great entrepreneur," Ulu Ventures' Clint Korver told Pulse2. "Eric has these in spades as demonstrated by his willingness to do whatever it takes to get his company off the ground."
AOL seemed to take the entire thing in stride and still allows Simons to use the building for meetings--although not so much for sleeping. "It was always our intention to facilitate entrepreneurialism in the Palo Alto office," senior vice president David Temkin told CNET. "We just didn't expect it to work so well."
Check out images of AOL's Palo Alto offices below:
AOL Palo Alto Offices
Popular in the Community