Warning: The imagery in here gets sexy. Consider yourself warned.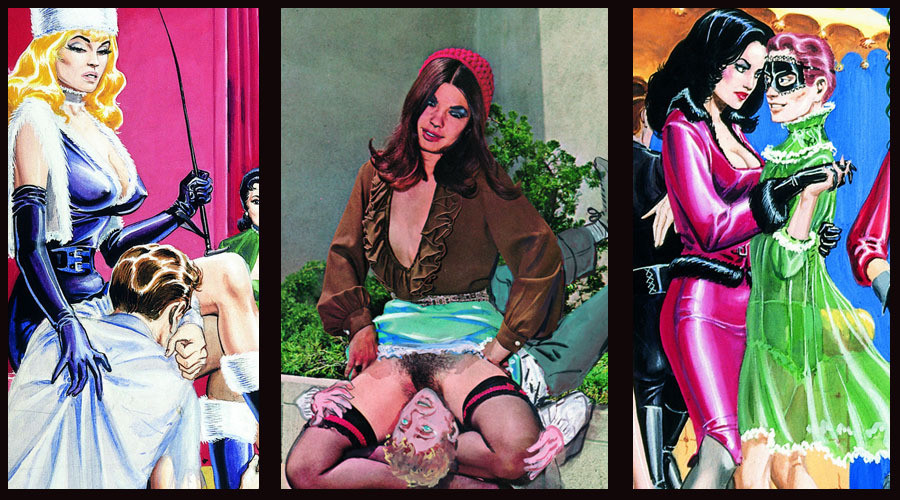 Red lips. Leather whips. Corsets and garter belts. High heeled boots and very long limbs. Though these erotic accoutrements may manifest themselves, for many of us, primarily in the realm of fantasy, they're all part of the everyday for fetish-happy artist Eric Stanton.
The comic artist and illustrator creates jam-packed NSFW images, where Amazonian babes tower over feeble men, unless, of course, they're being pleasured by them. The erotic visionary, all too overlooked in his time because of his sultry subject matter, is finally getting the attention he deserves. His work will accompany that of similarly lewd mind -- Elmer Batters -- in an exhibition titled "Bizarre Life," presented by Taschen Gallery in Los Angeles.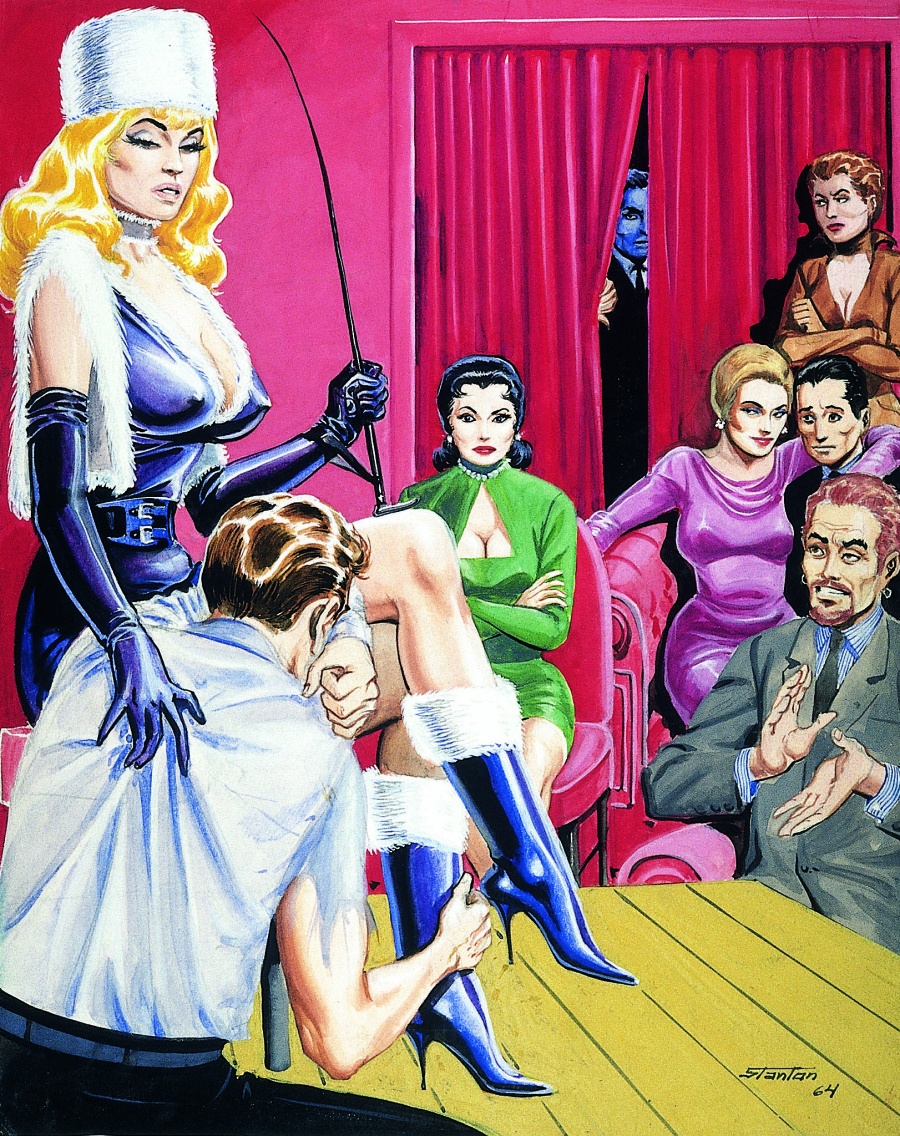 Stanton was born in Brooklyn in 1926 to a Russian mother and Italian father. He started drawing at age 12, and became fully immersed over the next five years while bedridden with three consecutive spells of pneumonia. From the start, he had an affinity for the ladies.
"I had nothing to do," Stanton told photographer Eric Kroll, who compiled a book on the artist in 1997. "I grabbed some comic books and did some tracings and things like that. That's how I started to learn and the first time I started drawing sexy girls, heroines, just for fun. I didn't show them to anybody but, even so, my stepfather told my mother: he mustn't be drawing these type of things. My mother said to him: let him draw what he wants."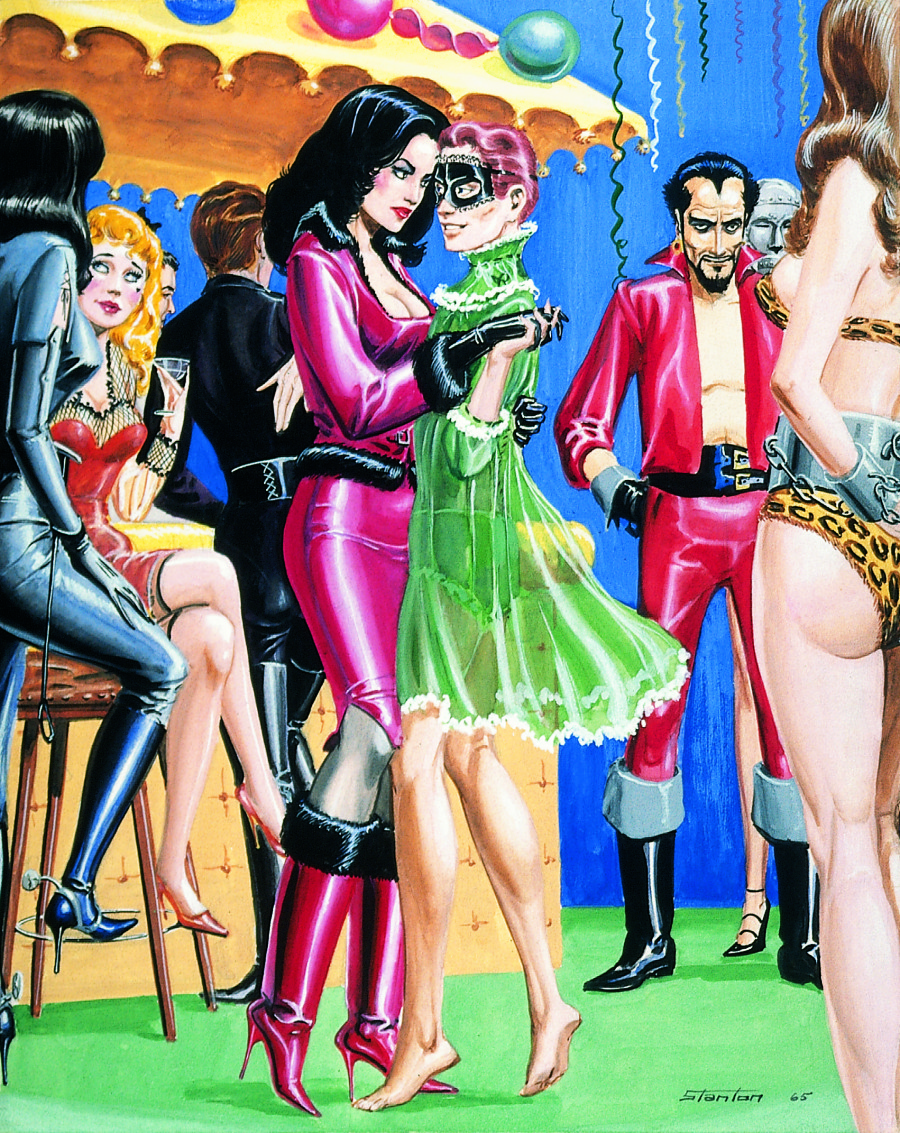 After stints serving in the army and working as a waiter, Stanton got a job in the comic business in 1948, working for newspaper strip cartoonist Boody Rogers. Soon after, he garnered a position under Irving Klaw, a New York publisher who focused in drawings of pin-up girls. Not surprisingly, in Klaw's eyes Stanton was a hit.
Klaw encouraged Stanton to toy with bondage and similar taboo indulgences in his work, and as cartoon censorship waned throughout the country, Stanton responded accordingly. His signature subject was the Amazonian woman, a voluptuous dominant figure who effortlessly tamed men into submission. Combining the pulpy eroticism of Tom of Finland with the feminine ideal of Robert Crumb, Stanton created a deliciously naughty cartoon world, where women ruled and men were grateful to be trampled on.
The dominant visualization of desire at the time, the pin-up girl was characterized by her sweet, girl-next-door demeanor and frisky-yet-never-explicit flirtatiousness, Stanton seriously turned up the heat. Sure, both pin-ups and Stanton's BDSM-tinted take on the genre cater toward male fantasy. But the latter imagery got men off by depicting women getting off, which, then, was a step in the right direction. Some see his work as an empowerment of female sexuality, others a caricature of female-domination; whichever side you choose, you must admit, Stanton's women call the shots.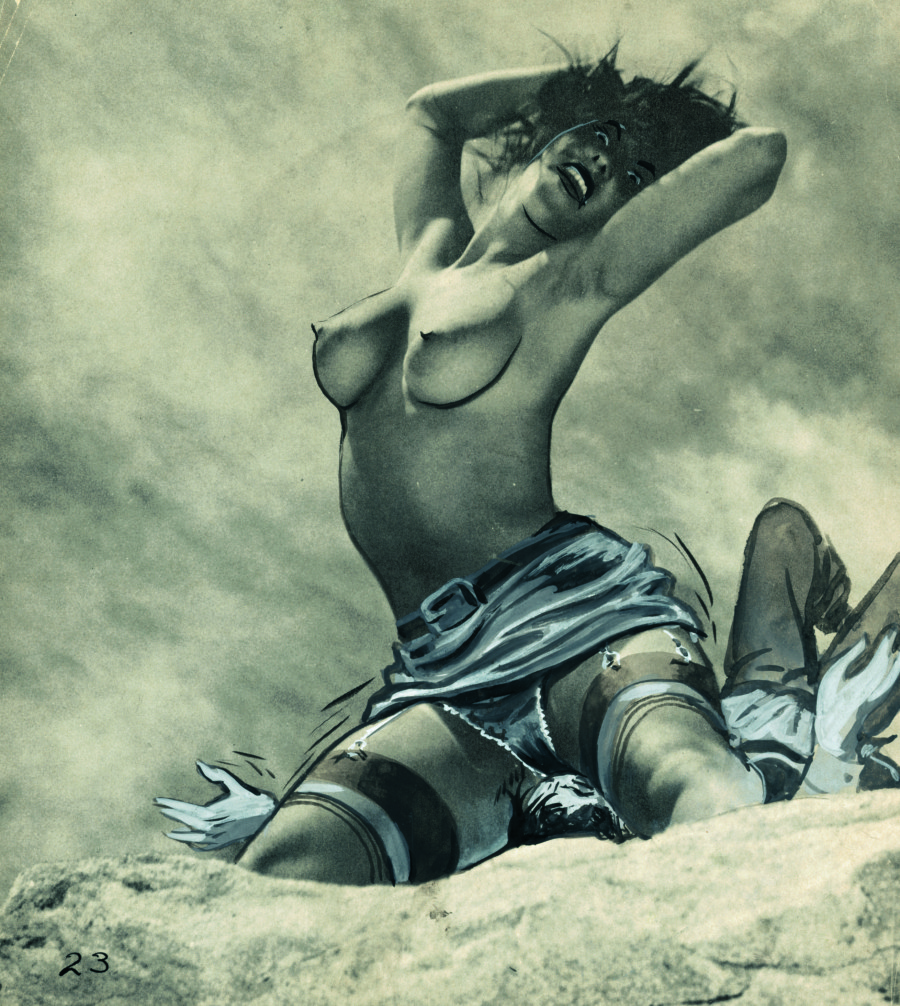 "I have always loved Amazons," Stanton told Dian Hanson for Taschen's The Dominant Wives and Other Stories. "The word itself is exciting. I've invented variations such as the Tame-azons who tame men. Being short and a little shy as a young man, I loved the idea of big, strong, aggressive women who would use their strength to wrestle me down."
Stanton's deliciously lurid depictions feature men and women scuffling and tussling, dancing and arguing and spanking and whipping and engaging in all kinds of action-packed pursuits. "Bisexuality? Masochism? Sadism? Bondage? Pissing? Name whatever you like, I have done it," Stanton said in an earlier interview. "Because they are all important to my readers."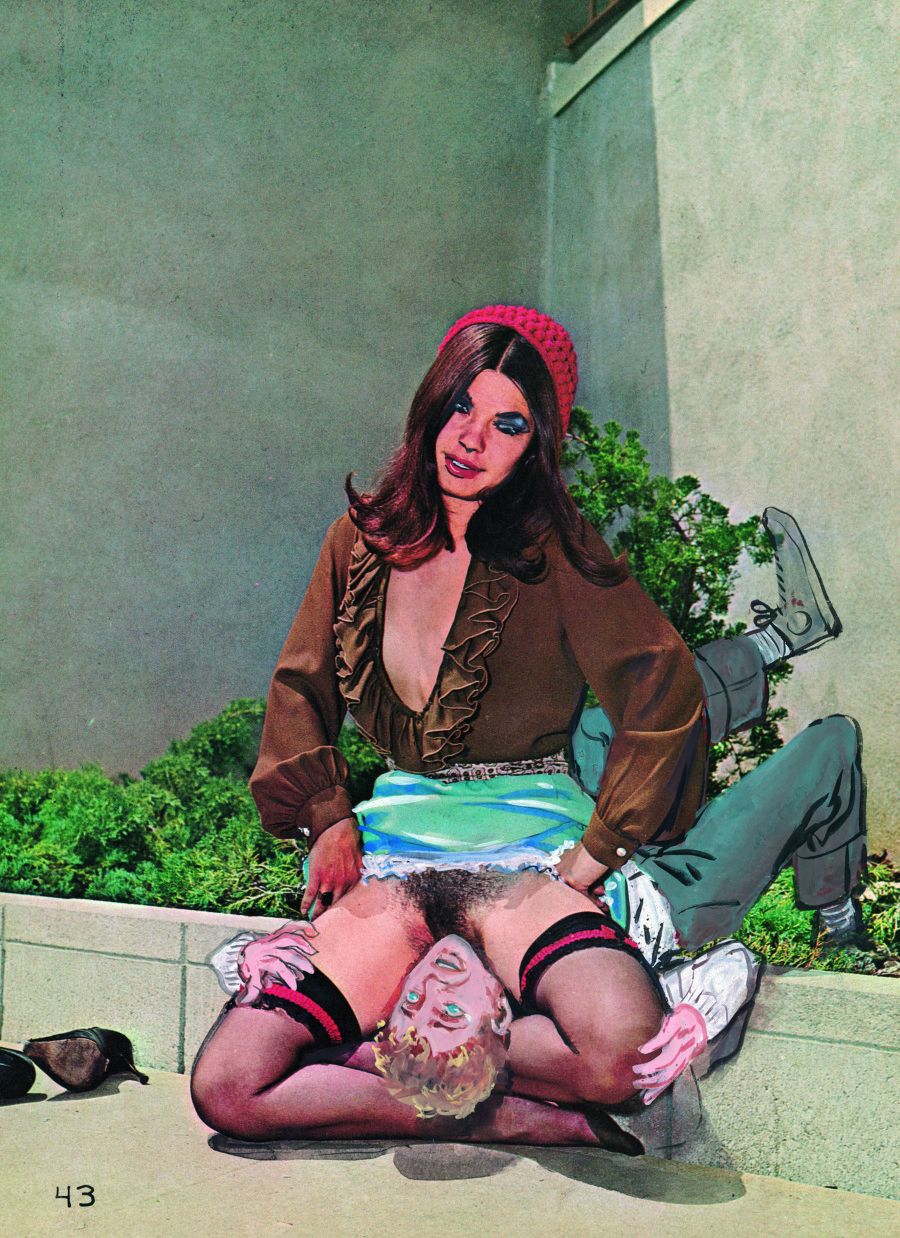 They also sometimes feature surprise appearances by Stanon's alter ego Sir D'Astardly, recognizable by his evil-looking goatee. Oftentimes, pain and pleasure are rendered as close kin, as a woman straddles a man's face with her crotch, in what could either be a form of oral sex or a new kind of headlock. The raunchy images prove Robert Crumb's famed words to be true: "The comics are where all the crazy subconscious stuff comes out."
In the 1970s Stanton's work rose in popularity, appearing on X-rated movie posters, stationary, and other commodity goods. His work wasn't fully recognized as "art" until 1984, when the first ever exhibition of his work went on view at New York's Danceteria. The artist passed away in 1999.
There was a time when Stanton's work would never have graced gallery walls. Thankfully, the time is over.
Popular in the Community