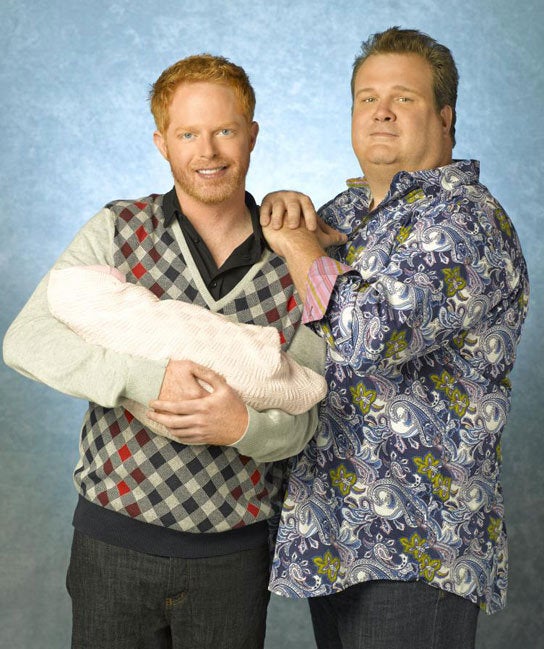 They are perhaps the most famous gay couple on television, winning Emmy's and ratings races. They're such good actors, in fact, that some people don't know that it's all an act -- for one of them at least.
The cast of "Modern Family" recently guested on "Inside the Actors Studio," telling stories and trading laughs with the venerable James Lipton. One most interesting phrase that came up was "gay for pay," which is how Jesse Tyler Ferguson describes his Emmy-winning on-screen husband, Eric Stonestreet.
"He's straight in real life, and they pay him X amount of dollars to be gay! And wouldn't anybody?"
As for Ferguson -- he's still a great actor, but there's less faking going on. "Like I said before, I was locking myself in my bedroom, playing the soundtrack of 'Les Miserables,' so..." he answered when asked if he was ever in the closet.
WATCH
:
Popular in the Community