Eric Trump attempted to spin a presidential poll in his father's favor on Tuesday, but many Twitter users refused to go along with him.
The poll also suggested that Trump remains popular with 88 percent of Republicans.
However, that doesn't tell the whole story. Despite a slight increase, Trump's approval rating is still only 45 percent, among the lowest of any recent U.S. president at this point in his first term.
Meanwhile, 52 percent of Americans said they disapprove of the job Trump is doing, but Eric Trump didn't mention that detail.
Twitter users noticed and let the presidential son know they weren't fooled.
But not everyone was so in-your-face to the president's son. One even offered a participant trophy of sorts.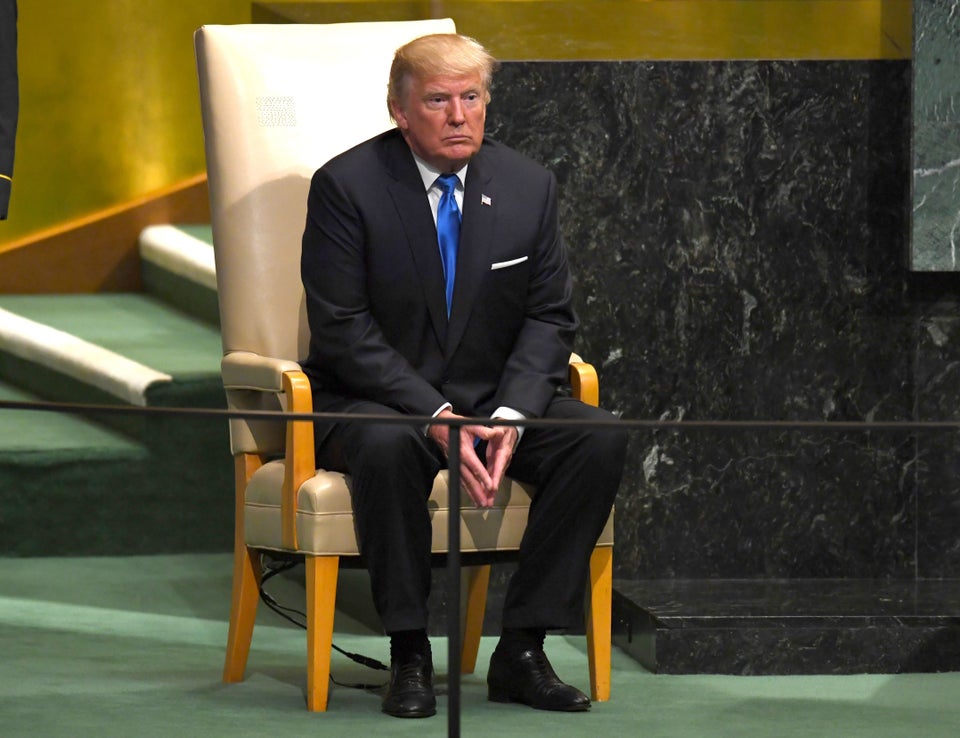 Trump's U.N. Speech Photos Are Like A Bottomless Pot Of Gold
Popular in the Community