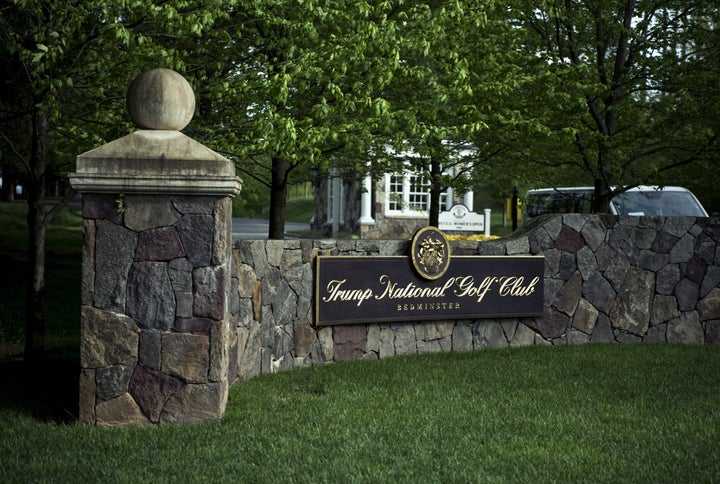 Eric Trump is denying a claim that he once told sports writer James Dodson that Russians provided Trump golf courses with "all the funding we need."
In an interview with a Boston public radio station late last week, Dodson said Trump had told him as much about three years ago. Trump told The New York Post on Sunday that Dodson's report was "garbage" and "categorically untrue."
"We own our courses free and clear," he told the publication. "We have zero ties to Russian investors."
Dodson, who has co-authored several books, including Arnold Palmer's biography, said during his radio interview that he was invited in 2014 to the Trump National Golf Club in Charlotte, North Carolina.
He said the plan was for him to meet and play golf with both Donald and Eric Trump. But because the weather was threatening, Dodson said he first encountered the now-president inside the clubhouse as he was boasting to members about the "greatest club in North Carolina."
Dodson recalled that Trump "just sort of tossed off that he had access to $100 million" when the sports writer asked him how he paid for his various golf properties.
Dodson said he then climbed into a golf cart with Eric Trump, and asked again about financing golf courses when banks seemed reluctant to invest in them.
He says Eric responded: "Well, we don't rely on American banks. We have all the funding we need out of Russia. ... We've got some guys that really, really love golf, and they're really invested in our programs. We just go there all the time."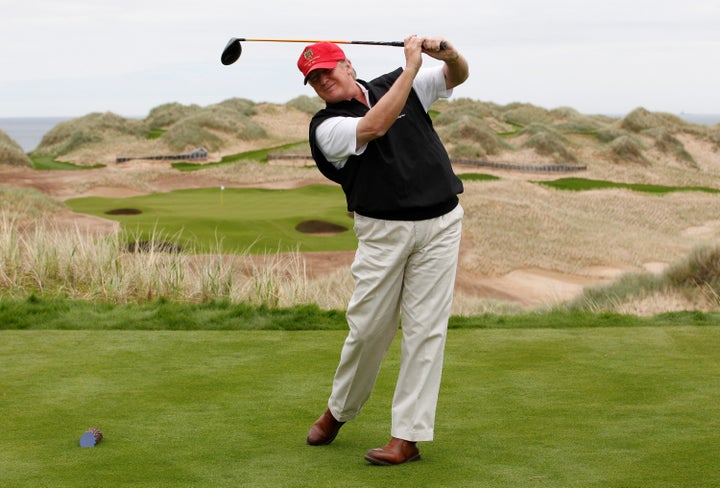 Eric Trump dismissed Dodson's interview as a "recollection from some guy three years ago through a third person." It's not clear who he meant by a third person.
Little is known about Donald Trump's finances because he hasn't released his tax information.
However, The Washington Post reported last year that in 2006, Trump partners sold condos in a tower he built in Panama to Russian investors. And according to records from 2008, Trump sold a mansion in Palm Beach, Florida, to Russian oligarch Dmitry Rybolovlev for nearly $100 million. Trump had reportedly bought the property for less than half that amount four years earlier.
A travel industry publication reported in 2008 that Donald Trump Jr. said at a real estate conference that "Russians make up a pretty disproportionate cross-section of a lot of our assets. We see a lot of money pouring in from Russia."
CORRECTION: Due to an editing error, a previous version of this story misstated how much Trump spent on the property he sold to Rybolovlev. He sold it for twice the amount he paid, not half.
Before You Go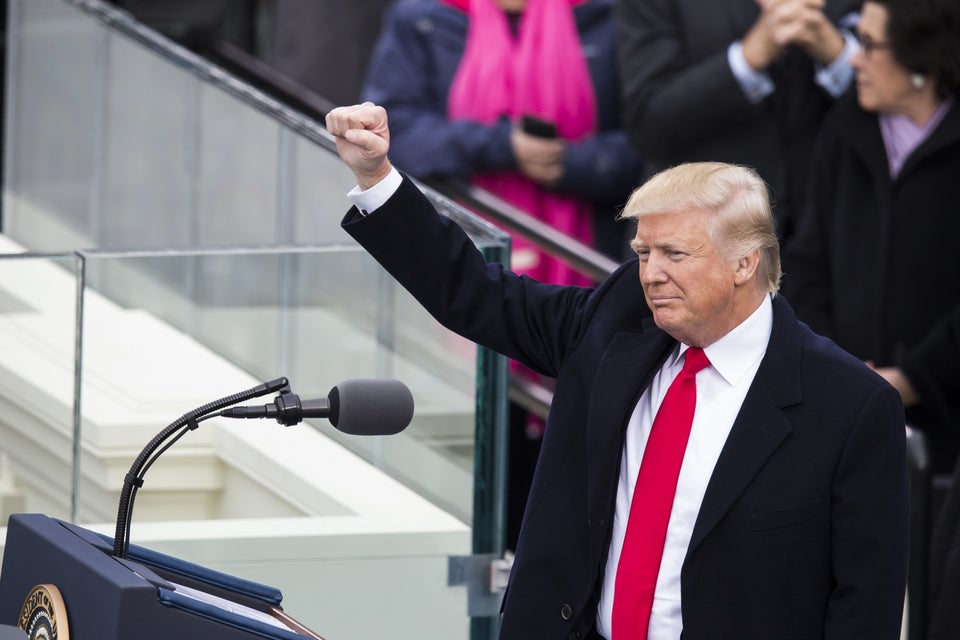 Best Photos From Trump's First 100 Days
Popular in the Community