Eric Trump must not be too familiar with his father's Twitter feed.
In an interview with Ireland's Independent newspaper, the son of President Donald Trump blasted people who are mean on Twitter:
Eric Trump also complained that politics is "mean."
"Politics is a mean game," Trump told the Independent. "I always said real estate is the most cut-throat industry in the world ― but it is nothing compared to some of these politicians."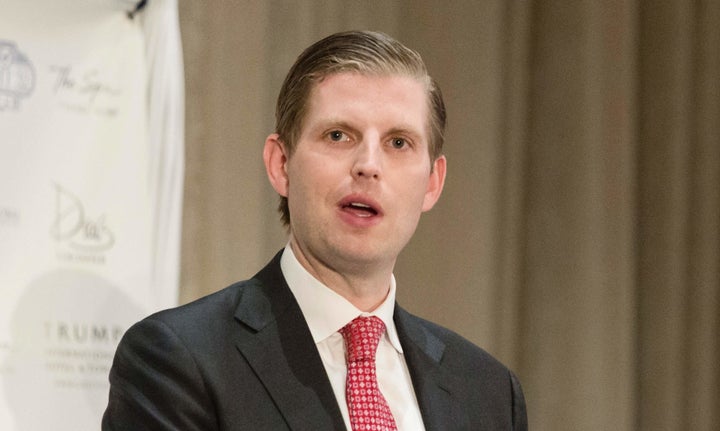 Eric Trump isn't the only member of the first family to express a thin awareness of Donald Trump's persona on social media.