Eric Yahnker always goes for the joke. The California artist's newest exhibition, entitled "Ebony and Benghazi," roasts the American way with no reservations, taking down everyone from Hillary Clinton to Willow Smith along the way.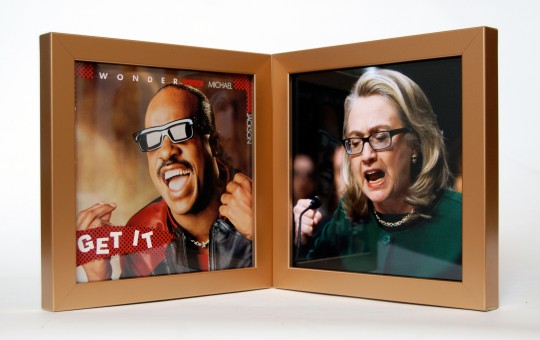 The exhibition's title plays off Paul McCartney and Stevie Wonder's 1982 feel-good ballad "Ebony and Ivory," a syrupy ode to togetherness although founded upon difference. Yahnker's satirical diptych features side-by-side photos of Stevie Wonder and Hillary Clinton, both visions of intensity with clenched fists and parallel shades. The piece alludes to America's obsession with partisanship, particularly in regard to the heated choice between Barack Obama and Hillary Clinton, and the fierce opinions that accompany either side.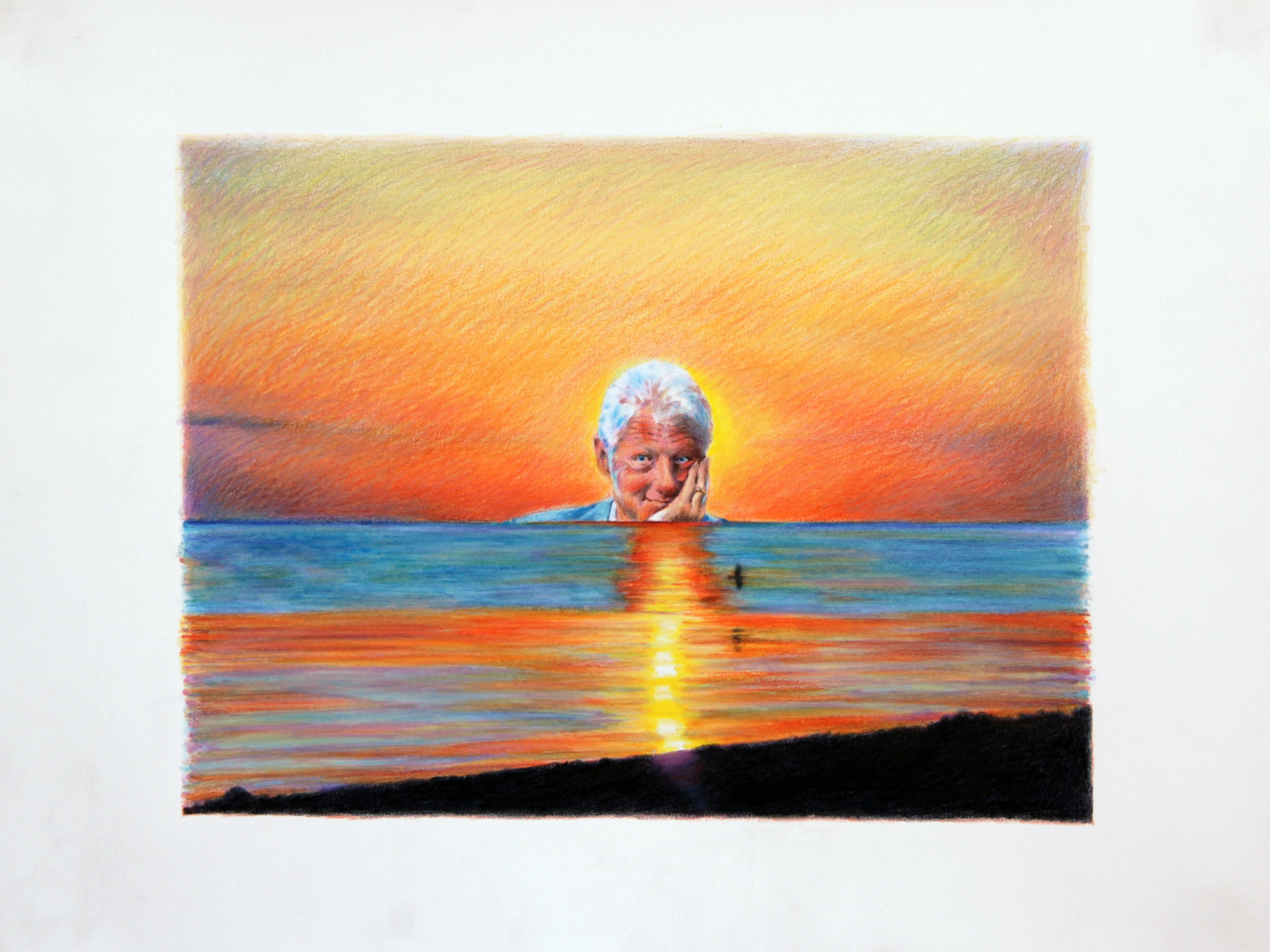 Yahnker explores the ways we Americans hold choice, binaries and polarity so dear. Although many of the decisions U.S. citizens make are dead-ends with regard to active change, they hold on to them with a fierce devotion nonetheless. Ambach & Rice gallery describes this phenomenon as the "futile, but necessary cycle that allows bored Americans to feel a sense of moral vigilance and nationalism amidst perceived threats in a post-9/11 era." Yahnker suggests that fruitless expressions of political passion are what "patriots" do best, whether through self-righteous tweets or huffy Facebook statuses.
Yahnker pushes this idea further with his commentary on gender. In "Woolly Woman," Yahnker presents a gender-bending Wonder Woman, whose babely physique is covered in body hair. Similarly jarring is "Jugs of Steel A Cold Day In Hell," which delivers Superman bearing two large (and braless) breasts.
Whether crafting a glorious Bill Clinton, a cheese-tastic sunset, or a passionate "king of the world" style embrace between Moses and Titanic's Jack Dawson, Yahnker knows how to create an image that stings. Angelenos, this is not an exhibit to be missed: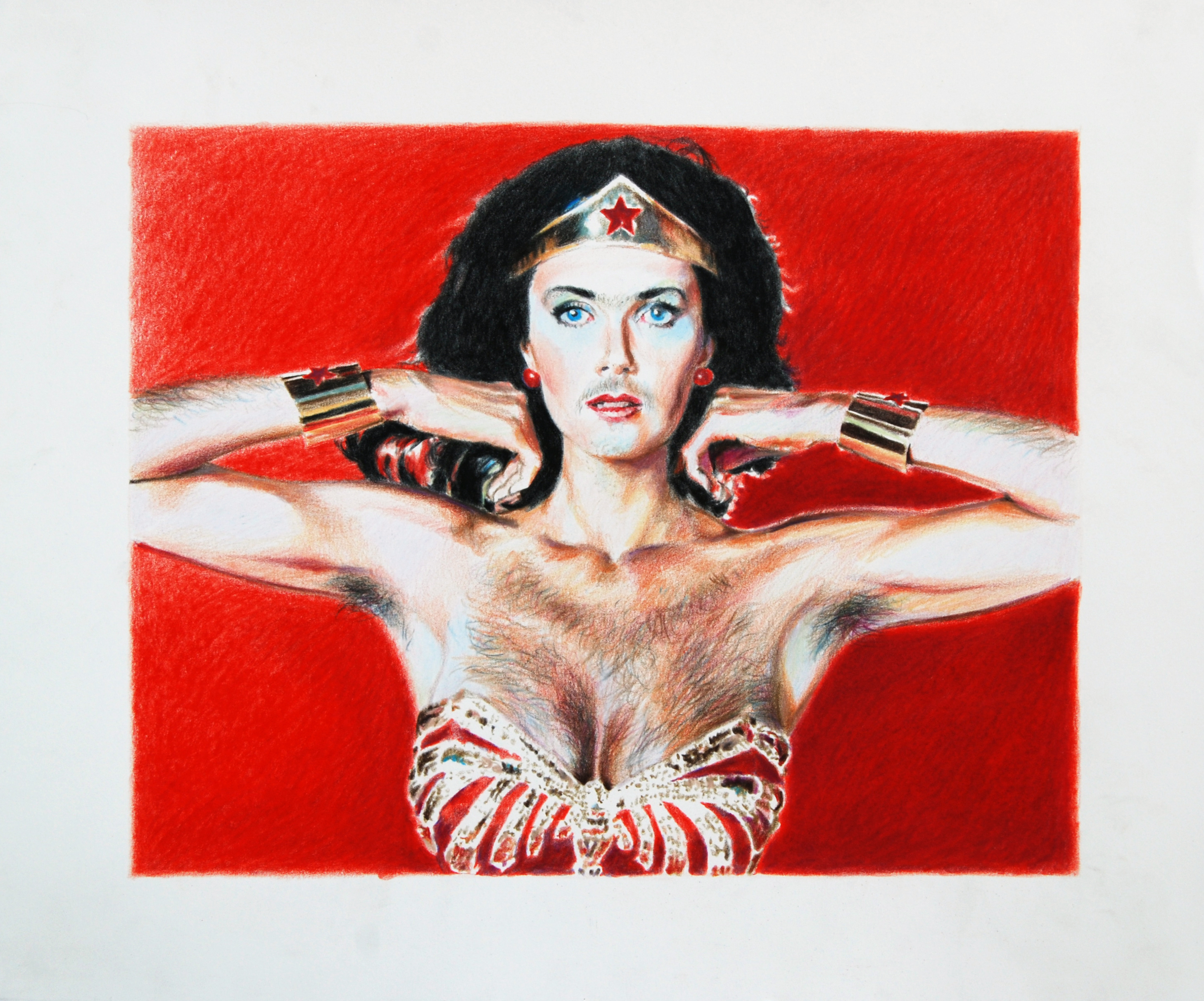 Woolly Woman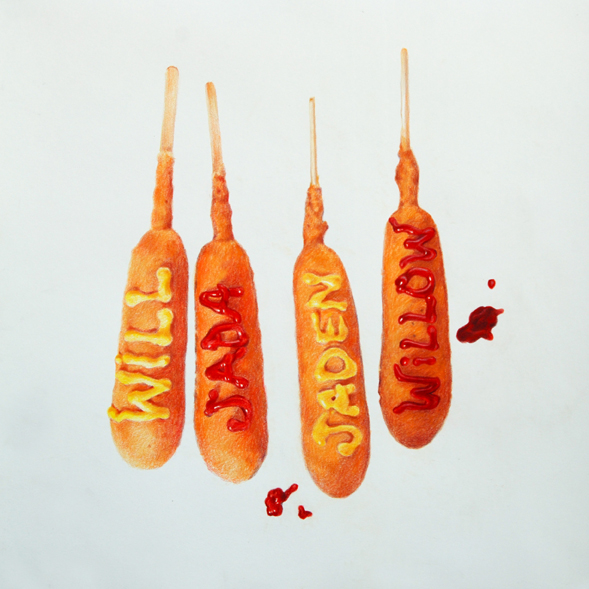 Da Smiffs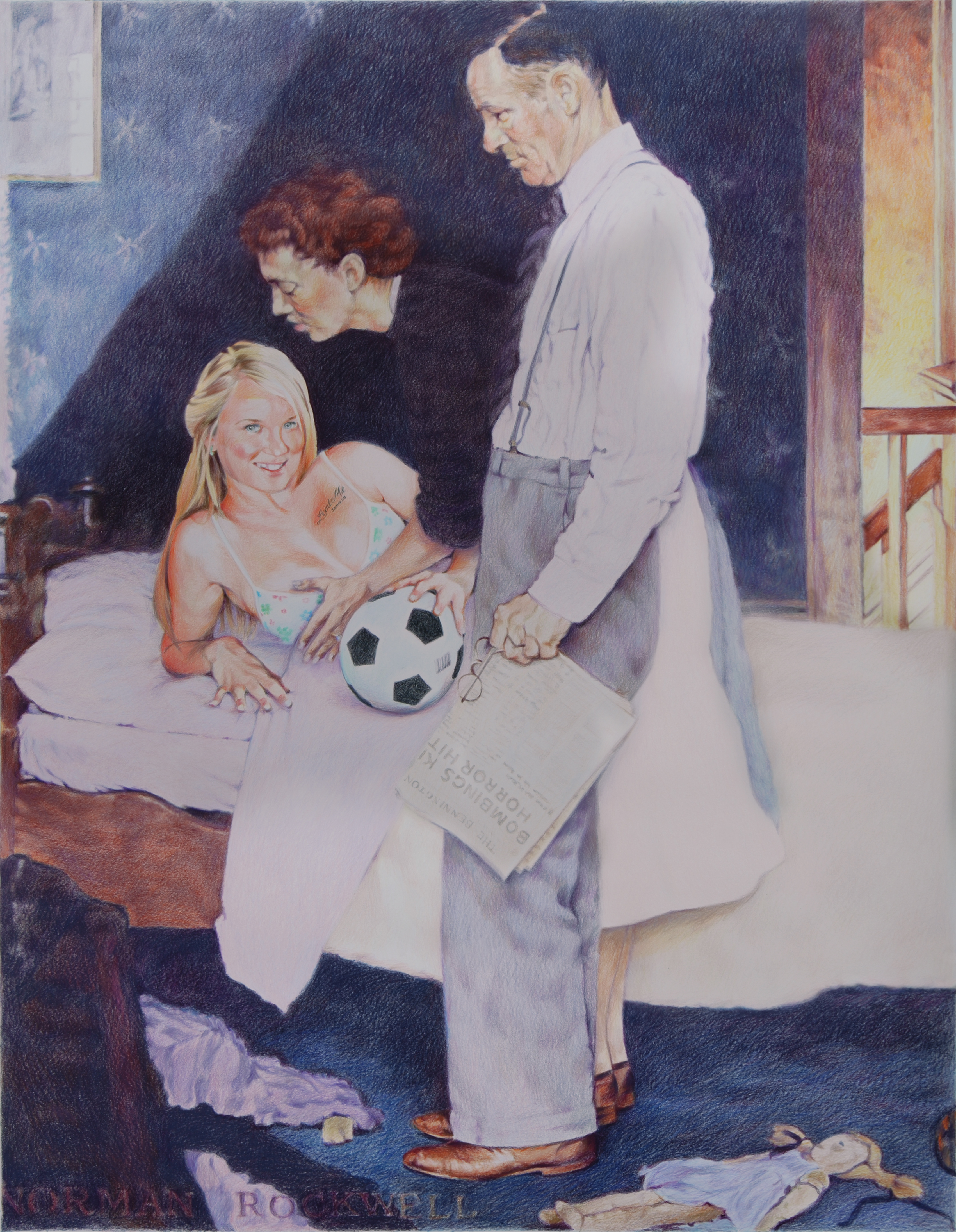 Freedom From Fear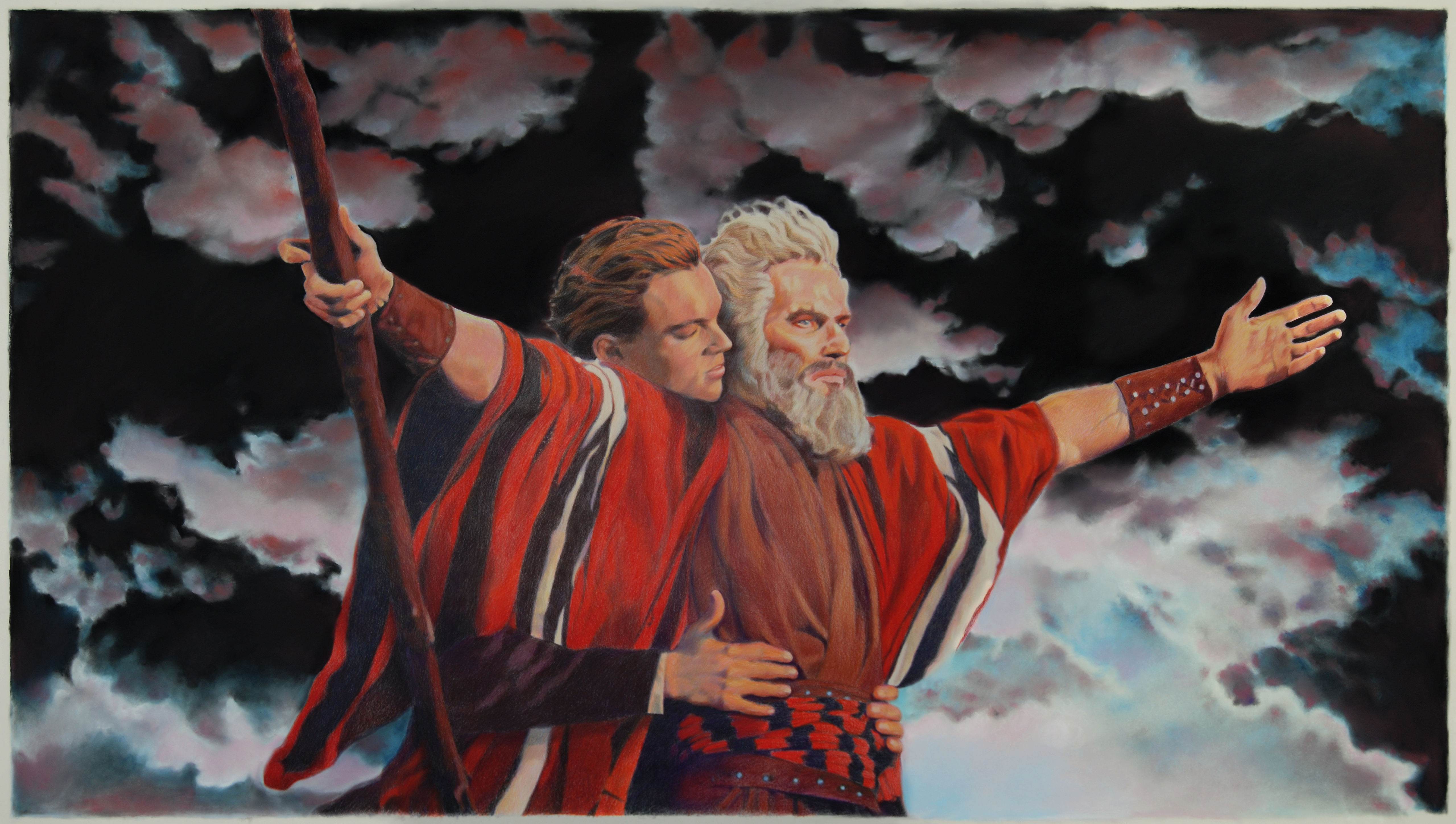 Kings of the World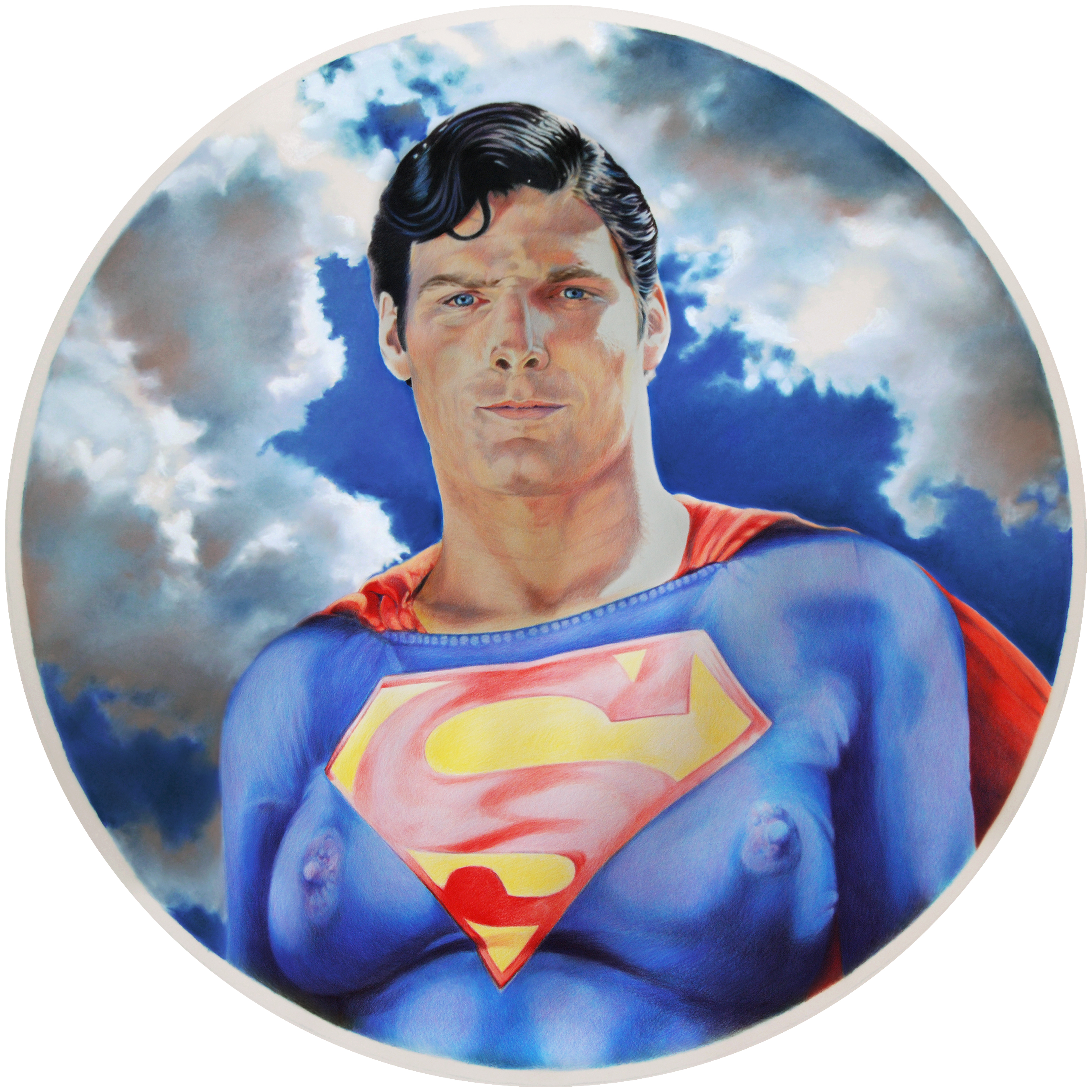 Jugs of Steel A Cold Day In Hell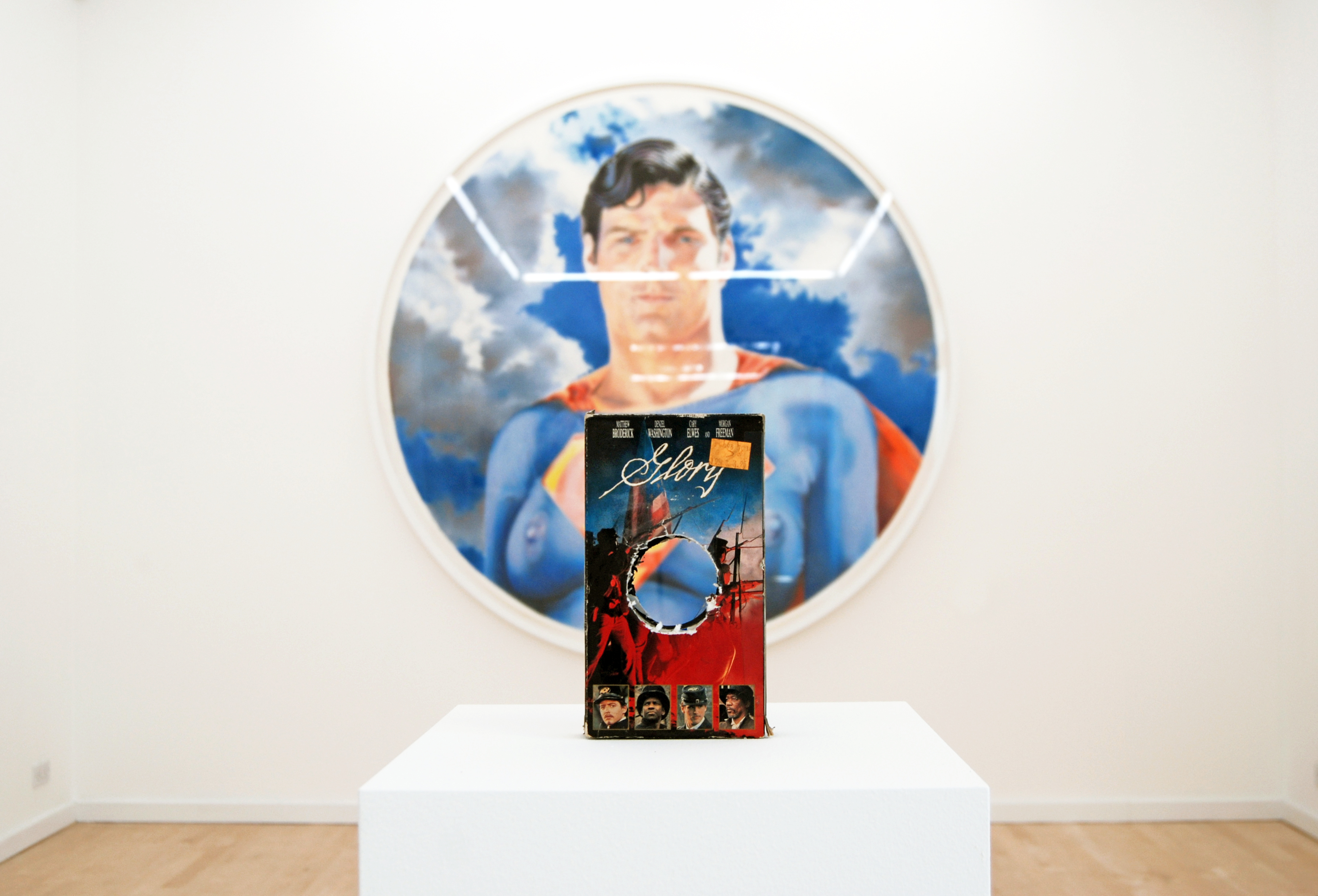 Installation shot, Jugs of Steel A Cold Day In Hell
Calling all HuffPost superfans!
Sign up for membership to become a founding member and help shape HuffPost's next chapter