A Pennsylvania wife, mother of three, and former teacher is accused of having sex with a teenage student.
Erica Ann Ginnetti, a 33-year-old Lower Moreland High School math teacher, was suspended and turned herself in Friday after allegations that she was having a sexual relationship with a 17-year-old male student, according to NBC Philadelphia.
Authorities said the relationship began in May of last year. Ginnetti allegedly approached the boy during the high school prom, asking him if he would like to work out at her gym with her.
Delco Times reported that Ginnetti allegedly sent explicit text messages and videos to the teen. Photos included pictures of the accused wearing only a bikini, underwear or a thong, along with a video that showed her undressing in a "sexually charged manner," according to court documents.
In July, the relationship progressed to sex. Ginnetti and the student allegedly met at a coffee shop before the teacher drove him to an industrial park. There, the two allegedly had sex in her car.
Ginnetti dropped the boy back off at his house and asked him not to tell anyone, according to an arrest affidavit.
Investigators were first tipped off by a caller to Child Line, a statewide hotline to report suspected child abuse.
According to the caller, students at the school had been talking about the explicit photos and videos.
Ginnetti seen dancing at a Lower Moreland High School function.
Prior to her suspension, Ginnetti taught AP Calculus, AP Statistics, Calculus and Honors Algebra. She has now been removed from the school's website.
Ginnetti has three children, ages 8, 11, and 14.
School district Superintendent Marykay Feeley said the school is taking steps to end her employment permanently.
"We are now moving swiftly to terminate her employment and will take all steps necessary to ensure the teacher does not teach again," Feeley said.
Ginnetti was arraigned Friday morning on 13 counts, according to court papers. Her charges include sexual assault of a student, disseminating obscene materials to a minor, and corruption of minors. She was released after posting $50,000 bail.
The former teacher had a GPS monitoring device placed on her, and is not allowed to have any contact with children other than her own.
Her next court date is scheduled for Feb. 14, Valentine's Day.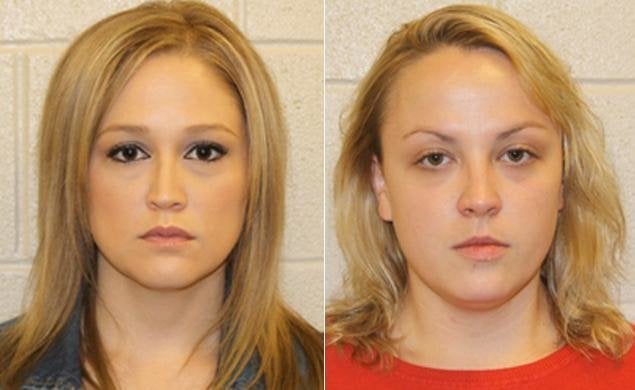 Teacher-Student Sex Abuse Cases
Popular in the Community