A Florida woman is suing United Airlines over injuries as well as damage to her wheelchair in what she calls "a flight from hell."
Erica Fulton of Largo has a degenerative disease that requires the use of a wheelchair.
Last September, she was at Bush Airport in Houston on the way to visit her son in Austin when two contract workers for United offered to help her transfer from the wheelchair into her seat in first class.
Fulton told WFLA TV that one of them kept telling her, "Trust me, I've got you."
"I fell over this way. And all of my weight landed on my shoulder, right on the corner of my shoulder, hit just under the window of the airplane," she said. "The pain was excruciating. I had tears rolling down my face. I'm huddled on the floor."
Things got worse when her plane landed in Austin.
"I hardly recognized it," she told the station.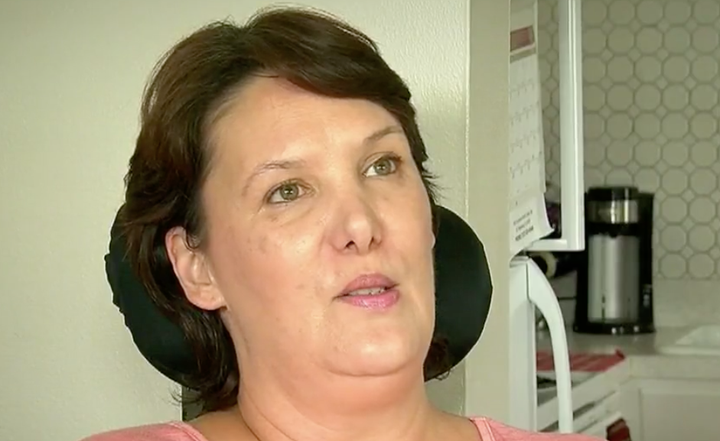 United has paid for the wheelchair to be repaired. In a statement to KPRC, the airline said, "We sincerely apologize to Ms. Fulton for her experience while traveling with us and have covered the cost of the repair to the wheelchair."
However, in a lawsuit filed in November, Fulton said she "sustained serious and permanent injuries" from the fall.
Despite surgery, she says she no longer has control of one arm.
"When you lose use of your legs you need your arms," she told KPRC. "[United Airlines] never returned any of my calls and left me no recourse but to hire an attorney."
Fulton said as a result of her injuries, she's racked up nearly $200,000 in medical bills.
She's suing United and the company that hired the man who dropped her because she believes they should pay for her medical care.
Fulton's attorney, Jonathan C.C. Day, said her case is a travel horror story unlike any he's ever heard previously.
HuffPost reached out to United, which did not immediately respond to a request for comment.
Related
Popular in the Community