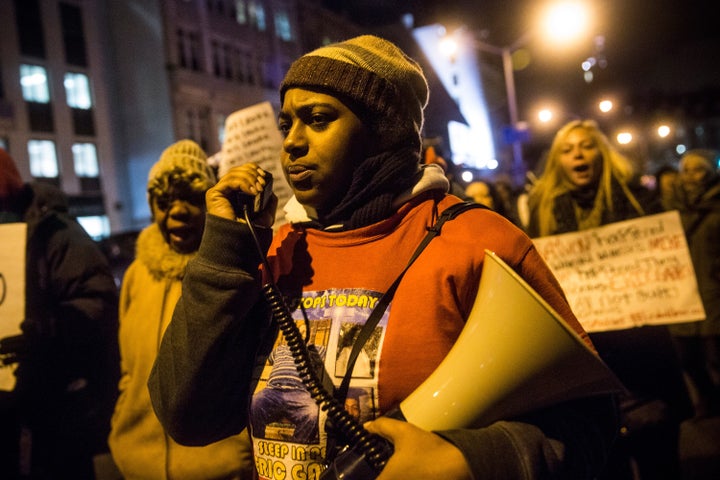 Presidential candidate Bernie Sanders' latest ad stars civil rights activist Erica Garner, whose father was put in a police chokehold in 2014 and died.
Garner, who endorsed Sanders in January, argues in the ad released on YouTube Thursday that the independent Vermont senator is the Democratic contender most capable of reforming a racially biased criminal justice system.
"I believe Bernie Sanders is a protester," Garner says. "He's not scared to go up against the criminal justice system. He's not scared."
"And that's why I'm for Bernie," Garner concludes in the nearly four-minute video titled "It's Not Over."
The ad, narrated entirely by Garner, gets its title from an anecdote Garner recounts sharing with her 6-year-old daughter Alyssa. Garner told Alyssa the story of Rosa Parks' refusal to get out of her seat at the front of the bus for a white person.
"'But those are in the old days, right Mommy?'" Garner recalls her daughter asking. "And I had to explain to her that it's not really over."
The video continues with images of Garner caring for Alyssa and protesting the death of her father, Eric Garner, as she explains the pain of her father's loss and her efforts to change a system in which law enforcement has the power to take black lives frivolously.
Sanders is absent until the second half of the ad, when he appears in clips that show him uttering condemnations of an institutionally racist criminal justice system.
"It is not acceptable to me that we have seen young black men walk down streets in this country, be beaten and be killed unjustly," Sanders is shown saying.
NBC News reported that the Sanders campaign has purchased national cable airtime for a two-minute version of the ad, but that several cable networks refused to air the full-length video.
The ad comes as Sanders and Hillary Clinton fight for Democratic primary wins in states such as South Carolina, where receiving a large share of the African-American vote is crucial to victory.
Clinton has enjoyed greater popularity among African-American voters, including black elected officials, up to this point. The Congressional Black Caucus political action committee endorsed the former secretary of state on Thursday.
Also on Thursday, Rep. John Lewis (D-Ga.), a civil rights hero who has endorsed Clinton, publicly questioned Sanders' civil rights movement bona fides.
Meanwhile, Sanders picked up an endorsement this week from award-winning artist and civil rights movement veteran Harry Belafonte. And last week, former NAACP President Ben Jealous endorsed Sanders. Prominent author Ta-Nehisi Coates has also said that in spite of his vocal criticism of the democratic socialist, he plans to vote for Sanders.
CORRECTION: An earlier version of this article stated that cable networks had refused to air the Sanders campaign ad altogether.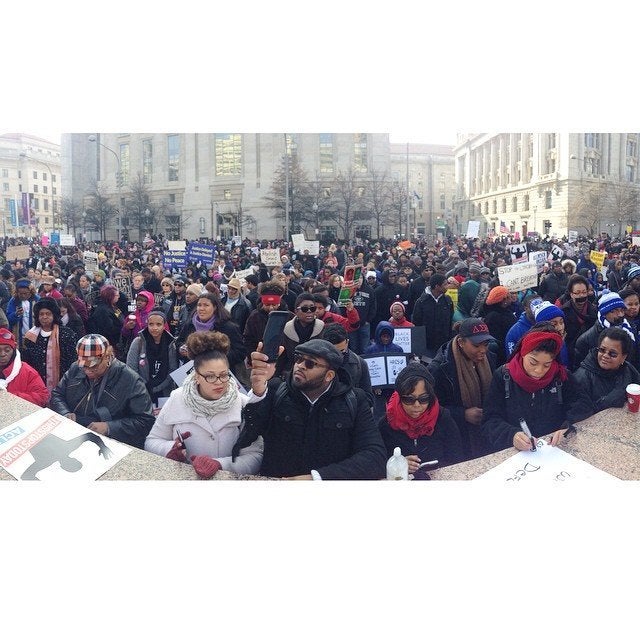 Powerful Black Lives Matter March In Washington
Popular in the Community