A Texas woman faces assault charges after allegedly beating her teenage son with an electrical cord after catching him in "a homosexual act" with her male cousin.
CBSDFW reports that Erica Moore of Forest Hill, Texas, began "whooping" her son with the cord after finding her 18-year-old cousin performing oral sex on him in a bedroom.
"When I walked in I saw my son, it was just disgusting to me, the way he was looking and my cousin was looking, and my cousin immediately ran out the door," she is quoted as saying. "So that was my reaction because it disgusted me."
Despite the fact that the act was determined by officials to have been consensual, Moore added, "They were committing a homosexual act in my house and we are totally against that."
She now faces charges of assault with bodily injury to a family member, and could face prison time if convicted, according to the report.
In other Texas-related news, a local gay couple had their backyard fence vandalized with a homophobic slur after news broke they were rejected from a wedding venue. Neighbors and volunteers quickly pitched in to help the couple re-paint their fence and cover up the epithet on the fence, according to reports.
Sixteen-year-old Felicia Rivera said yearbook staff at Brennan High School decided to take out a picture that would have showed Rivera cuddling with her girlfriend Lialani Hernandez, 17, when they realized both teens were girls, according to the San Antonio Express-News.
Before You Go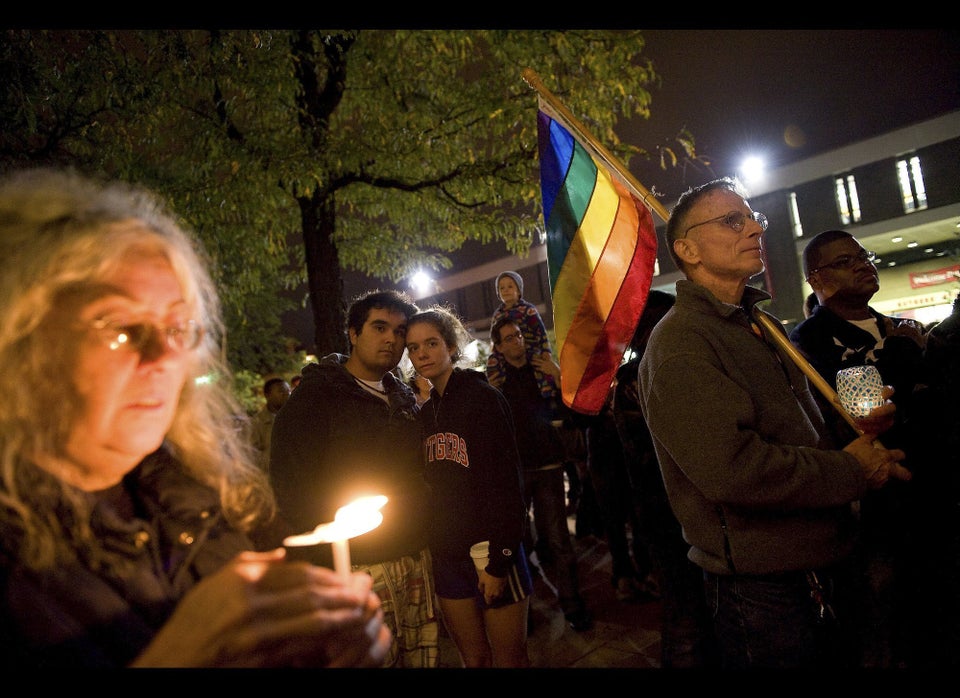 LGBT Bullying Reports & Videos
Popular in the Community