This is part of the Startup Mentor Series -- featuring founders and successful entrepreneurs who share their advice in building successful businesses.

With over 27 million small businesses in the United States, only one out of ten usually succeed. Most businesses fail within the first three years of operations.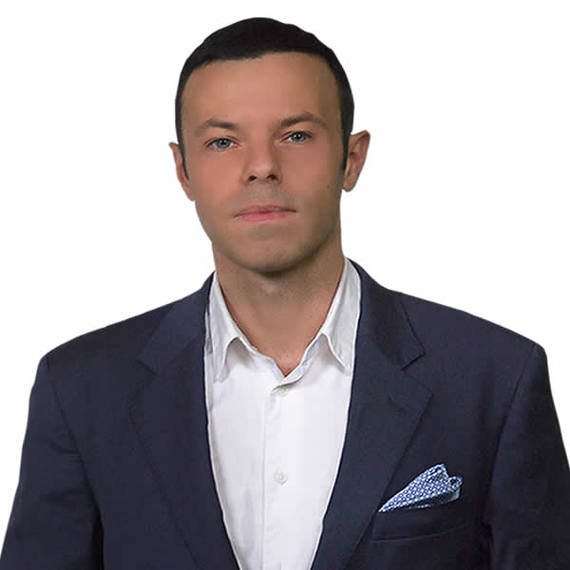 Image Credit: Erick Bulatowicz, Founder & CEO at GRAVITY 8
Usually the lack of knowledge is one of the various reasons why a startup fails. While many startup companies work hard to create the perfect product, website, and mobile app, they tend to lose focus on what's more important: execution and thorough research of their market. In an interview with Erick Bulatowicz, Founder & CEO at GRAVITY 8 and Virgin Business Mentor shared some of the ways on how to avoid those common startup mistakes.
Bulatowicz conquered a lot of challenges with his own startup. He feared failures like everybody else. But in any kind of startup, learning from previous failures is essential in the success most startups enjoy. In fact, a survey among successful small entrepreneurs revealed that 40 percent believe having at least one failure was "extremely important". Meanwhile, another survey revealed that 98 percent of successful small business owners feel potential entrepreneurs are held back by a fear of trying and failing. It only goes to show that successful entrepreneurs understand failure is part of the journey. "More you fail, more you learn," the awardee of Entrepreneurs Award 2012 shared.
Besides the fear of failure, Bulatowicz was challenged to find a mentor who can guide him through his journey. He emphasized the importance of having a mentor who will show you the right path through your journey. But what if you're in a wrong company? He said it's either you'll be in a wrong team or no team at all. "Focus on picking the right people with passion and expertise in start-up vision," Bulatowicz said.
These challenges helped a lot in his journey. It gave him enough knowledge not to make those mistakes again and help people on their startup journey. "Focus on creating more value for people and look at outcome of everyday activity. Think how to be productive, not busy," he said. He also shared to use that successful startup businesses think about productive action everyday. They think about how to create better outcome and avoid time-consuming activities.
Bulatowicz believes that the right team of people who can work together and fit the founder's vision is one of the criteria investors look for before investing on startup. This right team includes people with passion in their eyes. "There are many hardships during startup journey and passion will give extra fuel when the time gets tough," Bulatowicz shared. When it comes to market research, he said proof of concept matters. It should include how large the competition is and what's the long-term vision. Research is essential to find out if people will be interested to buy your product or service.
Bulatowicz told me that successful startups think about creating value for people and focus on execution. "Focus on progress not perfection," he said. By that, he means we should not be afraid to make a call or send email and ask for advice. Besides finding a mentor, accepting failure as part of success, he also gave us his best words of wisdom before he leaves.
"Don't be afraid to ask people for advice and focus on progress not perfection."
REAL LIFE. REAL NEWS. REAL VOICES.
Help us tell more of the stories that matter from voices that too often remain unheard.