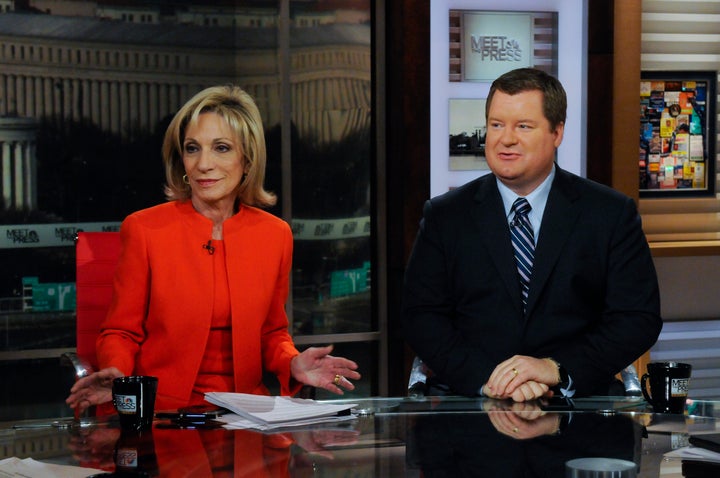 Is Erick Erickson the conservative movement's Sandor Clegane?
GOP insiders kept Erickson close even when he directed his scorn in their direction, not unlike the royal family's treatment of Clegane in "Game of Thrones," and Republican leaders regularly consulted with the talk radio host and former RedState.com editor-in-chief. "A lot of times [Erickson's] articles actually steer the direction of members of Congress as we're making decisions in Washington, D.C.," RNC Chairman Reince Priebus told The Atlantic's Molly Ball in a January 2015 profile.
But just as one self-involved, power-hungry child of wealth prompted Clegane to abandon the establishment for a less ethically muddled existence, Donald Trump, himself a self-involved, power-hungry child of wealth, has led Erickson to forgo his provocative brand of political commentary for a principled -- and potentially isolating -- opposition to Trump's presidential campaign. While an increasing chorus of conservative lawmakers and pundits have abandoned the #NeverTrump movement, Erickson remains definitely opposed to the real estate mogul -- an especially eyebrow-raising development considering how nicely Trump's approach to media meshes with Erickson's.
"I have met the proverbial bridge too far with Donald Trump," the 41-year-old Erickson announced in a Saturday column on his news and commentary site, The Resurgent, "and I am ashamed and horrified at friends of mine and party leaders who will look the other way to justify Donald Trump."
"Damn the GOP for its unwillingness to speak up on this," he wrote of Trump's racist remarks about U.S. District Judge Gonzalo Curiel. "The leaders of the party, confronted by Todd Akin, abandoned ship for his stupid statements on rape and abortion. But the Party of Lincoln intends to circle the wagons around a racist."
Erickson's disgust with Trump is nothing new, and dates back to August, when Erickson rescinded Trump's invitation to RedState's annual conference in Atlanta, citing comments the candidate made attributing Fox News host Megyn Kelly's debate-hosting abilities to her menstrual cycle.
"While Mr. Trump resonates with a lot of people with his bluntness, including me to a degree, there are just real lines of decency a person running for President should not cross," he wrote at the time. "I just don't want someone on stage who gets a hostile question from a lady and his first inclination is to imply it was hormonal."
Erickson's criticisms of Trump have only become more pointed since their initial split.
"[The GOP] will not deserve my support and will not get it if it chooses to nominate a pro-abortion liberal masquerading as a conservative, who preys on nationalistic, tribal tendencies and has an army of white supremacists online as his loudest cheerleaders," he wrote this February. That same month, Erickson published a post titled, "Donald Trump: Just Another Fascist With An Enemies List," criticizing Trump's public denunciation of individuals who cross him.
"What good does it profit a party to win the White House and lose its soul?" Erickson wrote in a post published on The Resurgent on Monday morning. "Because the odds are the party will not win the White House and will forfeit future victories as it sees Hispanic voters, black voters, and a solid number of evangelicals flee the party of racists."
Erickson did not respond to The Huffington Post's request for a comment.
Erickson's increasing hard line against Trump and the candidate's rhetoric mirrors his own mellowing. His recent posts on The Resurgent, which he founded in January, are far less provocative than the work and statements that helped fuel his rise to prominence earlier this decade. To really drive the Clegane analogy into the ground, Erickson's anti-Trump work has provided him his own pastoral escape where he can ponder the nature of good and evil.
Indeed, only two years before Erickson rescinded his invitation to Trump over his comments about Kelly, the Fox News host upbraided Erickson for his criticism of working women. "What makes you dominant and me submissive, and who died and made you scientist-in-chief?" Kelly asked Erickson on air.
Erickson even threw in his lot for conservative columnist David French, the #NeverTrump candidate proposed by Weekly Standard editor Bill Kristol, cementing his new status of (sometimes) restrained and principled crusader.
"I'm done holding my nose for Republican offerings," he wrote. "I'd vote for David French."