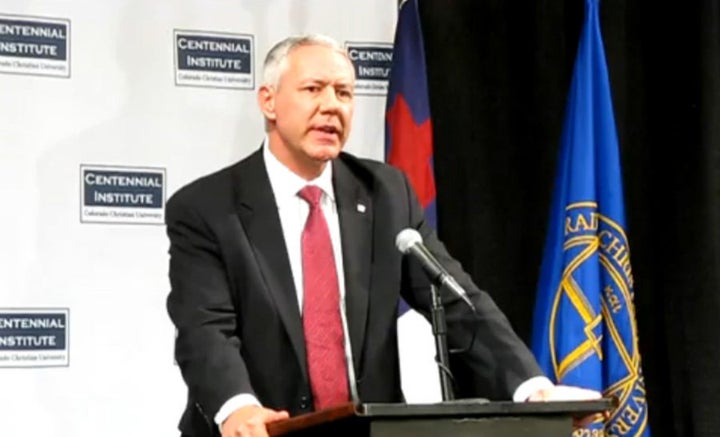 As the August primaries inch closer, Right Wing activists continue to the rally behind the insurgent senate campaign of Republican Ken Buck. On Sunday, influential blogger and CNN contributor Erick Erickson of Redstate.com posted a blog encouraging his followers to "move rapidly to Colorado" in support of Buck.
Erickson, who endorsed Buck in February, has teamed with South Carolina Senator Jim DeMint to support right-wing candidates around the country. Among the candidates Erickson has championed is Florida Republican Marco Rubio, who has forced opponent Charlie Crist out of the Republican field thanks largely to his support with Conservatives.
Buck, the Weld County District Attorney, surprised many when he narrowly defeated his more prominent opponent, former Lieutenant Governor Jane Norton at the party caucuses in March. Although Norton enjoys a cash advantage, Buck has gained the support of several right-wing PAC's and grassroots organizations.
In his latest post, Erickson celebrated the defeat of Utah Senator Bob Bennett, and called him "a man without pretension, but with conviction."

Related
Popular in the Community