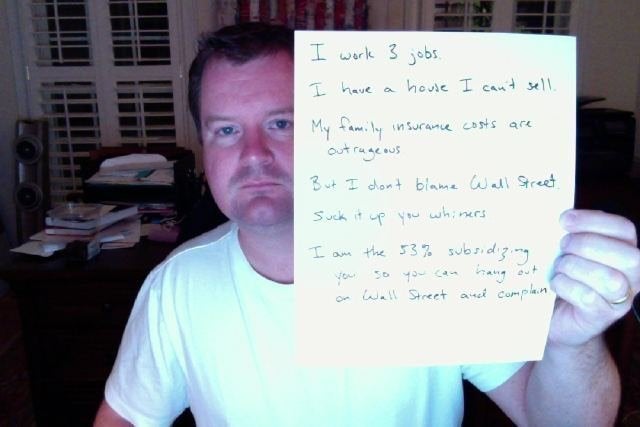 CNN's Erick Erickson wants people to know that he pays taxes, and he thinks that the Occupy Wall Street protesters should stop whining.
Erickson posted a picture of himself holding a scribbled message that read, "I work 3 jobs. I have a house I can't sell. My family insurance costs are outrageous. But I don't blame Wall Street. Suck it up you whiners. I am the 53% subsidizing you so you can hang out on Wall Street and complain."
ThinkProgress points out that those three jobs are "blogging at RedState.com, a lucrative television contract with CNN, and a radio gig that paid the previous host $165,183 a year."
PHOTO: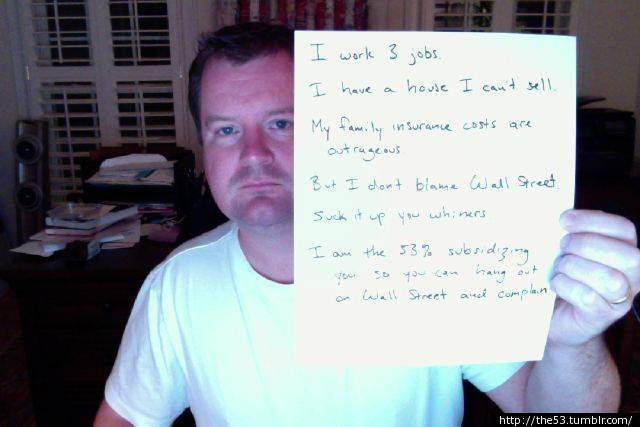 Popular in the Community